Laura Jane Grace, the transgender founder and lead singer of punk-rock band Against Me!, said she will use her May 15 concert in North Carolina as a "form of protest" against the recent anti-LGBT law enacted in the state.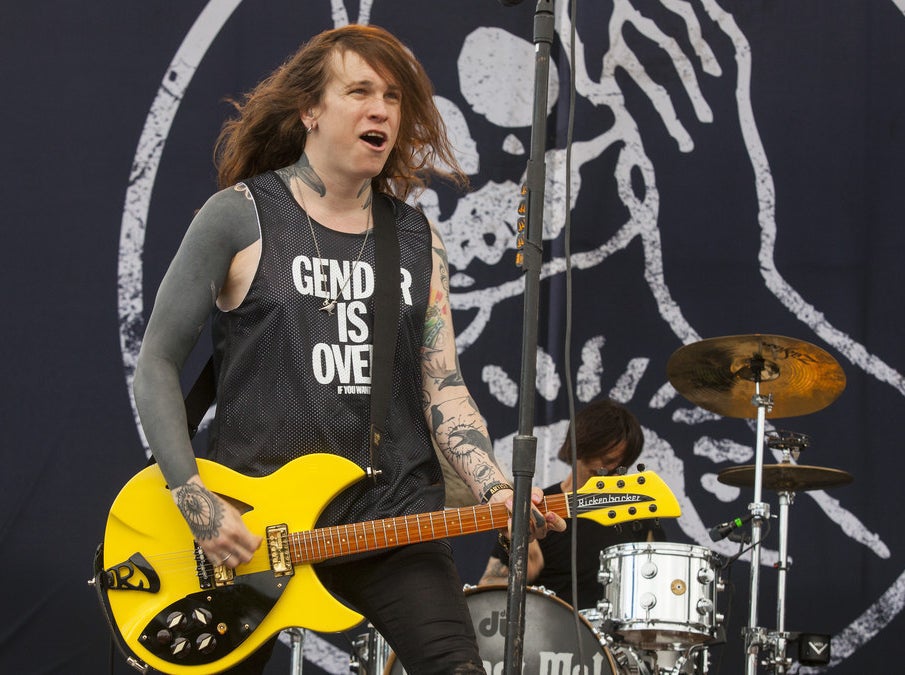 North Carolina lawmakers passed House Bill 2 on March 23 which overrides local LGBT ordinances in the state and bans transgender people from certain restrooms.
The legislation has triggered a wave of protests and increasing corporate backlash with several companies refusing to expand in the state and high-profile performers canceling their events.
However, Grace, has publicly stated she will not cancel her May 15 concert despite the ongoing backlash.
In an interview with BuzzFeed News on Wednesday, the singer, who publicly came out as transgender in 2012, said, "I'm going to create an event around the show as a form of protest to say that despite whatever stupid laws they enact, trans people are not going to be scared. They are not going to go away."
Grace called the law's focus on restroom usage "ridiculous."
"An attack by a transgender person against another person in a bathroom has never been documented," she said. "There are more incidents of straight senators having issues in bathrooms than transgender people."
Despite performers such as Bruce Springsteen canceling their concerts in the state as a mark of protest, Grace said that "visibility is more important than ever."
"I think the real danger with HB2 is that it creates a target on transgender people specifically," Grace said. "When you feel targeted as a trans person, the natural inclination is to go into hiding. But visibility is more important than ever; to go there and have the platform of a stage to stand on and speak your mind and represent yourself."
However she commended performers like Springsteen, and Bryan Adams — who canceled his concert in Mississippi over its anti-LGBT law — for being "allies."
"Bryan Adams and Bruce Springsteen aren't transgender," Grace said. "For them to say, 'I think this bill is messed up and I'm not going to go here and be part of the state,' that seems like the effort of an ally, which is really commendable."
But Grace said that the transgender people who live in North Carolina don't have the option to boycott the state. "They live here. They pay taxes. They are prisoners to it."
While Grace acknowledged that someone like Springsteen canceling his concert brought a lot of attention to the issue, she said, "no one would care if we canceled."
"I will definitely be speaking about trans rights on stage," Grace said.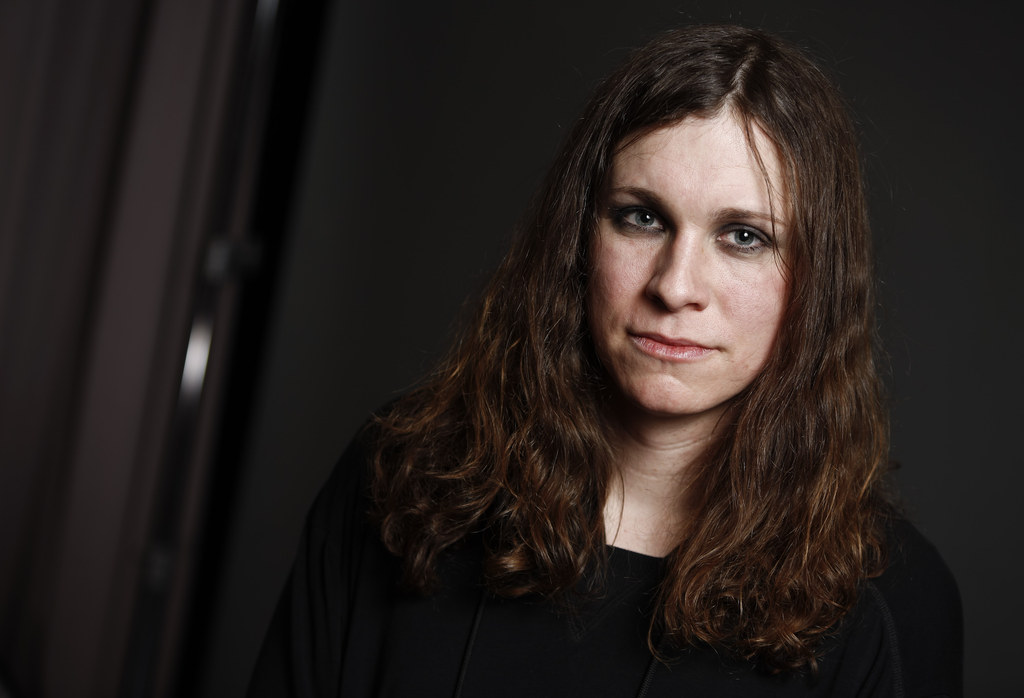 The singer said the band had opened up their concert to all LGBT organizations in the state to "table the event" and hand out information to audiences who weren't familiar with the issue.
She also plans to call on everyone to use gender-neutral restrooms at the venue as an "act of protest."
Grace said that a lot of the band's songs tackle trans issues and speak about trans rights but that she would also address it on stage.
"This is all kind of happening in the moment," she said. "I'm doing what I can do and I'll make the most of going to North Carolina."