This is Katrina Day, an actor and writer who says she likes to play characters who are "bright, scrappy, and a bit misunderstood."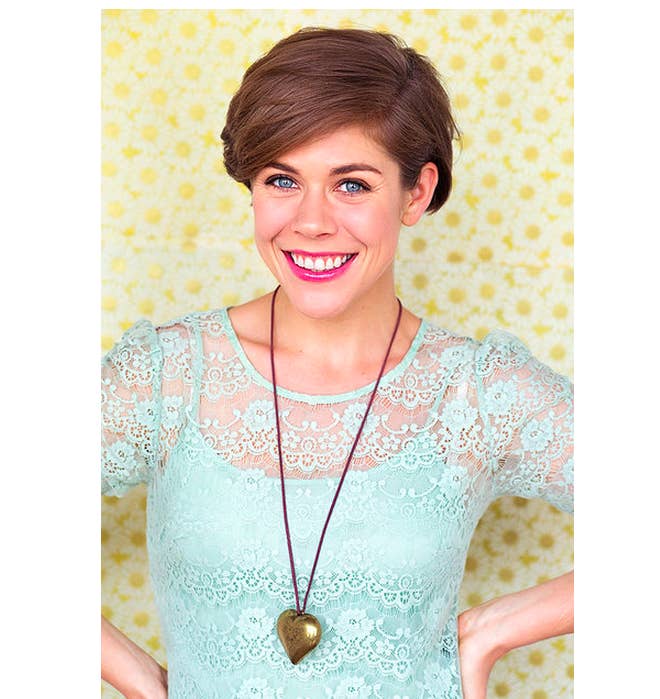 The New York resident noticed that every day she kept seeing the same kind of degrading casting calls for women.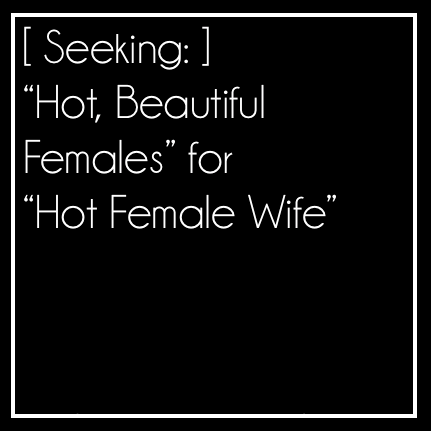 Day told BuzzFeed News that she finally reached her breaking point when she came across this particular casting call: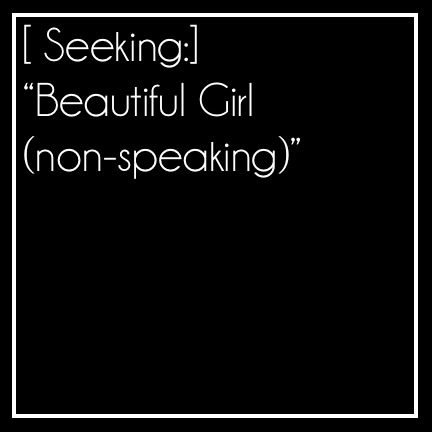 It prompted her to start Lady Parts, a Tumblr to showcase all of the "sexist bullshit" found in casting calls and as a forum for all her fellow female actors.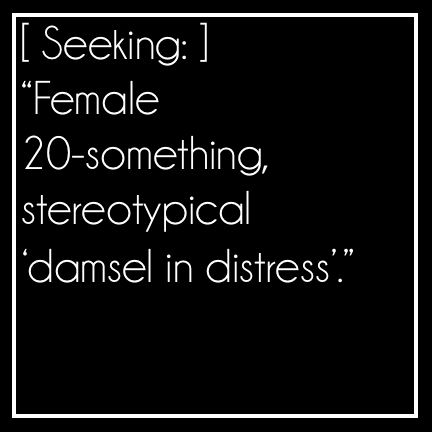 The Tumblr's description reads:
Calling bullshit, cultivating selectivity, and fostering discussion—because "female, non-speaking" won't work for us.

There's a lot of pressure placed on female actors to laugh off problematic treatment, behavior, and language within the entertainment industry. The examples of nonsense you'll find here on Lady Parts may be so inept, backwards, and just plain bad that they're funny, but this blog is intended to be a place where we can all laugh in the face of sexism, instead of just laughing it off. Because while it's absurd to the point of being hilarious, it's still fucking absurd.
"These casting calls are laughably bad, but I wanted to relocate the punchline — from the women they refer to, to the bumbling, sexist nonsense they contain," Day told BuzzFeed News.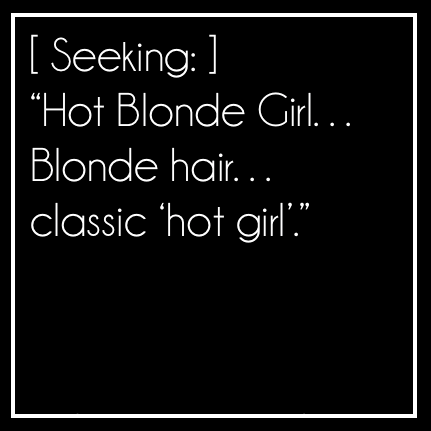 Most of the casting calls Day posts to the Tumblr are excerpted from sites like ActorsAccess, Backstage, Playbill, Craigslist, and others.
Actors or their agents have accounts with these sites to view and submit the casting calls posted by producers.
And fellow actors, both male and female, have been extremely supportive of Day's project: "This is the kind of nonsense we talk about over drinks, in hushed voices. Now we have a place to discuss it out in the open," she said.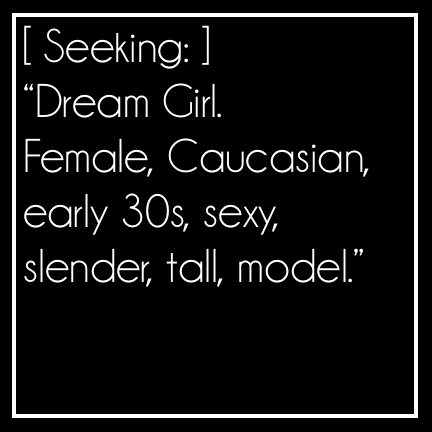 The 24-year-old said that people outside the acting community who have never seen these casting calls before are amazed to find such blatant sexism within them.
"Actually, the reactions of people seeing these casting calls for the first time have made me realize how desensitized I've become to the sexism they contain," she said. "I'm still shaking off this internalized notion that I'm crazy for being offended by these breakdowns."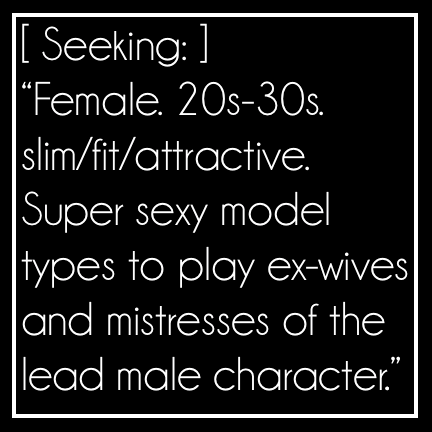 The pressure on young actors to work, make connections, and build out their resumé makes it easy "to set personal standards on the shelf and forget about them," she said.
She admitted to auditioning for roles like "Girl Next Door," "Understanding Girlfriend," and a woman who is "Pretty, but not Model-Hot" during her first few years out of drama school.
"I've played the token, unnamed female characters in plays about men whose only function is to be in her underwear a bunch and serve as a projection of the playwright's ex-girlfriend."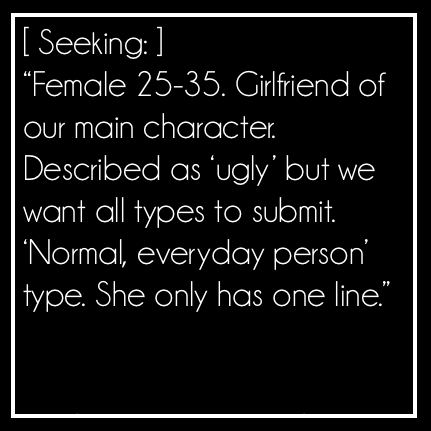 Day recalled her worst experience with sexism and harassment on set during her first play in NYC.
She said the from the moment she was cast the director told her she was to spend most of the play in her underwear and that her character would be raped onstage.
"He assumed that I'd be willing to do anything for this non-union, unpaid role, and I felt an incredible amount of pressure to accept whatever terms he laid out," she said.
She quit the play after one particularly harrowing rehearsal.
"I walked in, shaken from having been catcalled about twenty times during the walk to the rehearsal space. When I explained why I wasn't super talkative that day, my director said, 'Look, you're a sexy girl. You need to learn how to deal with that sort of thing.' He then suggested we jump right into the play's "rape scene." I asked whether we had a fight choreographer coming in to help us block that delicate sequence, and my director replied, "Nope. We're just gonna get our rape on."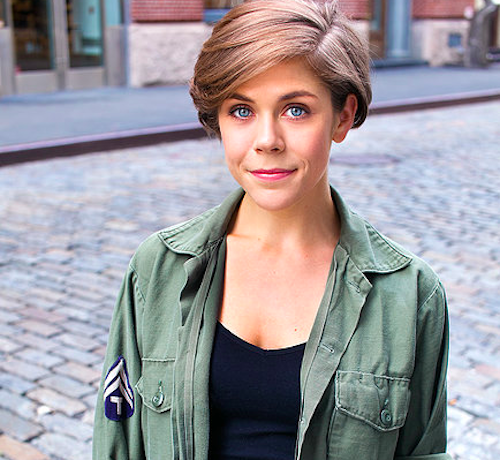 The actress admitted she feels there is a shortage of good roles for women in general.
"But that's not even an early-career problem — interesting, complex roles for women are far too scarce, period," she said. "It clearly isn't too much to ask that good roles be written for, because those roles do exist."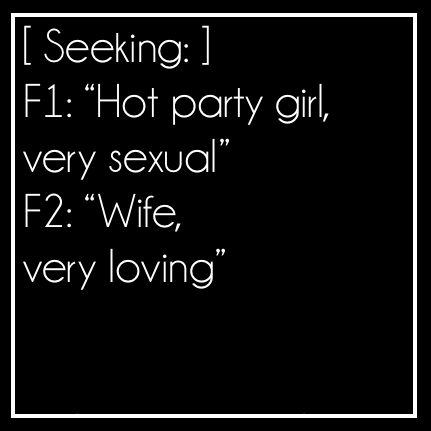 But she hopes that the Tumblr serves to empower female actors and be instructive to those writing female roles.
"I hope that reading the blog will give them an occasion to reflect on their own standards for what projects they interact with as actors, and realize that they're allowed to have standards."