The Vatican Challenges The Church Of England To A Game Of Cricket
The Vatican has started its own club to bring together cricket-crazy clerics from around the world.
The Vatican launched the St. Peter's Cricket Club on Tuesday, uniting priests and seminarians with a love for the sport, reported Agence France-Presse. The club's goal is to engage with other religions through the sport.
The club will bring together cricket-crazy clerics especially from countries such as India, Pakistan, Bangladesh, and Sri Lanka where the sport is extremely popular. Catholic priests and seminarians in Rome will form teams for the league.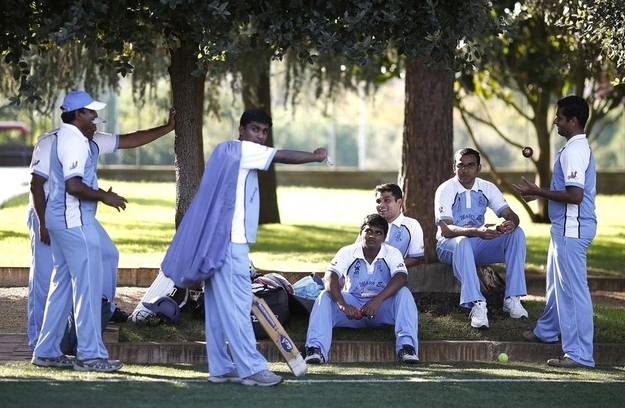 "The team will be strong enough to beat anyone in the world," said Father Theodore Mascarenhas (far left), an Indian Catholic priest, off-spin bowler, and the club's chairman.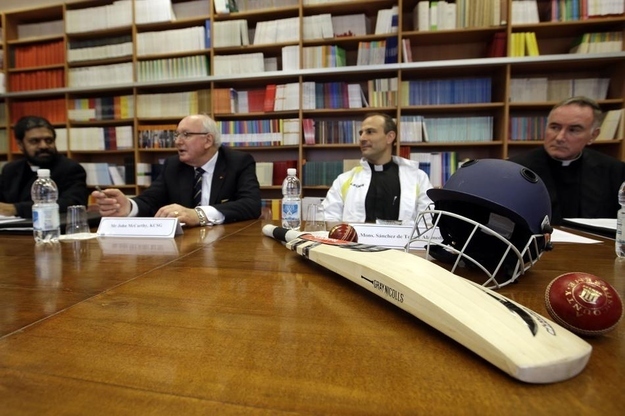 The Vatican officially declared its intention to defeat the Church of England on the cricket pitch at Lord's in London in September.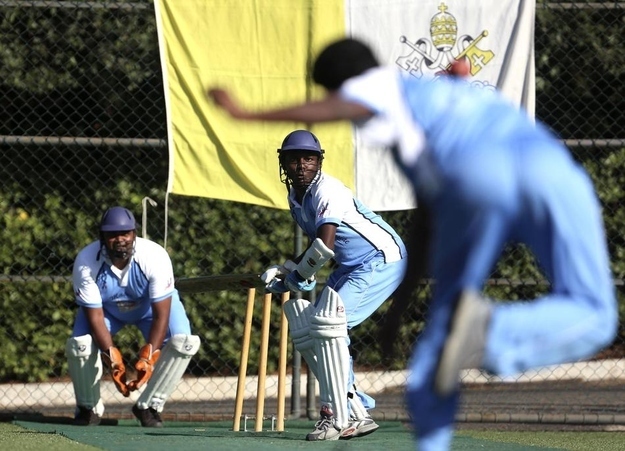 The club also wants to face off against Hindu and Muslim trainee clerics from India, where cricket itself is something of a religion.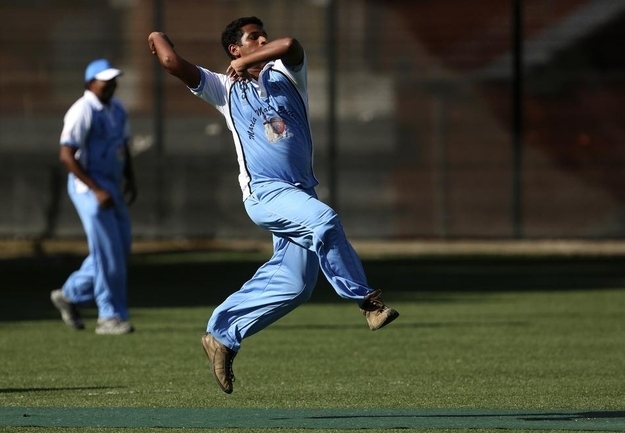 "This represents the council's desire to go to the peripheries of the world that Pope Francis has spoken of," said Monsignor Melchor Sanchez, the club's honorary president and an official at the Vatican's Pontifical Council for Culture.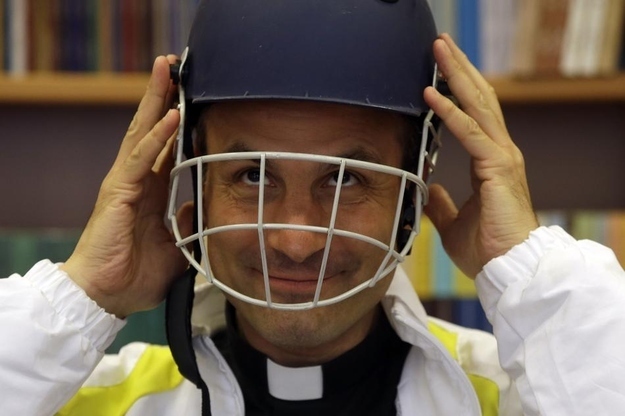 Although Pope Francis is a soccer fan, "the Holy Father has heard of cricket," said John McCarthy, the Australian ambassador to the Holy See who was largely responsible for the preparations of the cricket club.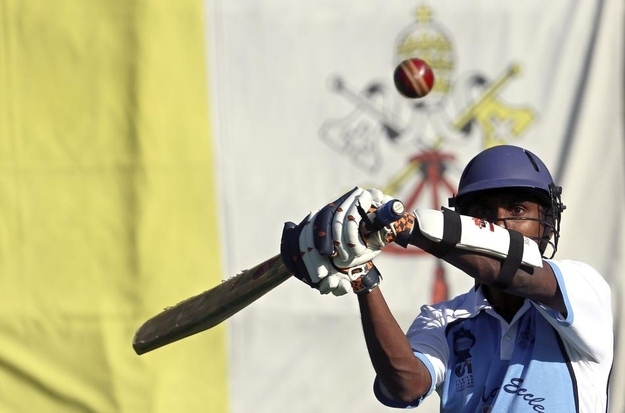 A female Vatican Radio employee is also a club member because the chairman hopes that the nuns will play at some point.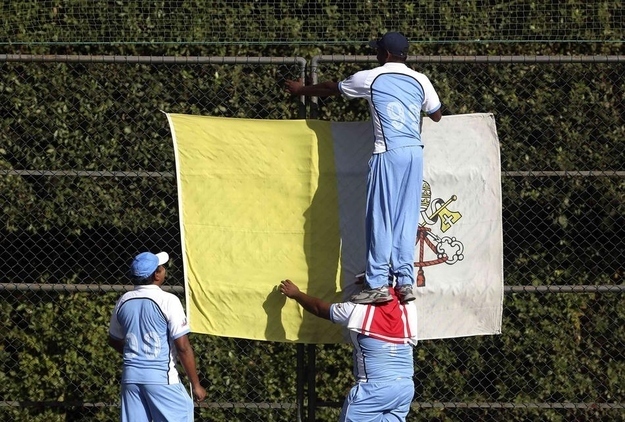 "When it comes to cricket, every Pakistani is a fundamentalist," said an Australian priest working in Pakistan. The Vatican club "brings together many countries and nationalities united by two things -- their faith and their passion for cricket," he said.