The People Who Make H&M, Gap, And Zara Clothes Earn $38 A Month And Are Demanding $100
Thousands of angry garments workers in Bangladesh set factories on fire as they demanded $100 a month minimum wage. Around 50 people have been injured in clashes between workers and police.
Thousands of garment workers in Bangladesh blocked streets, vandalized vehicles and set factories ablaze during an ongoing three-day protest to increase their monthly minimum wage from $38 to $100.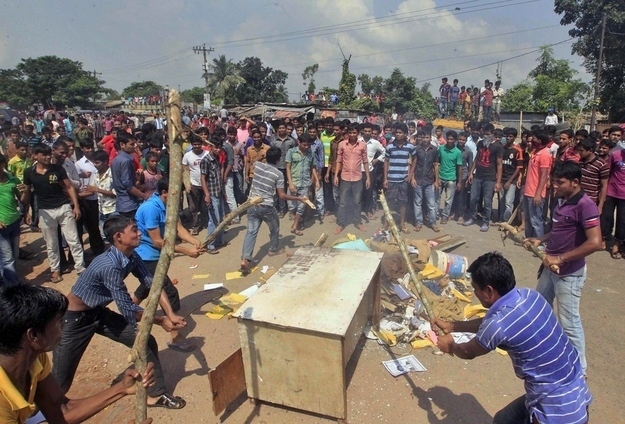 As many as 50 people, including policemen, have been injured during clashes between the workers and police.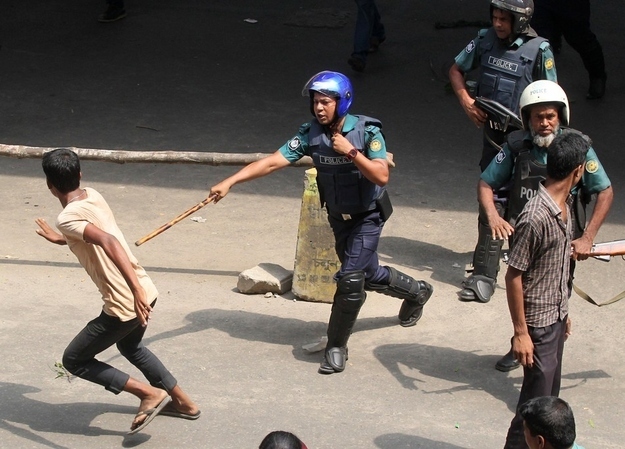 Police officers fired teargas and rubber bullets at protestors who responded by throwing bricks and stones.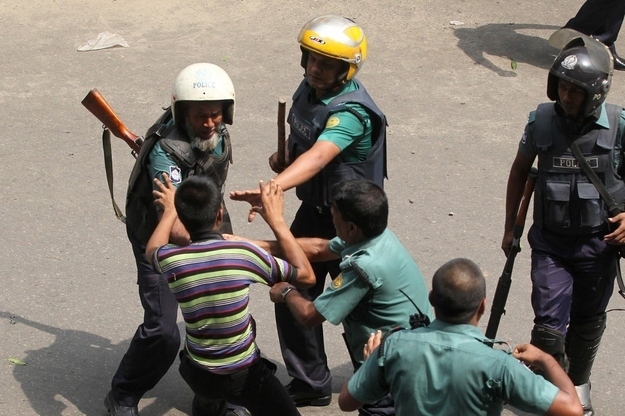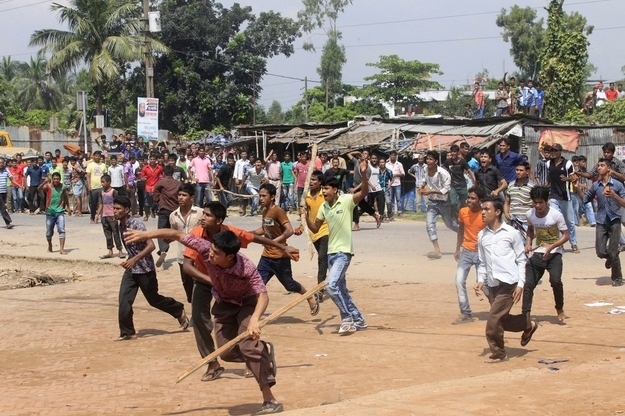 Hundreds of garment factories on the outskirts of the country's capital, Dhaka, have been forced to shut down.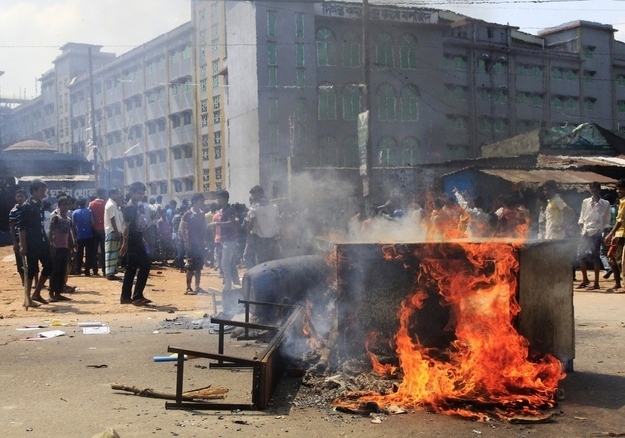 The workers, belonging to the country's $20 billion garment industry, are demanding $100 a month minimum wage. They currently live on $38 a month minimum wage which is half of what garment workers in Cambodia earn.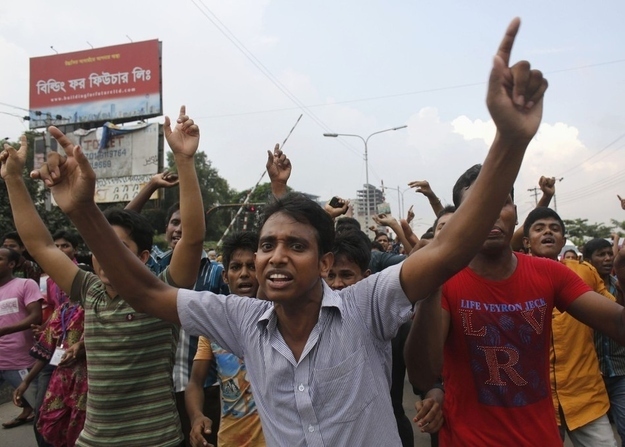 Bangladesh, the world's second-largest apparel exporter after China, supplies garments to big Western brands such as Walmart, H&M, Gap, and Zara.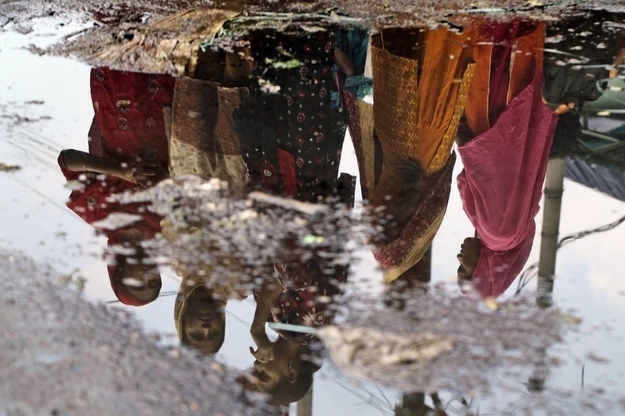 In 2010, after months of street protests, the government had doubled the lowest pay for the garment workers.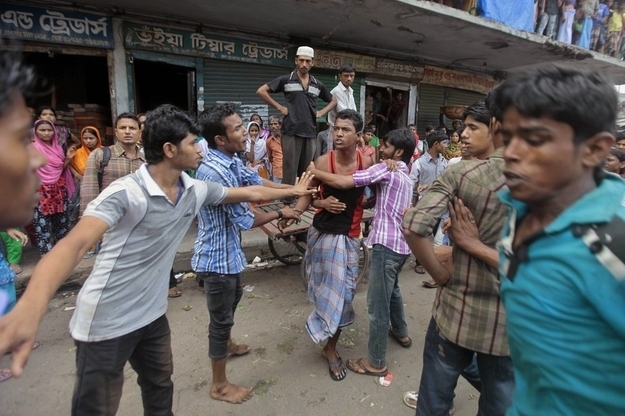 The workers recently refused an "inhuman and humiliating" 20% pay rise offered by factory owners.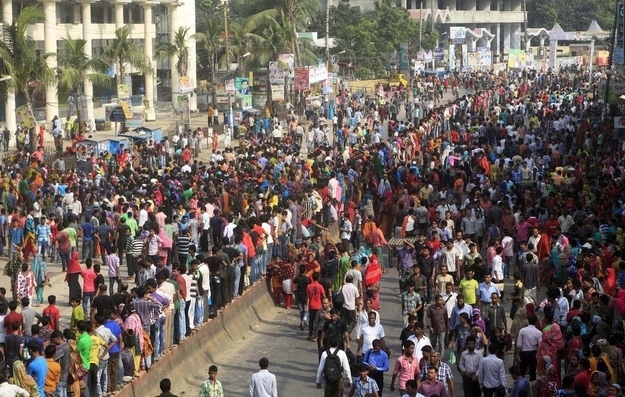 Several garment workers' organizations are pressing demands for a salary hike, secure working conditions and maternity leave.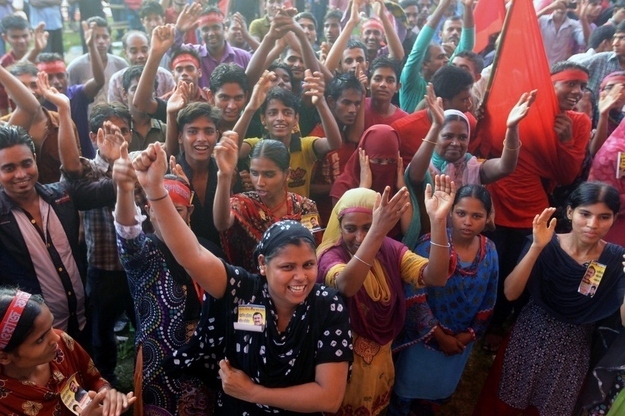 Low labor costs and safety shortcuts make Bangladesh one of the cheapest countries to manufacture clothes, 60% of which are exported to Europe, and 23% to the U.S.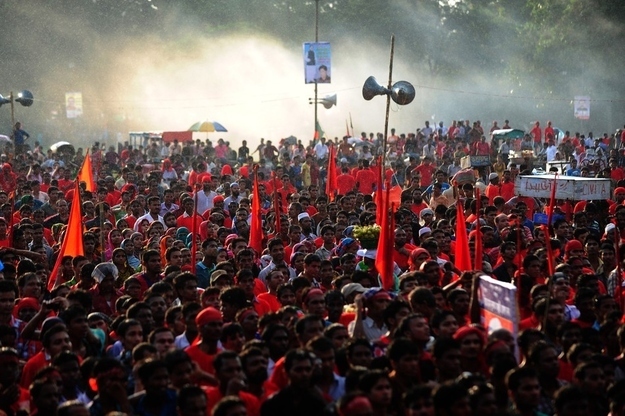 The horrific Rana Plaza collapse in April that killed over 1,000 people put the spotlight on the poor working conditions and safety hazards in Bangladesh's garment factories, and the accountability of its global buyers.