A Pair Of Muslim And Jewish BFFs Dressed As "Juslim" Superheroes For Halloween
We need this story this year.
These two 13-year-olds are Casey Pearlman and Yasmin Idris, who are best friends and classmates in Laguna Niguel, California.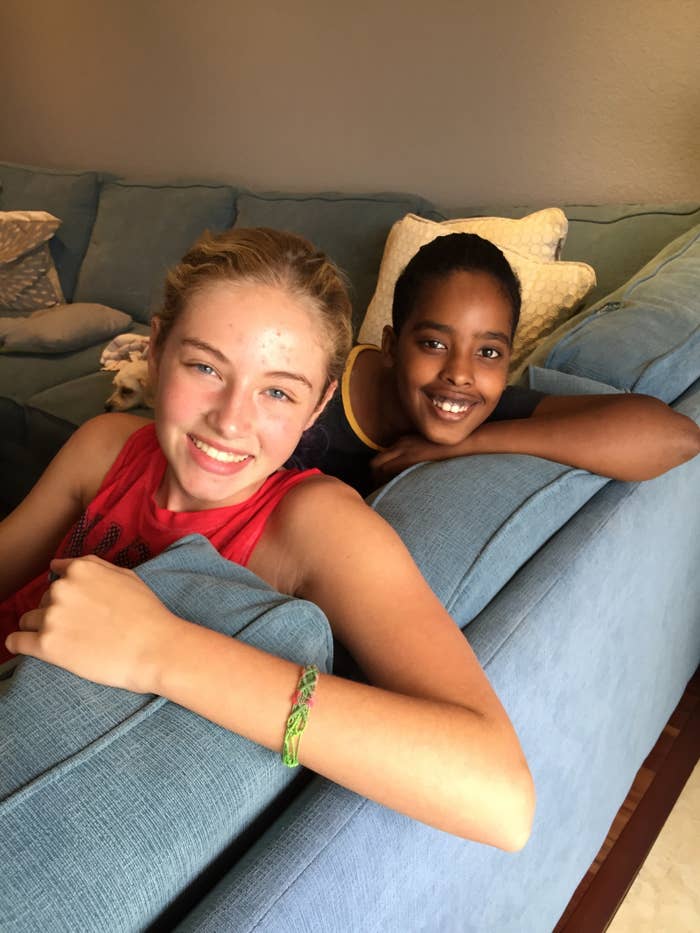 The two girls, one Muslim and one Jewish, decided to dress up as a superhero team for Halloween. They called themselves "The Juslims."
"The 2016 tweet you need."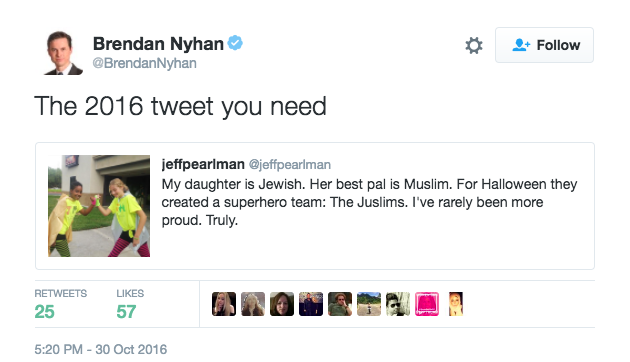 The girls designed their own glittery superhero logo — JM — which stands for Jewish-Muslim. And since their school does not allow religious or offensive costumes, their t-shirts also had a disclaimer: "Don't worry, it's not religious, it's not offensive."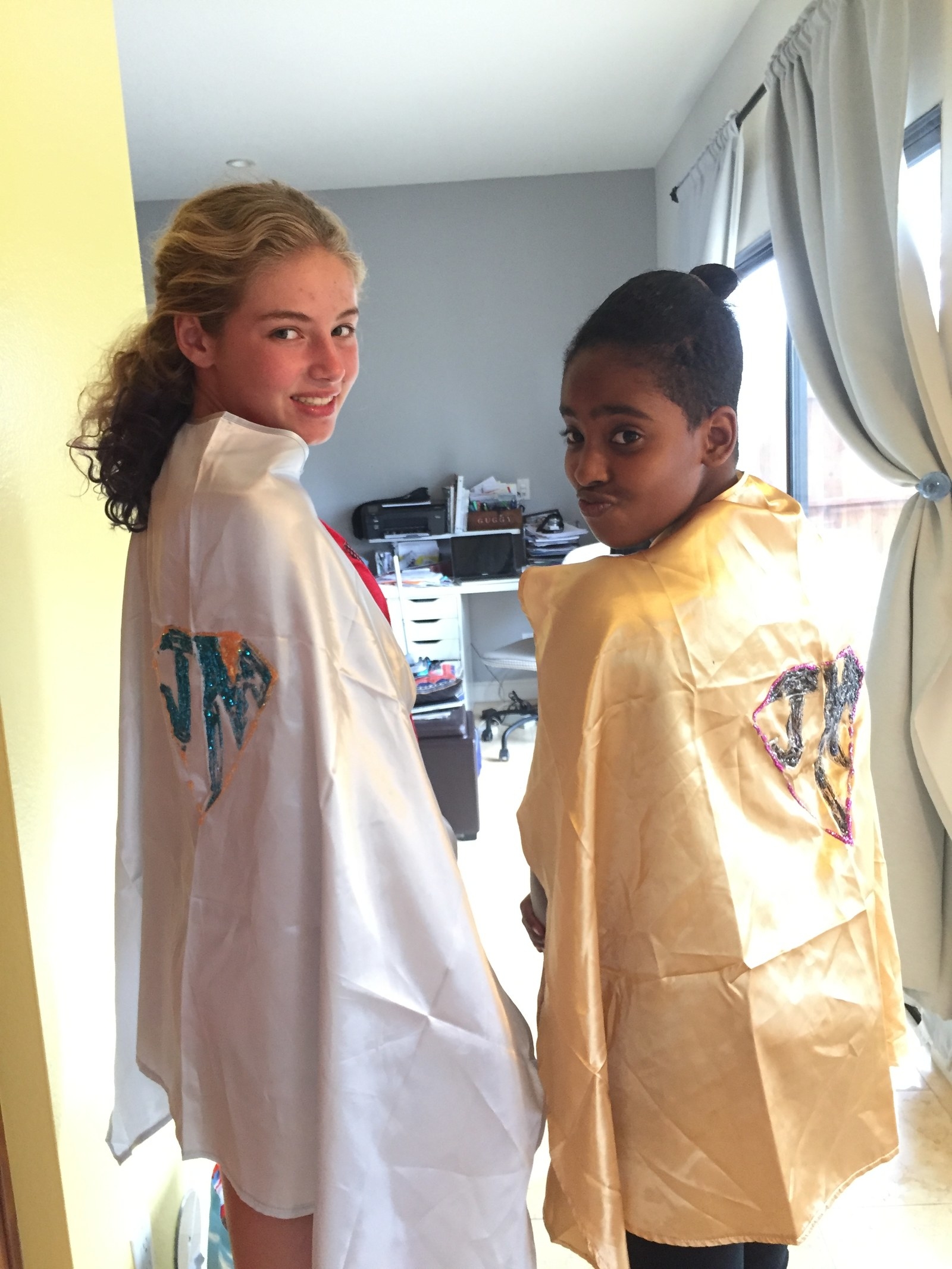 "When we realized that we were standing up to what [Donald Trump] believes in, that kinda made me really happy," Casey said, referring to Trump's rhetoric against Muslims, women, and immigrants.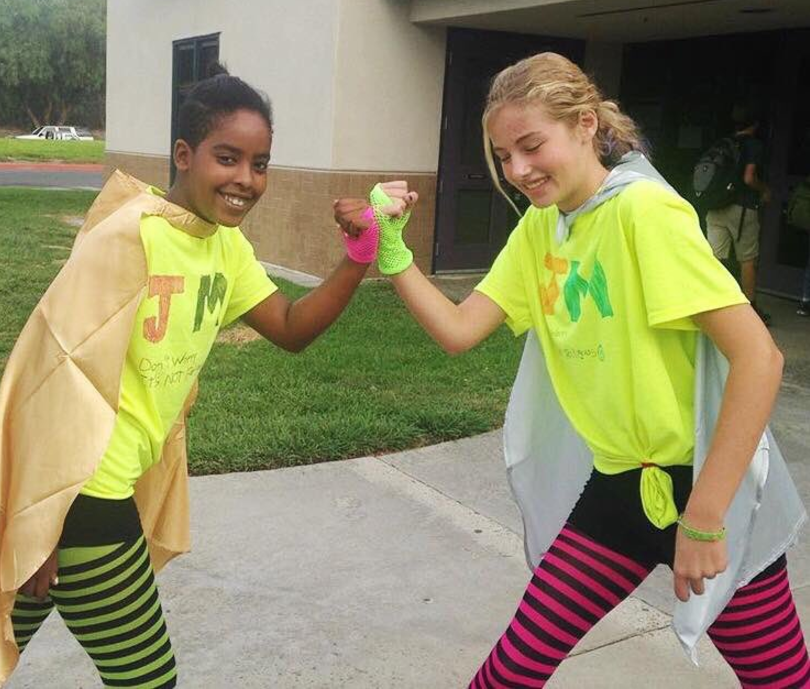 "I'm Muslim and she's Jewish; I'm black and she's white. I think it's really empowering for people to see us as role models in saying let's stop the war and to show equality between all people," Yasmin said.