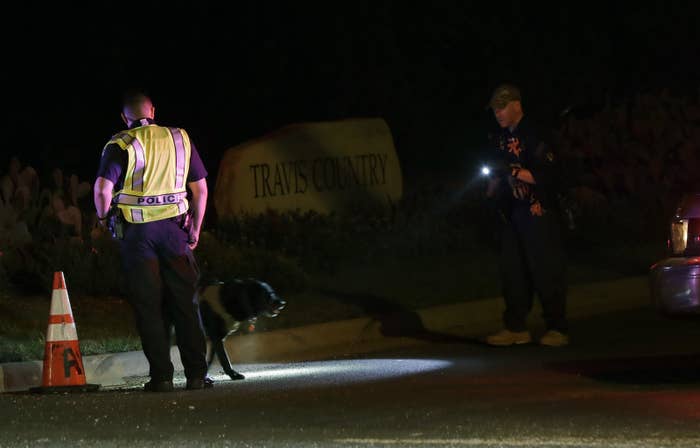 An Austin neighborhood remains on lockdown after a fourth explosive device — the latest in a string of package bombs in the city — detonated Sunday night, injuring two men and leaving officials deeply concerned about a "serial bomber" with a "higher level" of sophistication and skill than earlier anticipated.
"We're clearly dealing with what we expect to be a serial bomber at this time," Austin Police Chief Brian Manley said at a news conference on Monday. Urging residents not to approach any packages or objects that look suspicious, Manley said the explosion indicated that police are now dealing with someone with "a higher level of skill" than previously anticipated.

The bomb injured two men — aged 22 and 23 — who were walking through a residential area in the Travis Country neighborhood. Unlike the three previous package bombs, which were placed outside the front doors of residents' homes, the fourth explosive device was left next to a fence by the side of the road. The two men are in a stable condition in a hospital but received "significant injuries" as a result of the explosion, authorities said.
The explosion was triggered by an invisible trip wire anchored to a yard sign by the side of the road, police said. The use of a trip wire added a level of sophistication to the package bombings, police said, though they added that there were "similarities" between the four explosions.
"With the trip wire, this changes things," FBI Special Agent Christopher Combs said at the press conference. He said that the device in Sunday's explosion was "more sophisticated" than the other three package bombs.
Officials also noted that unlike the three previous bombs, which were placed outside homes, Sunday's bomb did not appear to be "a very targeted attack."
Manley urged residents of Travis Country to provide police with any surveillance videos from outside their homes in the hopes that they might help identify suspicious individuals. Over 500 federal agents were working on the case, Manley said.
Authorities said while they have not yet classified the attacks as domestic terrorism or hate crimes, they have not yet ruled out the possibility of either.
The first two bombs killed two black people — a 39-year-old man and a 17-year-old boy — whose relatives knew each other and were prominent members of the city's black community. The third explosion injured a 75-year-old Latino woman, who remains in critical condition. That package was addressed to a different address than the one where it was found, and went off while the woman was carrying it, police said.
The first three package bombs went off in neighborhoods further east of Sunday's explosion, which occurred in the southwestern neighborhood of Travis Country. The two men injured in that explosion were white, police said.
Despite the differences, authorities said they are working under the assumption that the four explosions are related.
In a statement Monday, the NAACP called the bombings an act of "domestic terrorism," noting that the first two bombings "murdered two African Americans."
"We are asking our membership to be vigilant and to pay attention to anything out of the ordinary in their communities and avoiding picking up any packages left at their homes," NAACP President Derrick Johnson said in the statement.
Nelson Linder, president of the organization's Austin chapter added that "this is a time for us to communicate and keep in other informed regarding any type of strange behavior in our neighborhoods."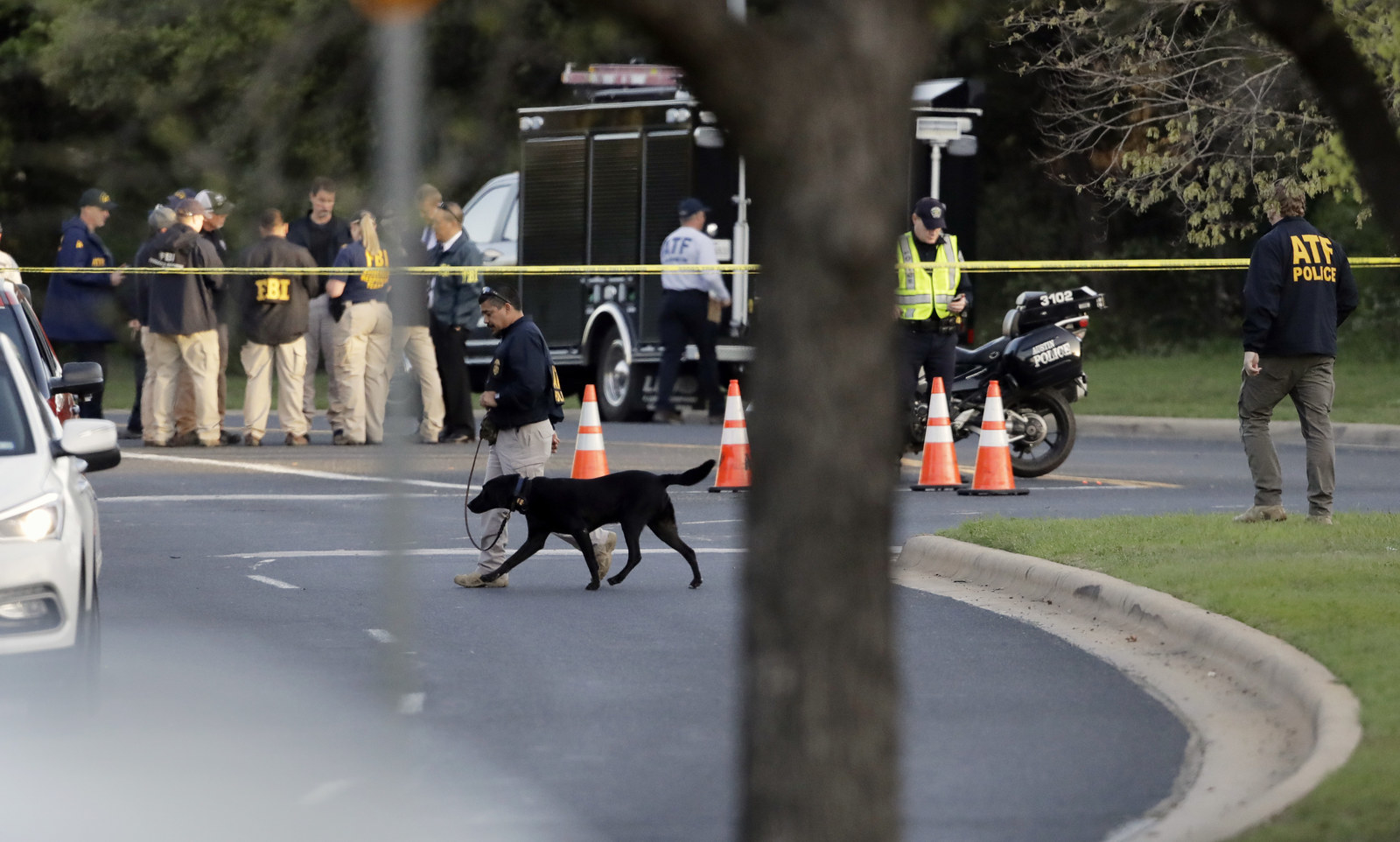 Sunday's explosion occurred hours after Manley made a televised appeal to whoever was responsible for the bombs, saying, "We assure you that we are listening."
Authorities also doubled their reward for information leading to an arrest in the case, from $50,000 to $100,000. Texas Gov. Greg Abbott has also offered $15,000 for any tips leading to an arrest. On Monday, Abbott announced the release of $265,500 in emergency funding for the Austin Police Department and the Texas Ranger Bomb Response Team to purchase x-ray systems used for bomb detection and in suspicious package investigations.

"I want to ensure everyone in the Austin region and the entire state that Texas is committed to providing every resource necessary to make sure these crimes are solved as quickly as possible," Abbott said in a statement.

Despite hundreds of calls and tips that have come in since the first three package explosions occurred within 10 days of one another, police said they are yet to identify a suspect or suspects as well as an ideology or motive for the serial bombings that have rattled Austin.
"We have had persons of interest and we continue to look at a few, but we have not identified a suspect or suspects at this time," Manley said Monday.
Austin Mayor Steve Adler told Good Morning America Monday there was "not enough data" to be able to understand the motives for the bombings.

"We're one of the safest cities in the country now dealing with some really horrific events," Adler said, emphasizing the scale of local and federal law enforcement resources working on the case. "This is the highest priority."