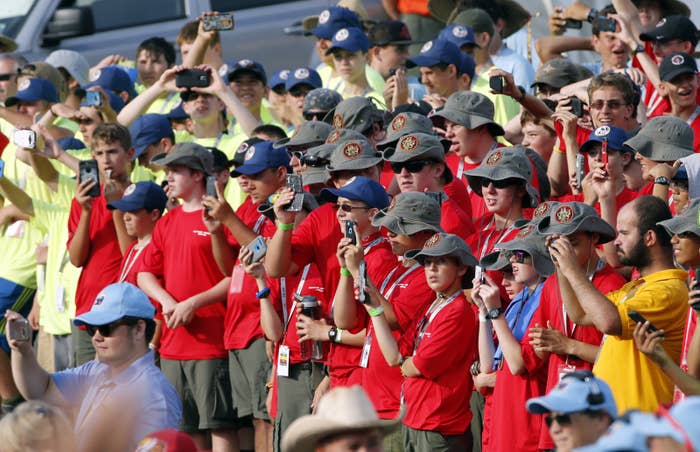 The Boy Scouts of America announced Wednesday that the organization will accept girls into the Cub Scout program for the first time.

The BSA's board of directors "unanimously approved to welcome girls into its iconic Cub Scout program," a BSA spokesperson said in a statement to BuzzFeed News. There will also be a Scouting program for older girls that will enable them to advance and earn the highest rank of Eagle Scout, the BSA said.
The BSA said its historic decision to include girls came after years of receiving requests from families and girls to include them in the program.
"We believe it is critical to evolve how our programs meet the needs of families interested in positive and lifelong experiences for their children," Michael Surbaugh, the BSA's chief scout executive, said in a statement.
Existing clubs will have the choice of starting a "new girl pack," establishing a pack consisting of both boy dens and girl dens, or remaining an all-boy pack.
The BSA also plans to introduce another program for older girls in 2018, which will use the same curriculum as the Boy Scouts program, enabling girls to earn the Eagle Scout rank.

"This unique approach allows the organization to maintain the integrity of the single gender model while also meeting the needs of today's families," the BSA said in a press release.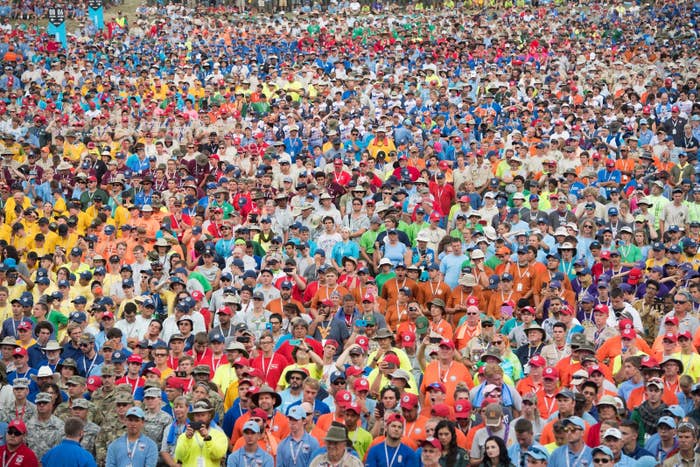 The BSA's plans to include girls had sparked a conflict with the Girl Scouts of the USA, who wrote a scathing letter in August to the BSA board, accusing them of carrying out a "covert campaign to recruit girls" in hopes of appealing to millennial parents and bolstering its declining membership.
The strongly worded letter — first reported by BuzzFeed News — alleged that the BSA was "surreptitiously testing the appeal of a girls' offering to millennial parents."
It also accused BSA leaders of making "disparaging and untrue remarks" about Girl Scout programming at "family meetings" outlining their proposed programs for girls.

"We've had wind that this was in the works and we were somewhat surprised that this was a unanimous decision [by the BSA board]," Lisa Margosian, the Chief Customer Officer with the Girl Scouts, told BuzzFeed News on Wednesday.

Margosian said the BSA made this decision as a direct response to boost their declining membership, adding that the Girl Scouts were "disappointed" in the way BSA "handled this."

"We've enjoyed a strong relationship and partnership with them over the years and we're disappointed that the BSA didn't discuss this with us to say 'we're having trouble with our membership,'" she said.

Margosian said the Girl Scouts did not anticipate this decision affecting their own membership.
"We've had competitors come and go. This is yet another competitor," Margosian said. "At this point, we're just about reminding people that we have an expertise in serving girls that the Boy Scouts just don't have."
A spokesperson for the Girl Scouts told BuzzFeed News in August that it was a "potentially dangerous and bad idea" for the Boy Scouts to include girls.

Citing research studies, the spokesperson said that girls learned best in an all-girls environment when it came to scouting.

In their August letter to the Boy Scouts, Kathy Hopinkah Hannan, GSUSA's national president, called BSA "reckless" and shortsighted in "thinking that running a program specifically tailored to boys can simply be translated to girls."

She also accused BSA of flouting the congressional charter and of "undercutting" the Girl Scouts organization by aiming to recruit girls.
"It is inherently dishonest to claim to be a single gender organization while simultaneously endeavoring upon a coed model," Hannan wrote.