Texas Teen's Death Ruled As Suicide By Snake
Grant Thompson, 18, died of multiple snake bites in July. A medical examiner ruled that he intentionally killed himself using a cobra from the exotic pet store he worked at.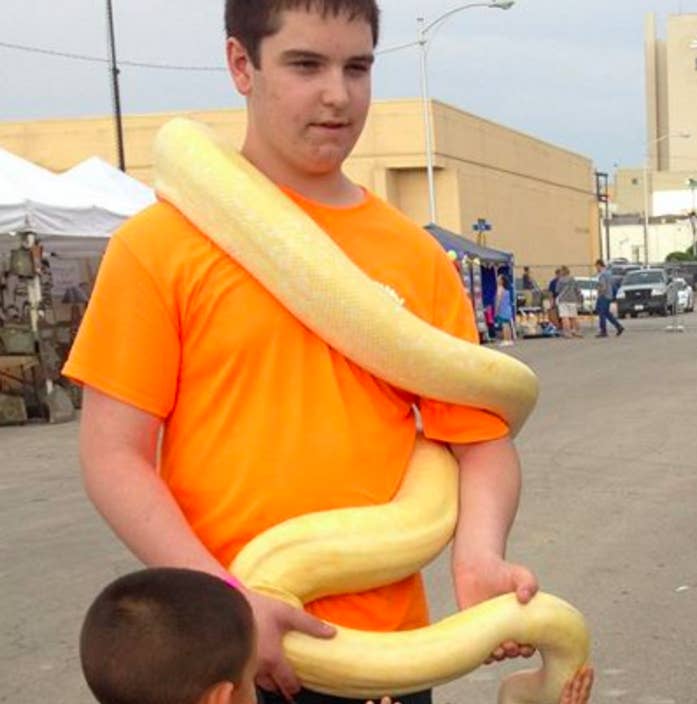 The death of Grant Thompson, an 18-year-old exotic pet store worker in Austin, has been ruled a suicide by snake, Texas authorities confirmed to BuzzFeed News on Friday.


Thompson was found unresponsive in his car with multiple snake bites on his arms in July, NBC News reported. He later died at a hospital. The missing monocled cobra from the pet store he worked at was also found dead. Authorities found a snake, tarantulas, and the cobra's empty container in Thompson's car.

The autopsy report ruled that the cause of Thompson's death was envenomation by snake (systemic poisoning from snake bites) and the manner of death was suicide, a spokesperson for the Justice of The Peace Precinct 1 told BuzzFeed News.
The medical examiner said that he ruled the case as a suicide due to that fact that there were multiple bites on each arm and that the bite sites exhibited no movement of the arm, indicating that Thompson intentionally used the snake to bite him.
The report also said Thompson had a "history of suicidal ideation."
An obit for Thompson in the Daily Temple Telegram said he "surrounded himself with living things" and was "always eager to share his love for animals" with people. He lived in the apartment at the Fish Bowl Pet Express where he worked.
"Grant died surrounded by animals that intrigued and fascinated him," his obit read.