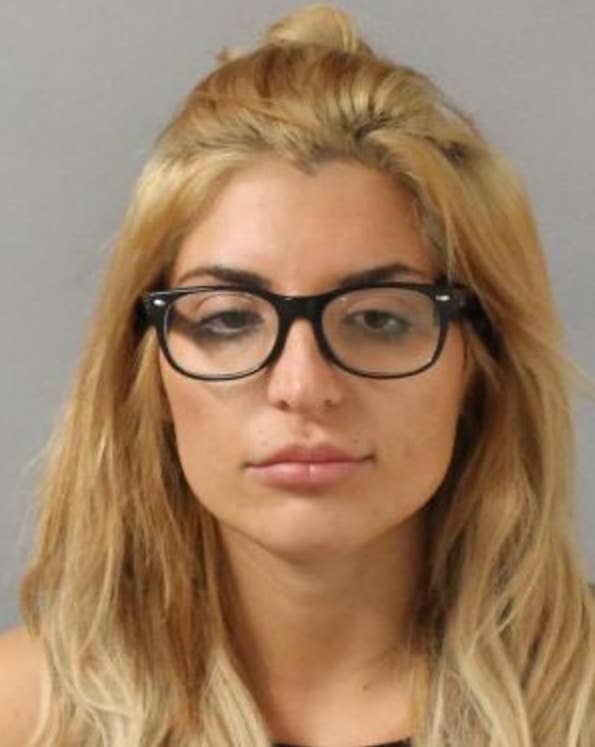 A 26-year-old woman was charged with attempted murder for allegedly shooting a homeless man twice after he asked her to move her Porsche SUV, the Metropolitan Nashville Police Department said Monday.

Katie Quackenbush, who describes herself as a honky-tonk rock 'n' roll singer from Texas, was in her car with a female passenger when she got into a confrontation with Gerald Melton near Music Row in Nashville on Aug. 26.

Melton, a 54-year-old homeless man, "was trying to sleep on the sidewalk at 3 a.m. when he became disturbed by exhaust fumes and loud music coming from a Porsche SUV," police said in press release.
The two began arguing and yelling at each other, according to police. Melton "did not impede" Quackenbush's ability to leave the area, according to the criminal complaint.
As Melton began walking back to where he was trying to sleep, Quackenbush retrieved a handgun from inside her car, the complaint said. During another argument between the two, she raised her gun and fired two shots at Melton, police said. She then got back into her car and fled the scene with the female passenger.

Melton suffered a critical abdomen wound and remains hospitalized at Vanderbilt University Medical Center, police said.

Quackenbush was arrested and released on a $25,000 bond.
Quackenbush's father, Jesse Quackenbush, disputes the police's version of events, saying that his daughter was "scared for her life" and shot Melton in "self-defense."

Jesse Quackenbush, an attorney in Texas, told BuzzFeed News that Melton asked his daughter to turn her music down, leaned into the window of her car, called her a "sand nigger whore," and threatened to kill her and her passenger because he couldn't sleep.

Citing the female passenger and his daughter's version of the incident, Jesse Quackenbush said that Melton was "rambling" about religious things and made "incomprehensible" and "incredibly violent threats" to both women.

"He threatened to rip out their hearts and rip out their throats," Jesse Quackenbush said. "He called [Katie] a sand nigger whore over and over again."

He said that Melton's behavior appeared to be racially motivated because his daughter "looks Middle Eastern" but isn't.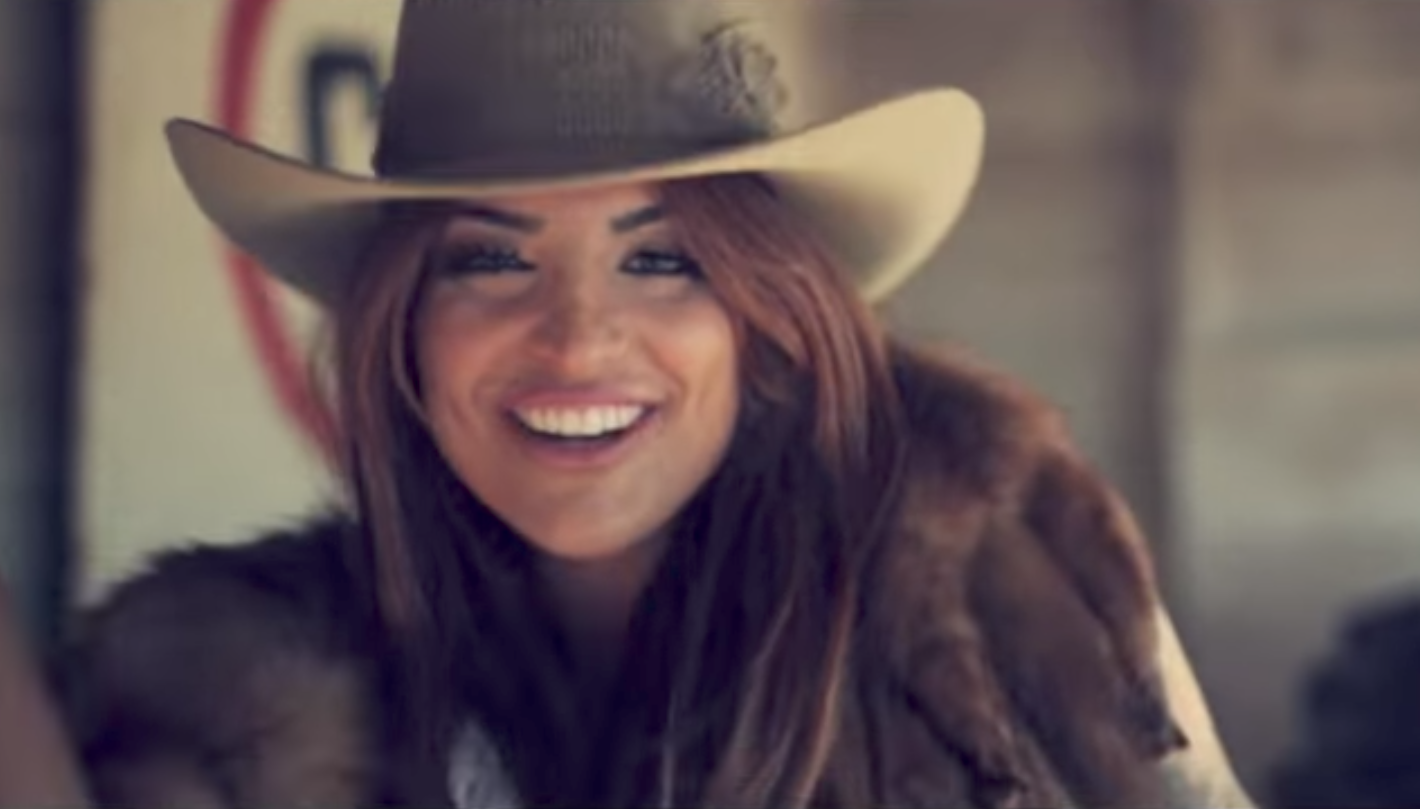 According to her father, Katie Quackenbush and her friend waited for Melton to leave, but he was "lurking" when she got out to escort her friend back into her car.

She warned him to stay away and told him she had a gun, Jesse Quackenbush said. She then "fired a warning shot, but he kept coming," so she fired another "warning shot," he said.

He said that his daughter and her friend "had no clue" that she had hit Melton, which is why they drove away and went to eat breakfast later.

He said that Melton was known to business owners in the area as having "a history of being aggressive" toward people. He said Melton was "mentally unstable" and had "verbally accosted and physically threatened people on a daily basis" for over a year.

Jesse Quackenbush said that a business owner in the area told him he had purchased weapons for his entire legal staff, and had got a guard dog, because Melton had "threatened to kill all of them over the last year and a half."

He said that people in the area had reported the man to police in the past, but that the authorities had not taken any action or provided any help to Melton.

However, the metro police told BuzzFeed News that there were no complaints or reports filed against Melton as of Wednesday. With regards to Jesse Quackenbush's self-defense argument, police said that the incident was "thoroughly" investigated before the arrest warrant was issued.

Police did not confirm or deny Jesse Quackenbush's claim that there is video of the incident.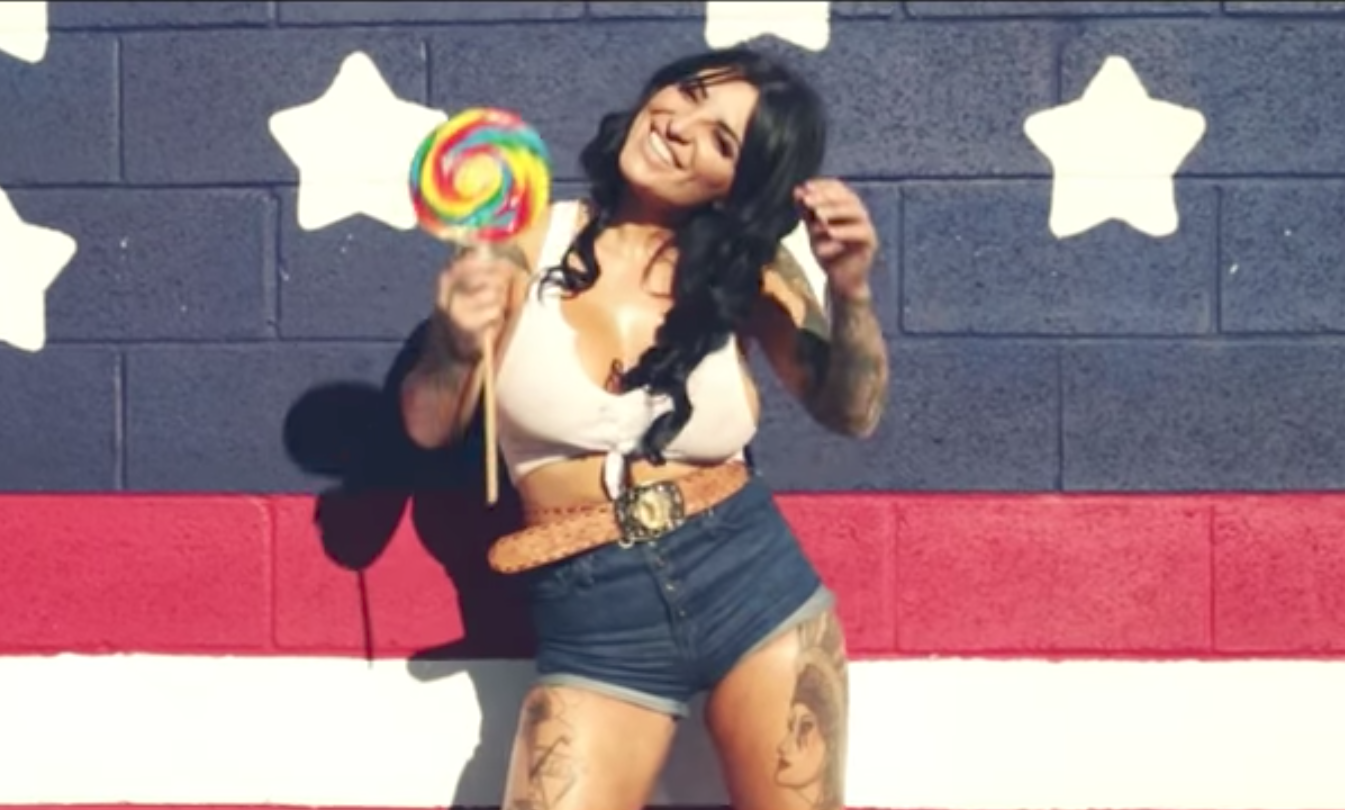 Katie Quackenbush has released several YouTube music videos of her songs under the name Katie Layne.

She has two prior misdemeanor assault charges stemming from two earlier incidents, the Tennessean reported.

In December, she was charged with misdemeanor assault causing bodily injury in Texas for allegedly striking a woman in the head with a drinking glass.

Her father told BuzzFeed News that the charge stemmed from when she threw a glass of water at her ex-husband's new girlfriend in a restaurant after the girlfriend made an "off-color remark" and "insulted" Katie.

She was also charged in 2013 with hitting another woman, the Tennessean reported. Jesse Quackenbush said that the other woman was her mother, who she had a "squabble with," and that the charges were dropped. He said "nobody was hurt" and the two incidents were "blown out of proportion."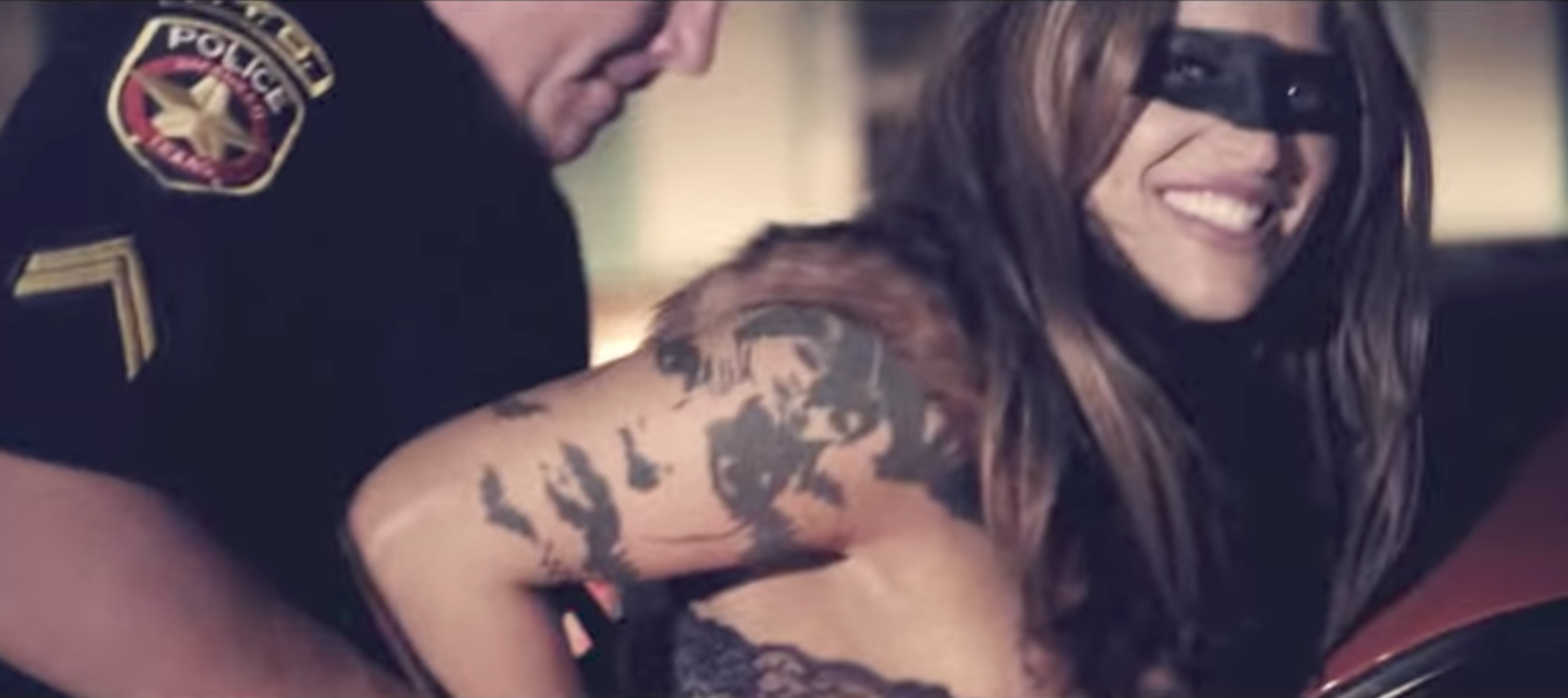 In one of her music videos, titled "Outlaw Love," Quackenbush is seen running away, and then getting handcuffed by a police officer.

Jesse Quackenbush told BuzzFeed News that his daughter "acted with more prudence than any police officer in America would."

He said that Melton would have been "shot between the eyes by any police officer" because of his behavior.

He said that Katie went "above and beyond" by firing "warning shots" that ended up hitting Melton's abdomen and hip.

"This was a confrontation with a legitimate threat of harm," Jesse Quackenbush said. "It wasn't a thrill kill."