A Texas driver was caught on video yelling, "This ain't Pakistan, bitch," during a racist, expletive-laden rant against a student.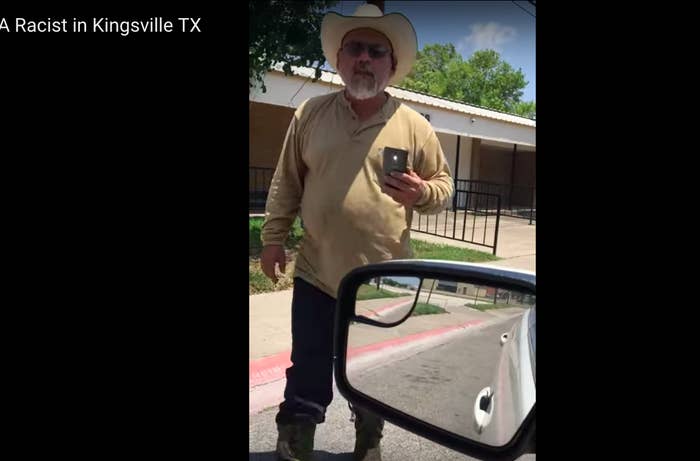 On May 4, Ali Alghamdi, a 24-year-old engineering student at Texas A&M University-Kingsville, uploaded a video on YouTube showing the driver berate Alghamdi for "tailgating" him.
In an interview with HuffPost — which first reported the incident — Alghamdi said that the driver ran a stop sign, after which he kept slamming the brakes, forcing Alghamdi to do the same.
Describing the incident in a YouTube caption, Alghamdi wrote that the driver of the black Chevrolet then swerved and blocked him in front of a Kingsville DMV.
The driver then began threatening Alghamdi and called him a terrorist, the student told HuffPost, and only began accusing Alghamdi of tailgating him after he realized he was being recorded.
"He asked me couple of times to get out of my car, and he kept using bad words and calling me bad names, then he said 'Go back to your home country,'" Alghamdi wrote on YouTube.
Alghamdi said that he began recording the incident because he felt that the driver did not handle the situation in a way that was "civilized, healthy or safe."
"This is America, dumbass," the driver yelled at Alghamdi. "You gotta learn how to drive in America. This ain't Pakistan, bitch. This is not Pakistan or Afghanistan or Kuwait, motherfucker. We have rules in this fucking country."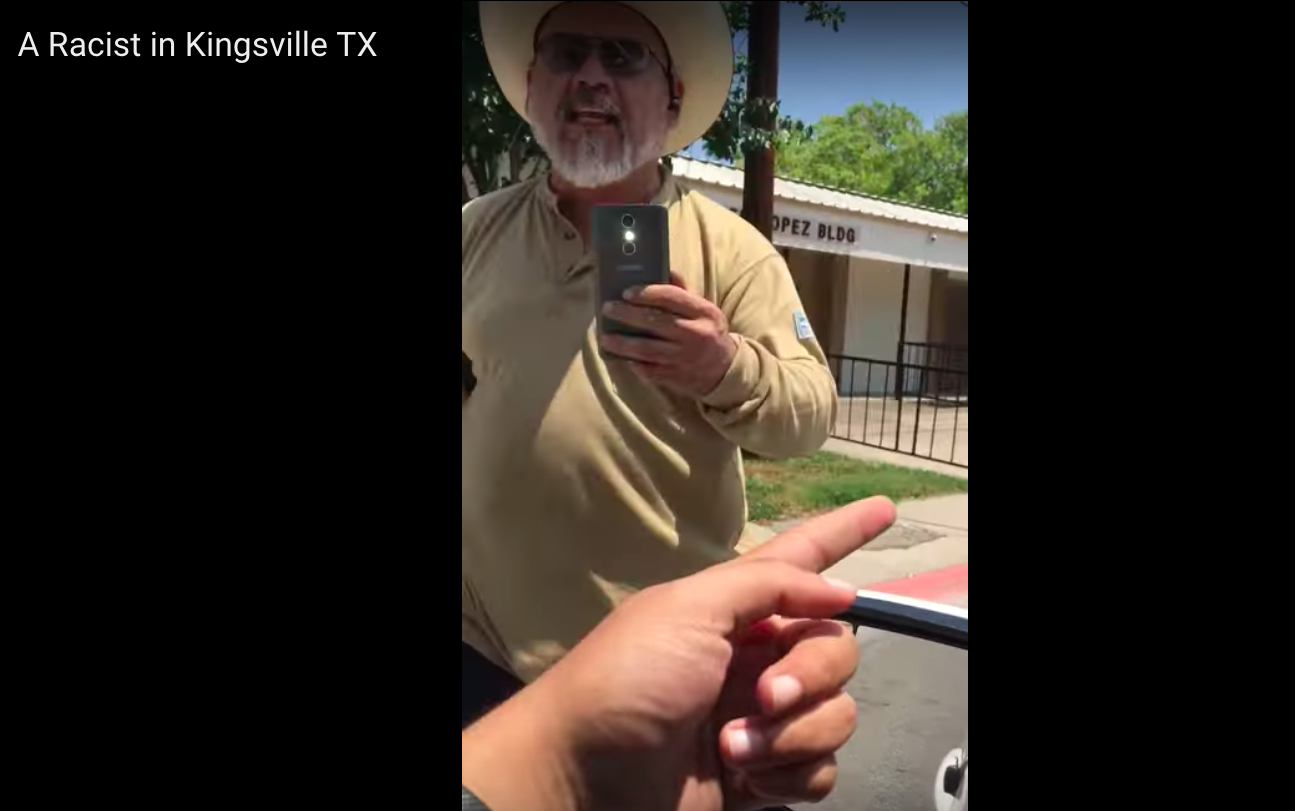 When Alghamdi questioned the driver about why he assumed he was from Pakistan, the man turned around and said, "Because you sound like a fucking Arab."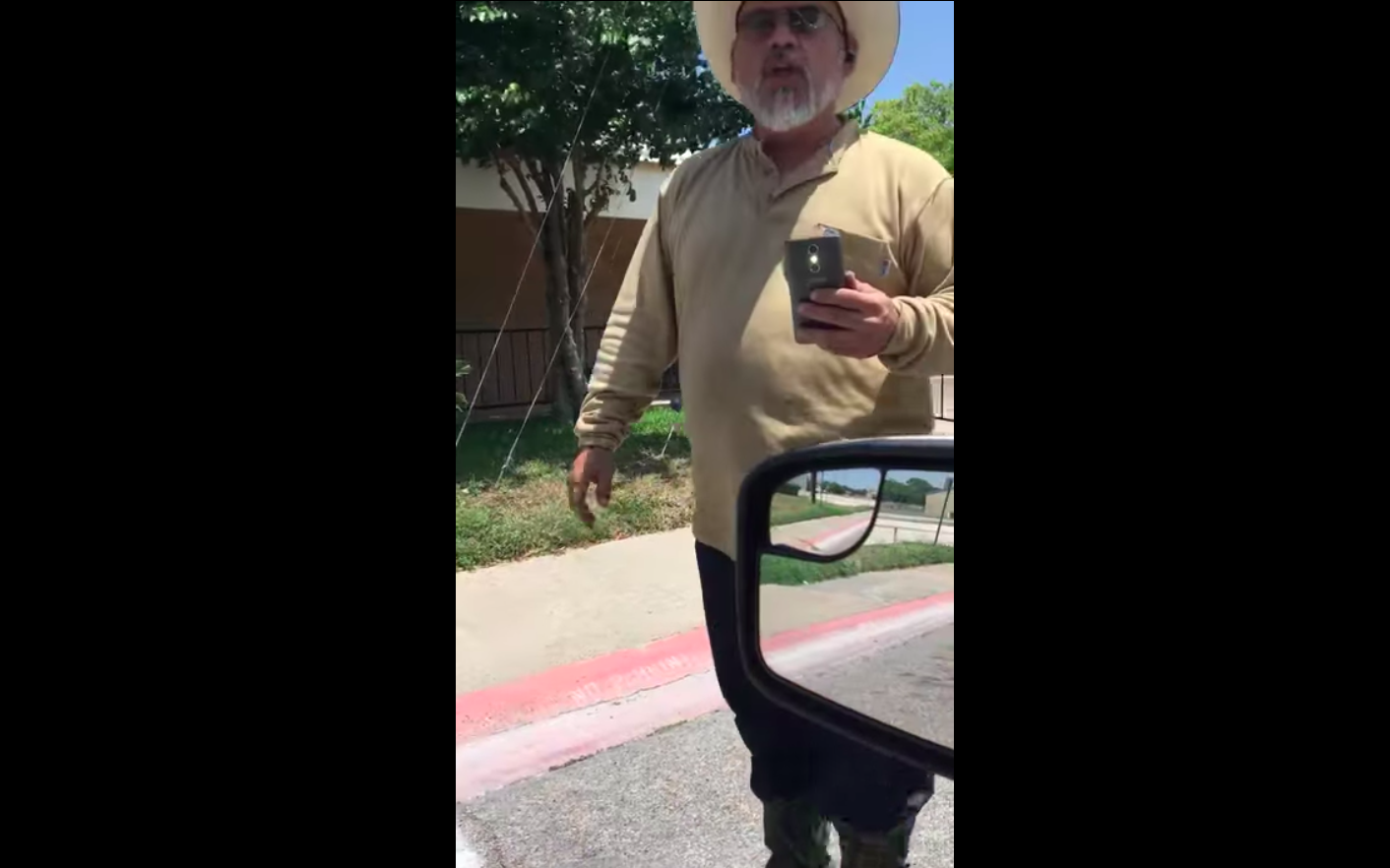 "This guy cannot even distinguish between Pakistan, Afghanistan and Kuwait," Alghamdi wrote on YouTube. "He said that I am from Pakistan — even though I am not — because I sound Arab!"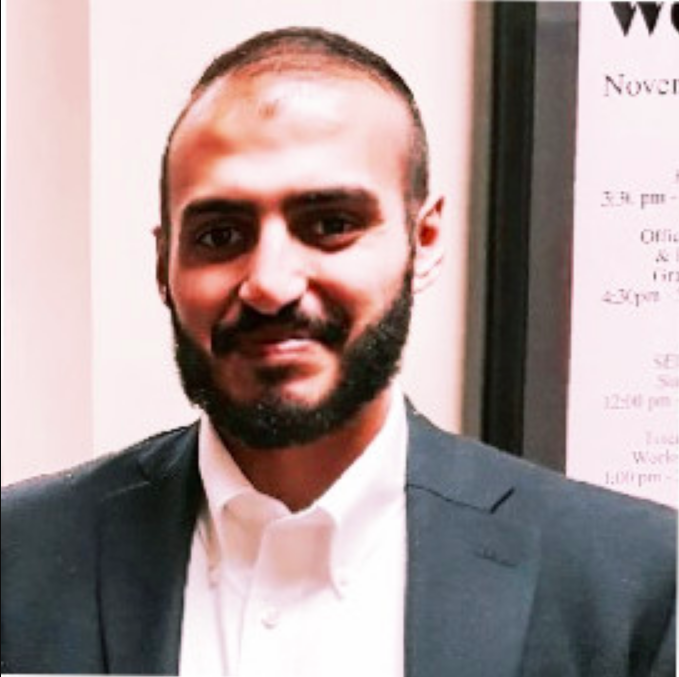 Alghamdi said that after the man ended his rant, he followed Alghamdi to his destination, and minutes later, four police officers approached the student to ask him for his identification.
After Alghamdi told the officers that he had recorded the incident, the police asked him to file a report and turn over the video for review.
BuzzFeed News could not reach Alghamdi for comment.
Texas A&M University-Kingsville confirmed to BuzzFeed News that Alghamdi was currently an enrolled student studying chemical engineering.
In a statement provided to BuzzFeed News, the university's president, Steven H. Tallant, commended Alghamdi "for displaying great poise and dignity in the face of intolerance."
"Texas A&M University-Kingsville is proud of its long tradition of being a diverse and inclusive institution," the statement said. "While this incident did not occur on our campus, the behavior captured in this video is deeply disappointing and upsetting to all of us. It is not reflective of our community, but unfortunately the respectful environment we have cultivated here does not exist in all corners of society."
Kingsville police chief, Ricardo Torres, told BuzzFeed News on Wednesday that the driver was facing a charge of disorderly conduct, a Class C misdemeanor which is punishable by a fine. He declined to reveal the driver's identity.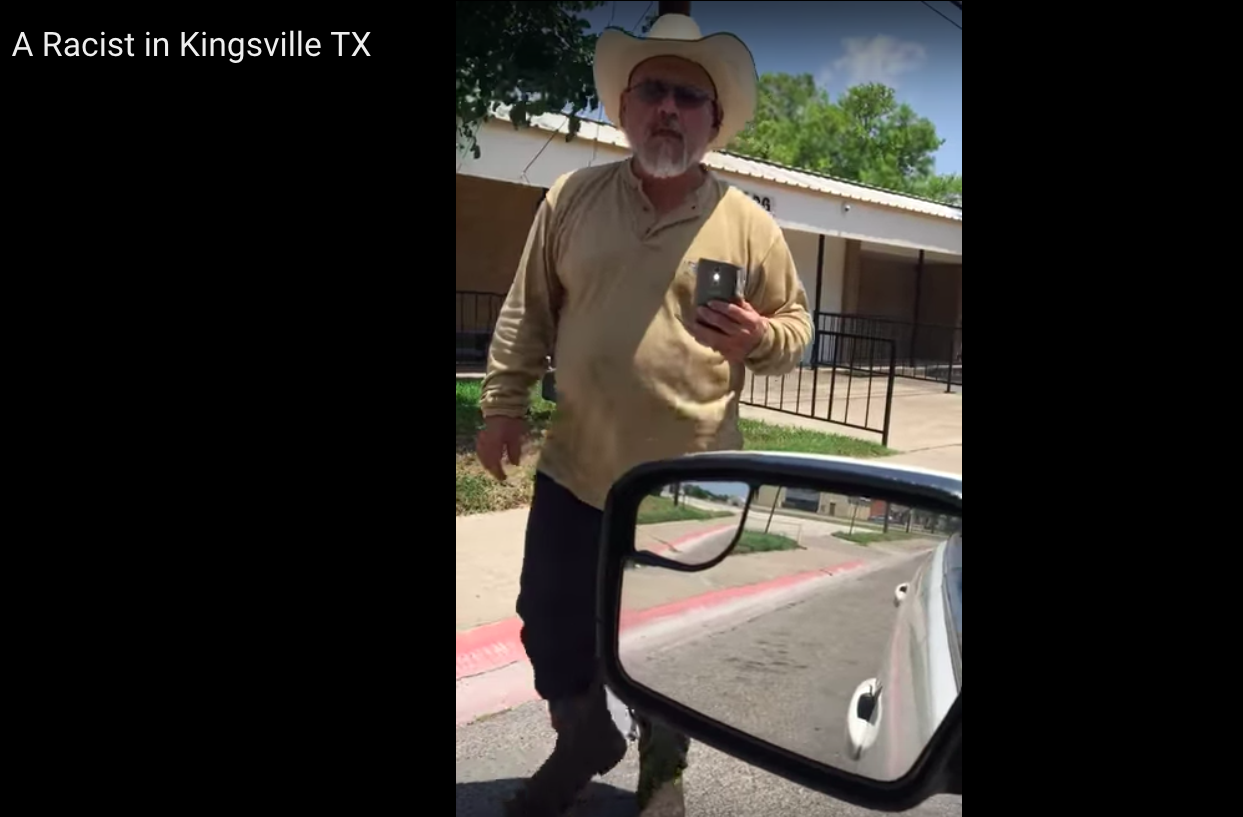 Torres refused to provide more details, saying, "I'm not going to speak directly to the case until the case is disposed."
The was filed with the municipal prosecutor Wednesday morning, he added.
"Of course, in our city, this is not the way we would conduct business or the way we feel about international students," Torres said in reference to the driver's behavior.
Alghamdi told HuffPost that while this was a road rage incident, it was motivated by hate.
"Yes, it's road rage, it happens to everyone," Alghamdi said, adding that as the man realized "I look different, that's when the incident went further."
"Absolutely, race was part of it," Alghamdi said. "I didn't know what this guy is capable of. But just because I look different, just because I sound different, doesn't mean you can attack me."