Teen Suspect In Pennsylvania Mass Stabbing: "I Have More People To Kill"
"My work is not done." New details emerge in the Murrysville, Penn., mass stabbing as Alex Hribal is charged with 21 counts of attempted murder.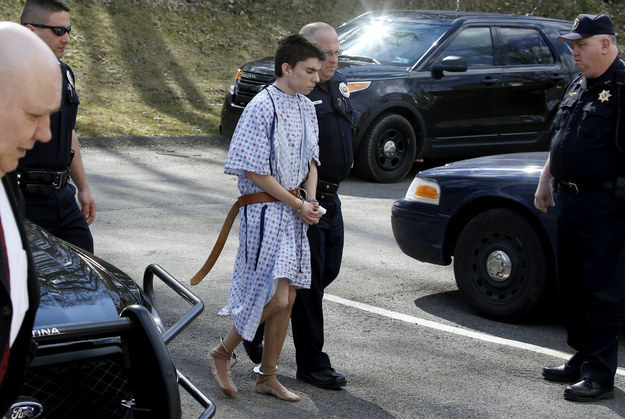 Alex Hribal, the 16-year-old suspect in the multiple stabbings at a Pennsylvania high school, reportedly refused to drop his knives after being tackled by the school's assistant principal, saying, "No, I am not dropping them, my work is not done, I have more people to kill."
Hribal, who was armed with two 8-inch kitchen knives, went on a stabbing spree at Franklin Regional High School in Murrysville, Penn., on April 9, injuring 20 students and one security guard. He was initially charged with only four counts of attempted homicide but is now being charged with 21 counts of attempted homicide.
A criminal complaint revealed that Hribal could have been planning the attack for days, NBC News reported. Police found a note dated April 6 in Hribal's school locker that read:
"I can't wait to see the priceless and helpless looks on the faces of the students of one of the 'best schools in Pennsylvania' realize their precious lives are going to be taken by the only one among them that isn't a plebian."
Hribal's lawyer, Patrick Thomassey, said his client's behavior was "inexplicable" and that he had no history of mental health problems, had not been in trouble with the law, and did not smoke marijuana or drink. He called for a psychiatric evaluation for the teenager.