A history teacher at a North Carolina high school was placed on paid administrative leave Tuesday for stepping on the US flag during a lesson on the First Amendment.
A photo of Francis stepping on the flag spread on social media, after a parent — whose child was not present in the history class — took to Facebook to accuse Francis of "stomping" all over the flag and "disrespecting" it.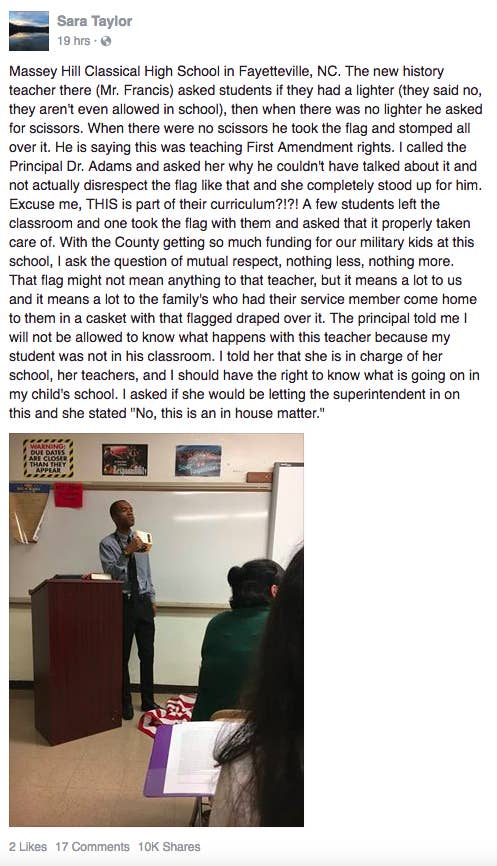 After Taylor's post was widely shared, many people took to social media to protest Francis's actions, with some calling for him to be fired.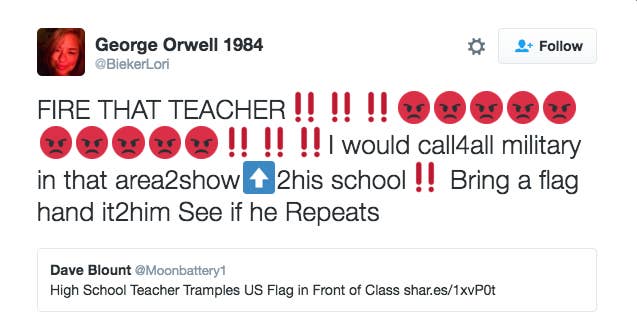 "I hope someone beat that teacher senseless," wrote one.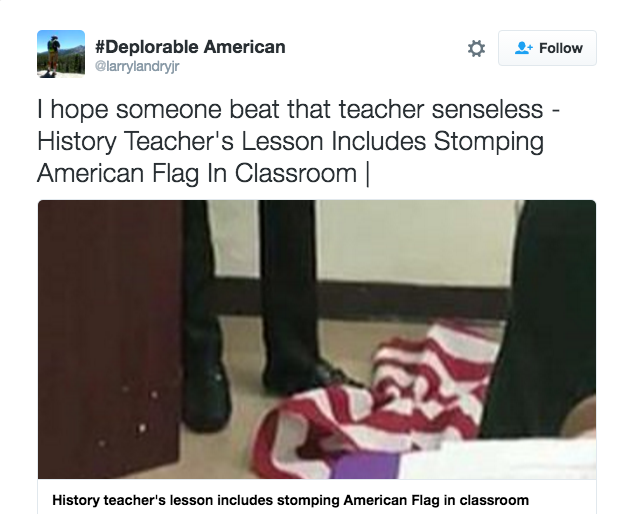 "We should expect more from our educators," said another.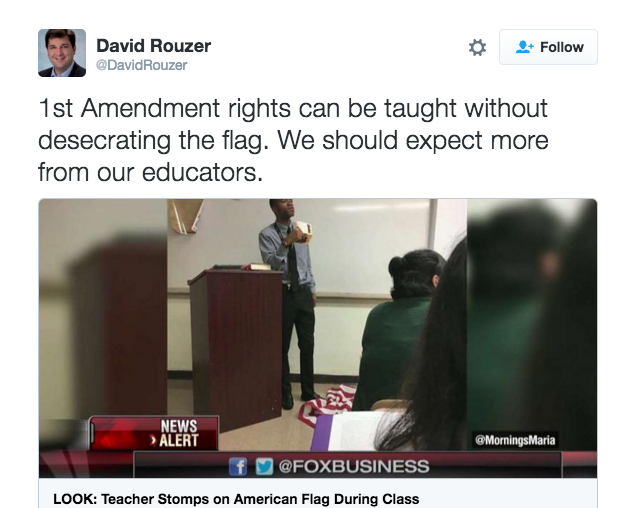 Others called Francis a "traitor."
Actor James Woods, an outspoken conservative, also chimed in.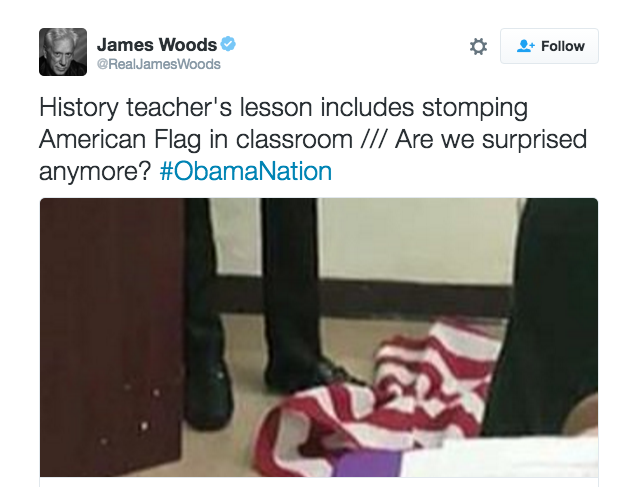 Francis told BuzzFeed News that he has since received hundreds of death threats, as well as "a lot of backlash" from the military community.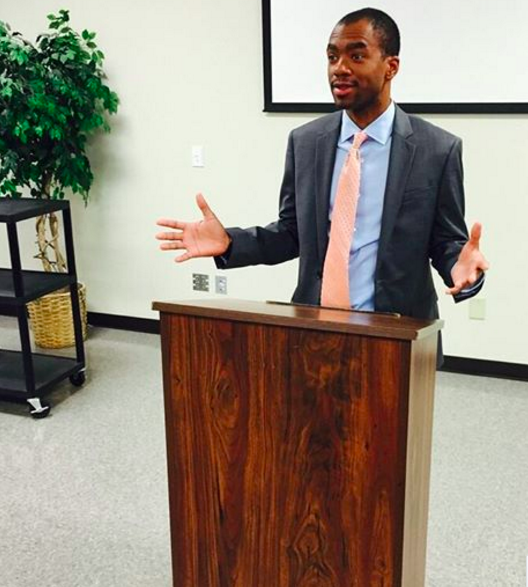 According to Francis, he did not "stomp" on the flag. "It was a simple tap of the toe on the flag," he said.