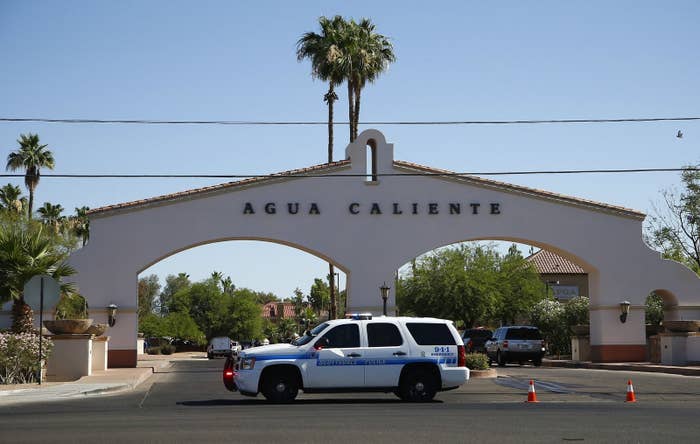 Police in Arizona now believe a man wanted for killing four people killed two others, bringing his death count to six.
The suspect, identified as 56-year-old Dwight Lamon Jones, was found dead Monday of an apparent self-inflicted gunshot wound after firing multiple shots from inside his hotel room during a police operation to corner him in Scottsdale. No officers were injured in the gunfire.
Rich Slavin, assistant head of the Scottsdale Police Department, said at a news conference that the majority of the victims were related to Jones' divorce from his ex-wife Connie Jones, which began in 2009 and was finalized in 2011.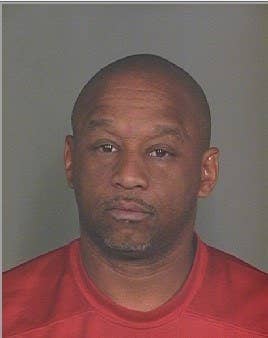 Dwight Jones had been arrested on domestic violence charges against his wife and son prior to the divorce, though Connie Jones remained unharmed during the recent attacks, according to Slavin.
Ballistic and DNA evidence also tied Jones to the six homicides, Slavin said.

Four of Jones' victims were killed in the last three days — a renowned forensic psychiatrist who consulted on a serial killer case, two paralegals who worked for a family law firm, and a psychologist who provided marital counseling.
Police did not know when two other victims, an unidentified man and woman, were killed in their home in the Fountain Hills neighborhood of Scottsdale.

Jones had uploaded a series of YouTube videos in which he named some of the victims and visited their offices, according to police, though it was unclear if he made explicit threats in the videos.
Steven Pitt — a forensic psychiatrist who worked on several high-profile cases, including the 1996 murder of 6-year-old beauty pageant star JonBenét Ramsey and the case of the Phoenix serial killer known as "Baseline Killer" — was fatally shot outside his Scottsdale office Thursday.
Police said Jones had been ordered to receive counseling from Pitt as part of his divorce agreement.
The next day, two paralegals — Veleria Sharp, 48, and Laura Anderson, 49, — were fatally shot inside the law office of Burt Feldman and Grenier 10 miles away from where Pitt was slain.
One of the partners of the law firm, Elizabeth Feldman, represented Connie Jones during the couple's divorce, and police believe Feldman was Dwight Jones' intended target. Sharp and Anderson were not named in the divorce proceedings.
On Saturday, the body of 72-year-old psychologist, life coach, and hypnotherapist Marshall Levine was found in his office located halfway between Pitt's office and the law firm. He was shot twice.

Police believe that Levine's death was a case of being in the wrong place at the wrong time. He was not involved in Jones' divorce proceedings, but his physical office space was: Jones' son had been ordered to see the psychiatrist who had rented the office space before Levine.
Police said they do not know what the connection was between Jones and the two unidentified victims in Fountain Hills.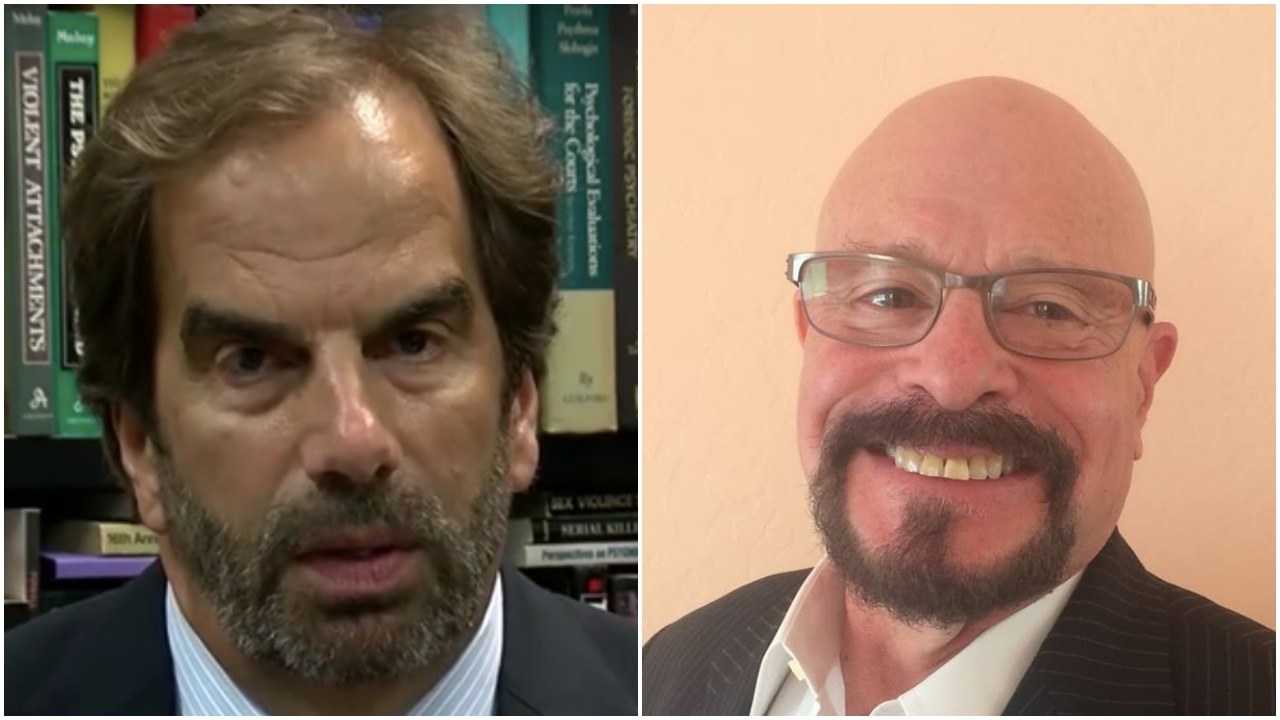 Police did not have evidence that would explain why Jones would now seek out the people related to divorce proceedings that were nearly a decade old.
The Phoenix Police Department initially released a sketch of a white man wearing a dark hat based on witness accounts, though Jones is black.
Witnesses told police they heard a loud argument followed by gunfire outside Pitt's office Thursday. The forensic psychiatrist was known to law enforcement across the country for his expertise and work on cases that gained national and international media attention. He consulted on the Columbine High School massacre, Kobe Bryant's sexual assault case, as well as the Jodi Arias case.

Authorities said that after one of the paralegals was shot in the head inside the Burt, Feldman, Grenier family law firm Friday, she managed to crawl outside to a limo bus and alert the driver, who then notified police.
She was transported to the hospital where she died. Authorities said they were able to find the second victim inside the law firm after following the trail of blood left by her colleague.

In a statement to media outlets Friday, the law firm said that Anderson had worked there for more than 10 years.

"She was more than a coworker, she was a friend, a mother, grandmother, daughter and wife and gave all of herself to her family, her friends and her work," the firm said, describing Sharp as a "dedicated mother, wife and daughter" who "brought joy, calmness, warmth and compassion to all that she did."
Police said that Levine's girlfriend found him dead inside his office Saturday. Levine's company, Peak Life Solutions, offered a range of services, including life coaching and marital counseling.
Karen Kolbe, a licensed counselor who rented the space to Levine, told the Arizona Republic that he was a "sweetheart." Kolbe said that counselors like Levine and herself often had clients "who frightened us at one point or another."
Pitt's family thanked the police and offered condolences to the other victims' families in a statement to ABC 15.