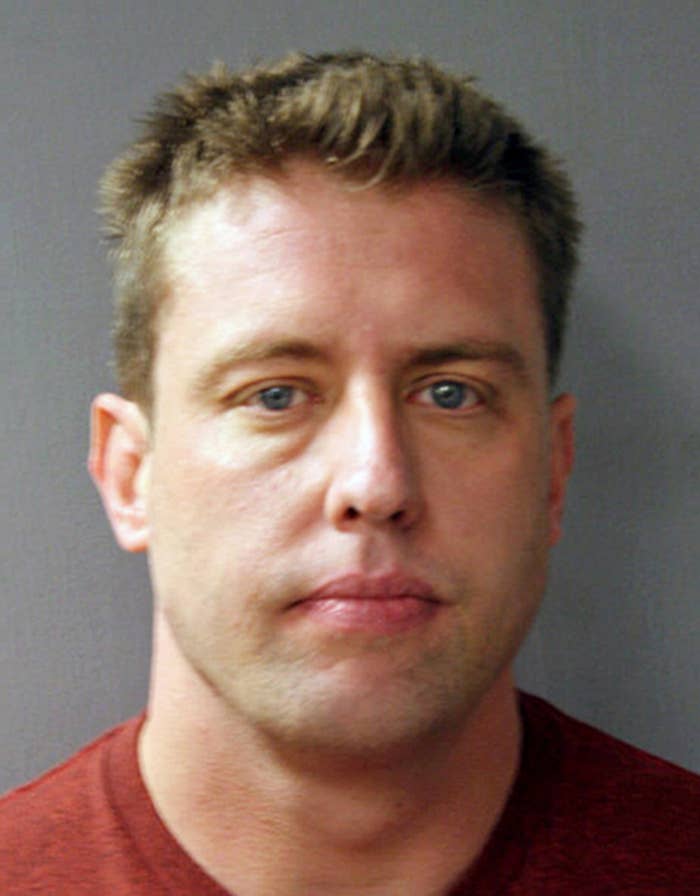 A judge on Friday found a former St. Louis police officer not guilty of first degree murder in the fatal shooting of a 24-year-old black man in December 2011.

Jason Stockley had been charged for fatally shooting Anthony Lamar Smith, a drug suspect, five times following a high-speed car chase during which Stockley was heard saying, "We're killing this motherfucker, don't you know it."

He shot Smith 45 seconds after that, prosecutors said.

Stockley said he fired his weapon because he saw Smith reaching for a gun. However, a gun recovered from Smith's car only had Stockley's DNA on it, leading prosecutors to contend that the officer planted the gun in Smith's car.
Stockley waived his right to a jury trial leaving his fate to be determine by 22nd Judicial Circuit Judge Timothy Wilson despite prosecutors' objections.
In his ruling, Wilson wrote that "people say all kinds of things in the heat of the moment" and that Stockley's statement — "we're killing this motherfucker" — was ambiguous in the context of the situation.

"The Court does not believe that Stockley's conduct immediately following the end of the pursuit is consistent with the conduct of a person intentionally killing another person unlawfully," Wilson wrote.

He said that Stockley did not immediately shoot Smith after approaching his car, and that he only shot him 15 seconds after arriving at the driver's side. He also noted that Stockley's partner — Brian Bianchi — had warned Stockley that Smith had a gun.

Wilson ruled that that the prosecutor's contention that Stockley planted a gun in Smith's car was not supported by evidence because the gun was too big to hide and would not have fit in Stockley's pant pockets without being obvious.

The judge also referred to Smith as an "urban heroin dealer" and said that it would not be "an anomaly" for him to possess a gun.
After the verdict, protesters gathered outside the courthouse. Police initially said that the demonstrations were peaceful but later officers in riot gear clashed with protesters. One man was arrested and charged for damaging a police vehicle, a spokesperson for the St. Louis police department told BuzzFeed News.

Protesters told the Associated Press that police pepper-sprayed them without warning after they attempted to block a bus filled with officers. The police said that protesters were throwing water bottles at them.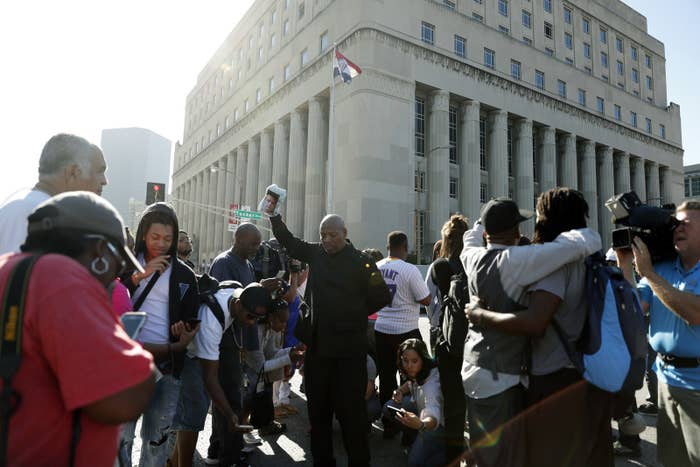 "Of course, I'm disappointed with the court's decision," Circuit Attorney Kimberly Gardner said after the verdict. "As the Circuit Attorney for the City of St. Louis, I remain committed to holding people accountable for violating the law, regardless of their race, gender, occupation, or station in life."
Missouri Gov. Eric Greitens activated his state's national guard on Thursday in anticipation of the verdict as "a necessary precaution."

"We know this verdict causes pain for many people," the governor said after the officer was acquitted.
"For anyone who protests, please do so peacefully," he said.

St. Louis Mayor Lyda Krewson said she was "appalled at what happened to Anthony Lamar Smith" and "sobered by this outcome."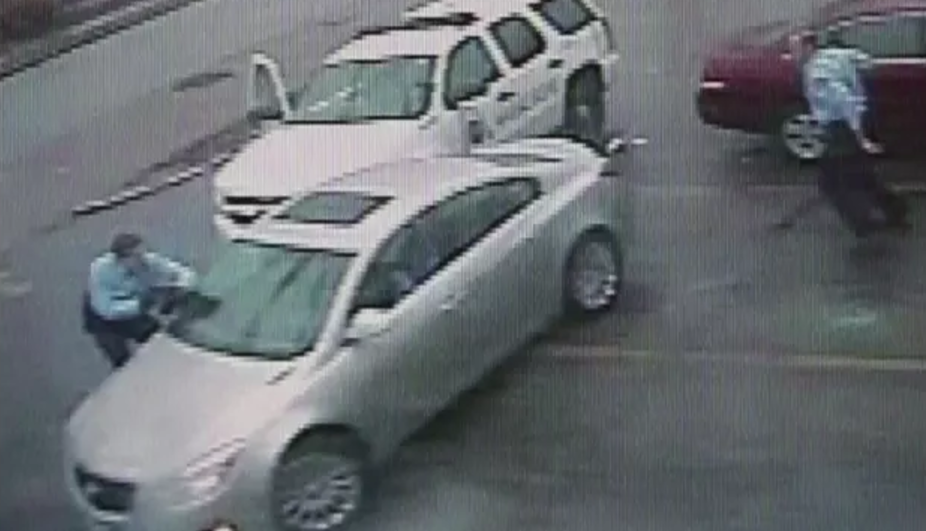 During the trial that began on Aug. 1, prosecutors said that the actions of Stockley's partner, Officer Bianchi, "were in stark contradiction to Stockley's own words and claims of self-defense."
Prosecutors said that Bianchi never fired his weapon and that he approached Smith's car without his weapon drawn. They said that Bianchi's weapon was holstered at the time when Stockley claimed his partner yelled "gun."
"Stockley's DNA profile was on every weapon he touched," the St. Louis Circuit Attorney said in a press release. "Anthony Smith's DNA was not on any weapon."
The St. Louis Post-Dispatch published videos in 2016 that showed the high-speed car chase, and the moment Stockley shot Smith five times.
The videos also showed Stockley returning to the squad car twice after the shooting: first, to return an AK-47 rifle he personally owned but was not authorized to carry, and then to search through a bag in the back seat of the car, the Post-Dispatch reported.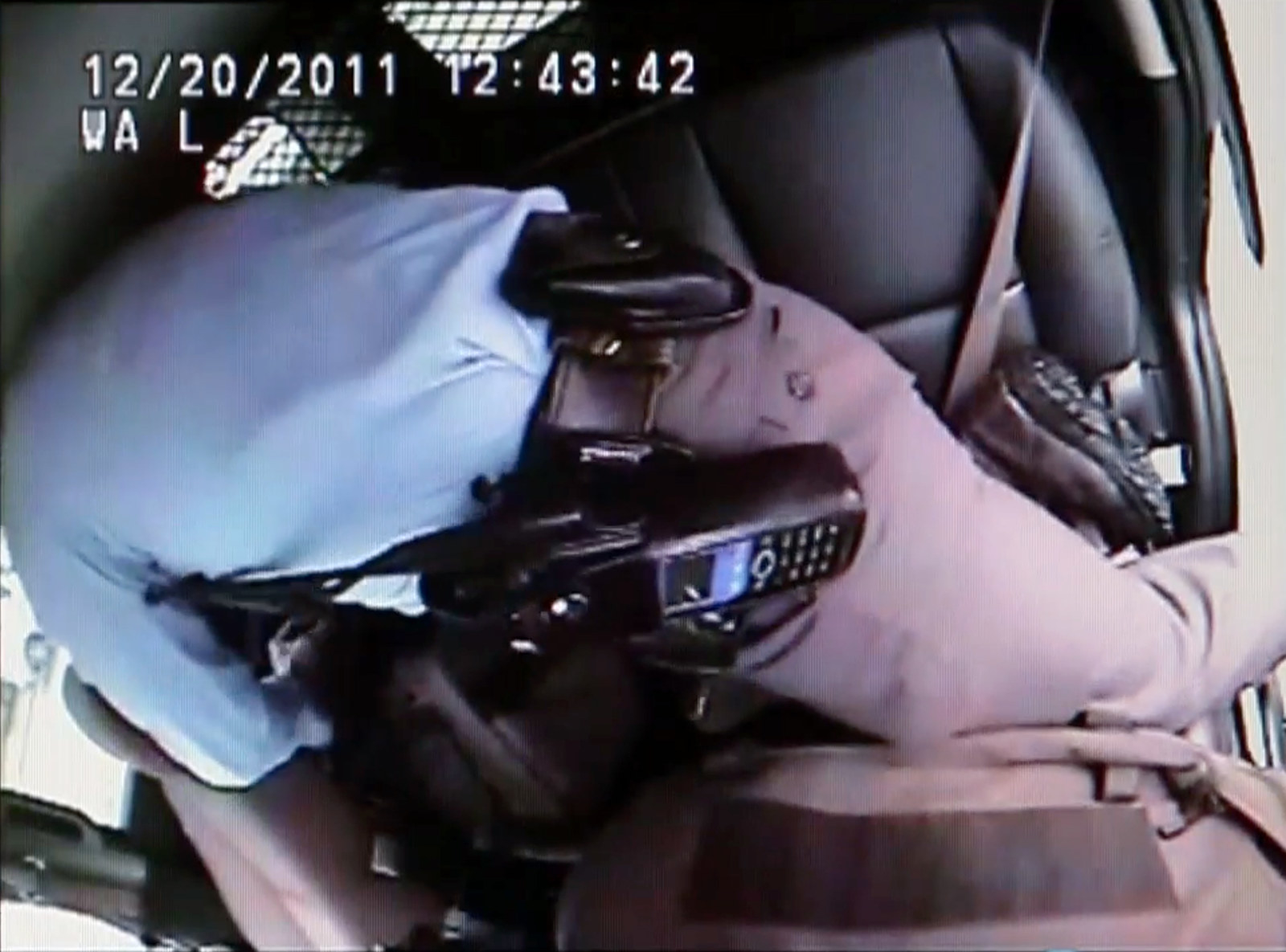 A bystander also recorded Stockley climbing into the driver's seat of Smith's car after the man's body was pulled out.
During the five-day trial, prosecutors called 17 witnesses, while Stockley testified along with one other witness for the defense.
"In light of the verdict, it's time to take a harder look at how officer-involved shootings are addressed in our city," Gardner said Friday. "We need further examination and clarity in the laws that govern the use of deadly force by police officers," she said, calling for a change in the way such cases are investigated.
The prosecutor said police should not be able to investigate themselves and asked for an independent investigative body under the supervision of the Circuit Attorney to investigate the 25 cases under review by her office.