Matt Lauer, who was fired from NBC News on Wednesday for alleged sexual misconduct, has had a contentious relationship with his former cohost Ann Curry. He was widely blamed for her humiliating ouster from the Today show in 2012.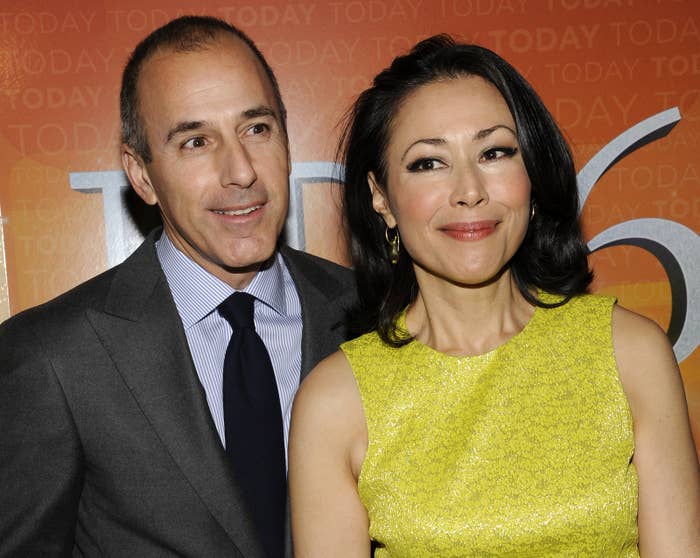 The pair's chilly relationship was painfully obvious in Lauer's stiff and awkward farewell to Curry after she broke down in tears while confirming her ouster from Today after 15 years on the show.
Now that Lauer has been fired from NBC News after an employee reported an incident of "inappropriate sexual behavior," people were wondering how Curry was taking the news of his own humiliating ouster from the network.
Some wondered if she was quietly celebrating Lauer's fall from grace.
Others pictured her flipping her hair and sipping some tea.
Maybe Curry felt vindicated about Lauer's humiliating departure from NBC News.
Perhaps she was enjoying a bowl of "Frosted Karma Flakes."
Or a bottle of champagne for that "special occasion."
People reveled in imagining Curry's reactions to the news.
But some took a more serious tone, pointing out that multiple women's careers have been affected by powerful men who have been accused of sexual misconduct.
In an interview later on Wednesday with People magazine, Curry declined to comment specifically on Lauer's termination, but said, "I'm still really processing it."
Curry said that she admired all women "who have been willing to speak up both anonymously and on the record" about sexual misconduct generally.
"We need to move this revolution forward and make our workplaces safe," she said.
NBC News has said it will face the news of Lauer's firing in as "transparent a manner as we can."
BuzzFeed News has reached out to Lauer's agent for comment.