Serial Killer In Indiana Confesses To All Seven Murders
The 43-year-old suspect confessed to strangling a woman in Hammond, Indiana, on Friday, and then led police to the remains of six other women. UPDATE: The Gary police chief said Tuesday that the suspect has confessed to all seven murders.
Police officials said Tuesday in a news conference that the killer had definitively confessed to killing all seven victims, making it possible to charge Darren Vann, 43, with murder in at least three more of the cases involving bodies discovered over the weekend.
Gary Police Chief Larry McKinley said during the news conference that the additional charges against Vann would be filed within a few days.
Vann was charged Monday in the strangulation death of 19-year-old Afrikka Hardy, whose body was found Friday in a bathtub at a Motel 6.
Even without any admissions of more killings, Indiana authorities spent Tuesday searching abandoned properties in Gary, Indiana, for the possibility of other bodies.
Hammond Police Chief John D. Doughty said in a Monday press conference the investigation may lead to more victims.
The police are seeking murder chargers against the suspect, Darren Deon Vann, later today.
Doughty said Vann cooperated with the investigation and was "looking for a deal with prosecutors."
Crime scenes could go as far back as 20 years based on Vann's statements to the police, said Doughty.
A 43-year-old man confessed to the murder of a 19-year-old woman on Friday, then led Indiana police to the bodies of six other murdered women over the weekend.
Authorities identified the suspect as Darren Deon Vann, a 43-year-old man from Gary, Indiana.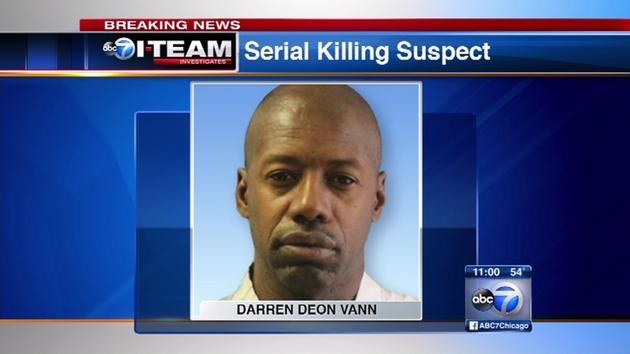 The body of 19-year-old Afrika Hardy was found strangled to death in a Motel 6 room in Hammond on Friday evening.
Police said Vann solicited Hardy's services on Backpage.com, a classified advertising website that carries ads for prostitutes and escorts and has been at the center of a child sex trafficking lawsuit.
Vann confessed to killing Hardy and told police "where several other female victims of possible homicide were located."
He is currently being held in the Hammond City Jail.
The police also discovered the body of Anith Jones, a 35-year-old woman from Merrillville, in an abandoned home in Gary on Saturday night.
Jones was reported missing on Oct. 8. She had moved from Chicago to Indiana 10 years ago and ran a stand at a local flea market.
Two other women's bodies were found in abandoned homes in Gary late Saturday night.
One of the victims was wearing a green hooded sweatshirt and blue jeans and another was in jeans and white Nike shoes.
The county coroner's office confirmed that three other unidentified women's bodies were found in Gary late Sunday. All seven deaths have been ruled homicides.
The areas where most of the bodies were found were comprised of abandoned and fire-damaged houses.
Vann is a registered lifetime sex offender in Texas since 2009. He is listed as a low-risk sex offender.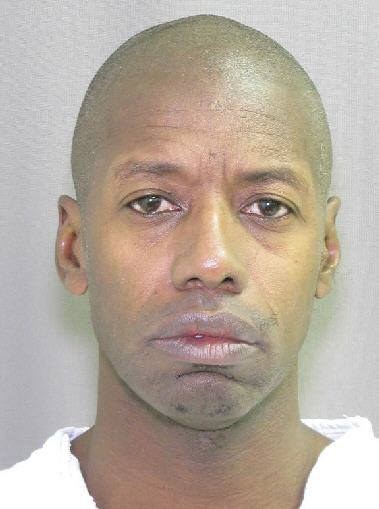 Hammond Mayor Thomas McDermott Jr. called the man a "serial killer" in a Facebook post.
He said the man was an "admitted serial killer" who had also confessed to a "couple of homicides in Hammond" in 1994 or 1995. McDermott also said the man is a convicted sex offender.
However, Gary police spokesperson Cpl. Gabrielle King tried to downplay the fear of a serial killer in the city:
We would like to dispel the rumor that there is a serial killer on the loose. There is a 43-year-old man in the custody of the Hammond Police Department, who led officials to three deceased female victims who has claimed responsibility for their demise. Gary police are closely working with Hammond police to assist in covering every area of the investigation needed to pursue charges as expeditiously as possible.
Gary Mayor Karen Freeman-Wilson told the Associated Press that the man was convicted of sex crimes in Texas in 1994 or 1995.