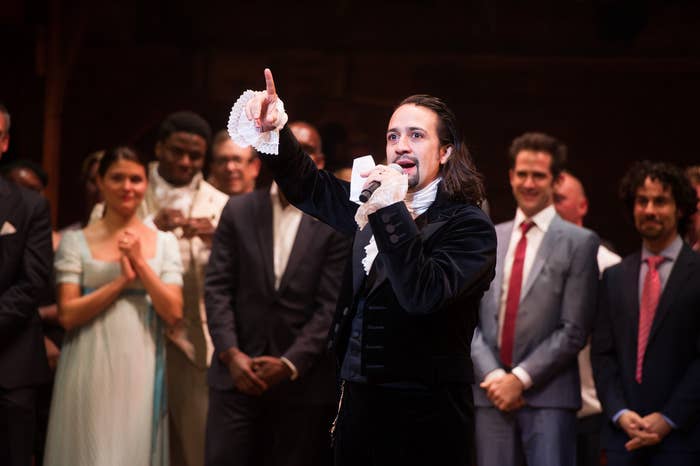 A man was indicted on charges of selling forged Hamilton tickets, the New York County district attorney announced Tuesday, a day after the Broadway hit won a Pulitzer Prize.
Anthony Huger, 32, was indicted on 10 counts of criminal possession of a forged instrument in the second degree, among other charges, prosecutors announced.
"Scammers pick the hottest tickets in town in order to trap unwitting victims," District Attorney Cy Vance said in a statement. "As a Grammy- and Pulitzer-winning musical that is sold out through January 2017, Hamilton fits the bill."
Described by the Pulitzer committee as a "landmark American musical," Hamilton earns more than $500,000 in profit every week.
Huger allegedly sold or attempted to sell forged Hamilton tickets on three occasions to those who responded to his ads on Craigslist, according to court documents.
In January, a married couple contacted Huger through Craigslist and met him in the city to purchase three tickets for $450. They discovered the tickets were forged only when they were refused entry to the Richard Rodgers Theatre where the musical is currently enjoying a sell-out run.
Authorities arrested Huger after a Manhattan woman suspected her husband had purchased two forged tickets for $300 in February after responding to a Craigslist ad.
She worked with police to arrange another meeting with Huger to buy four more tickets, during which they made the arrest.
"I urge theatergoers only to purchase tickets through authorized vendors, and to beware of deals that seem too good to be true," Vance said in his statement.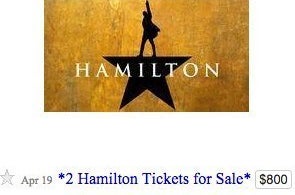 Be cool, people, be cool.