San Antonio Passes Non-Discrimination Ordinance That Protects LGBT Community And Veterans
After marathon sessions of public debate, the San Antonio City Council passed 8-3 a non-discrimination ordinance to ban discrimination on the basis of sexual orientation and gender identity. The council also added protections for veterans.
Over two weeks, more than 1,200 citizens voiced their opinions to the city council with nearly 700 people signing up to speak to the city leaders at the "Citizens to be Heard" session in City Hall. On Thursday, after three hours of heated citizen debates for and against the ordinance, the city council passed it 8 to 3 to loud cheers from the red side of the chambers and silence from those all those wearing blue.
Video of the council vote.
The ordinance will provide better protections for gay, lesbian, bisexual and transgender people by including sexual orientation and gender identity as banned reasons for discriminating against people in public accommodations, housing and city employment.
San Antonio Mayor Julian Castro spoke Thursday about how the ordinance would ensure that there are "no second-class citizens in San Antonio."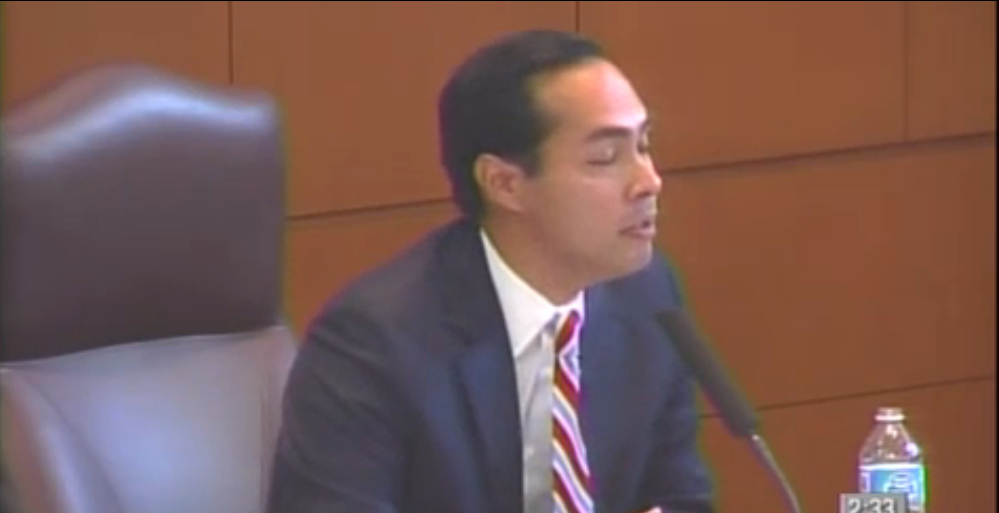 Among the council members who voted against the ordinance was Elisa Chan, a Republican councilwoman whose earlier controversial remarks against the LGBT community included calling homosexuality "disgusting," and saying that homosexual couples should not be allowed to adopt.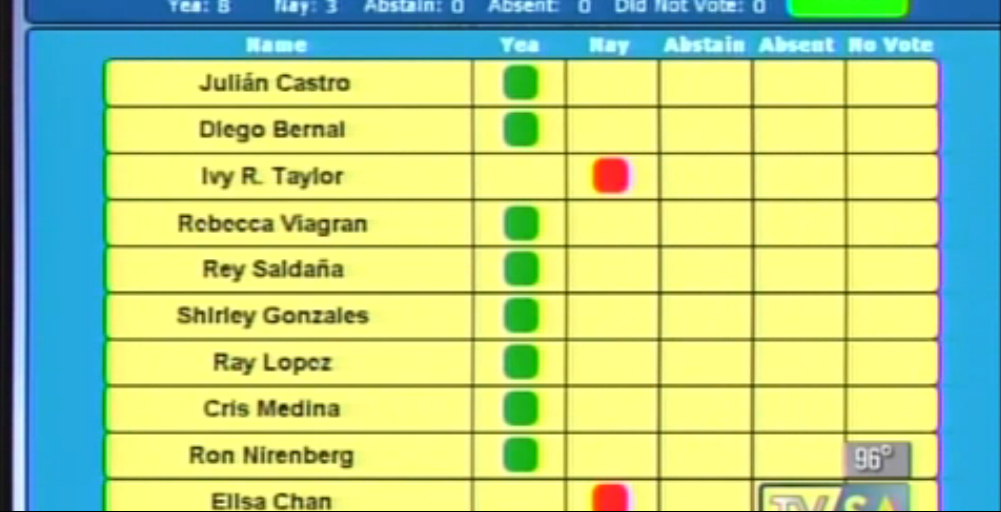 Opponents of the ordinance argued that it violated their religious freedom and their right to speak out against a way of life that went against their religious views and the morals of their faith.