Roadside Bandits In Guinea Steal Suspected Ebola Blood Samples
It is not known why the bandits stole the blood.
Bandits in Guinea stole a cooler of blood samples believed to be tainted with the deadly Ebola virus, officials told the Associated Press on Friday.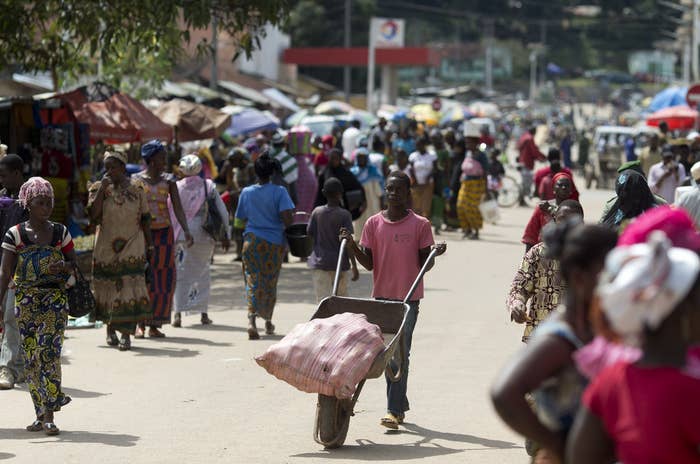 The thieves stole the samples from a minibus that was carrying test tubes containing blood from a suspected Ebola patient on Wednesday. The bus was en route from central Guinea to a test site in the southern part of the country.
The motive behind the roadside robbery had not immediately been determined. Officials appealed to the thieves to return the samples on national radio.
"We have informed the security services. If these thieves handle this blood, it will be dangerous," Dr. Barry Moumie, of the national Ebola response coordination committee, told the Associated Press.
In light of the theft, Moumie said sample-transportation procedures will be tightened to avoid "such disappointments."
Guinea is one of three countries most affected by the Ebola outbreak in West Africa. As of Nov. 19, there have been 1,192 deaths and 1,971 cases of Ebola detected in Guinea, the World Health Organization.
Meanwhile, the Democratic Republic of Congo is now Ebola-free, the WHO reported Friday.
The outbreak in Congo, the seventh in the nation since the deadly virus was first identified there in 1976, saw a total of 66 cases of Ebola.