Earl Melchert, a Minnesota farmer who recently retired, was awarded $7,000 for finding and helping an Alexandria teen who had been missing for 29 days.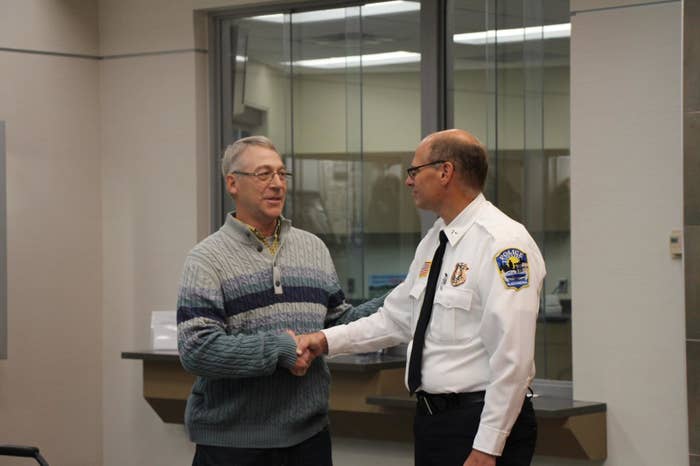 Melchert found 15-year-old Jasmine Block on Sept. 5 after she escaped from an abandoned house following a nearly month-long, harrowing ordeal during which she was held against her will and repeatedly assaulted by three men, authorities said.
Block escaped from the house after her alleged abductors left her alone for the first time in 29 days to get lunch.
The teen swam across part of a lake near Melchert's house after she was unable to find someone to help her in neighboring homes. She then ran towards Melchert's car across his field.
When Melchert saw some movement in his field, he wasn't sure if it was a bear or a person, Richard Wyffels, the Alexandria police chief, said on Friday.
But when Block came closer, Melchert immediately knew who she was because the story of the missing teen had made headlines in the community and around the country.
Block got into Melchert's vehicle and shared her excruciating story with him. The farmer immediately called 911, and while he was on the phone he reported a vehicle that Block recognized as one of her abductor's.
Wyffels called Melchert a "hero" at a meeting with Melchert and Block's family on Friday.
"You're a hero because of how you reacted," Wyffels said. "His instinct said someone needed help."
But Melchert, who retired on Sept. 29, gave his $7,000 reward to Block and her family, saying: "The reward money means absolutely nothing to me."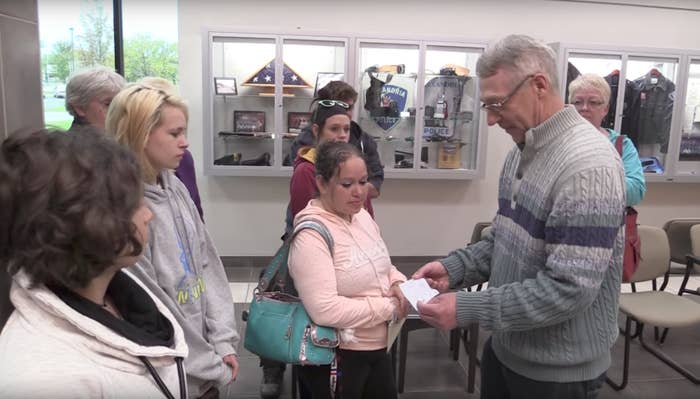 Wyffels said that when he called Melchert to congratulate him on his retirement and give him the good news about being the reward's recipient, the farmer "couldn't get the words out of his mouth quick enough."
"And those words were, 'I retired last Friday and I could use that money now more than ever in my lifetime,'" Wyffels recalled Melchert telling him. "But it wouldn't be right," Melchert told Wyffels.
"I just want to say that the Good Lord put me in that spot," Melchert told Block and her family on Friday.
"The reward money means absolutely nothing to me," he told Block's mother, Sarah Block. "I want to present this check to you and Jasmine. You guys deserve it."
"He believes that young lady that came running towards him that September day is the real hero and without hesitation, Earl handed the reward over to her, followed by a big hug," Wyffels said in a Facebook post describing the heartwarming moment.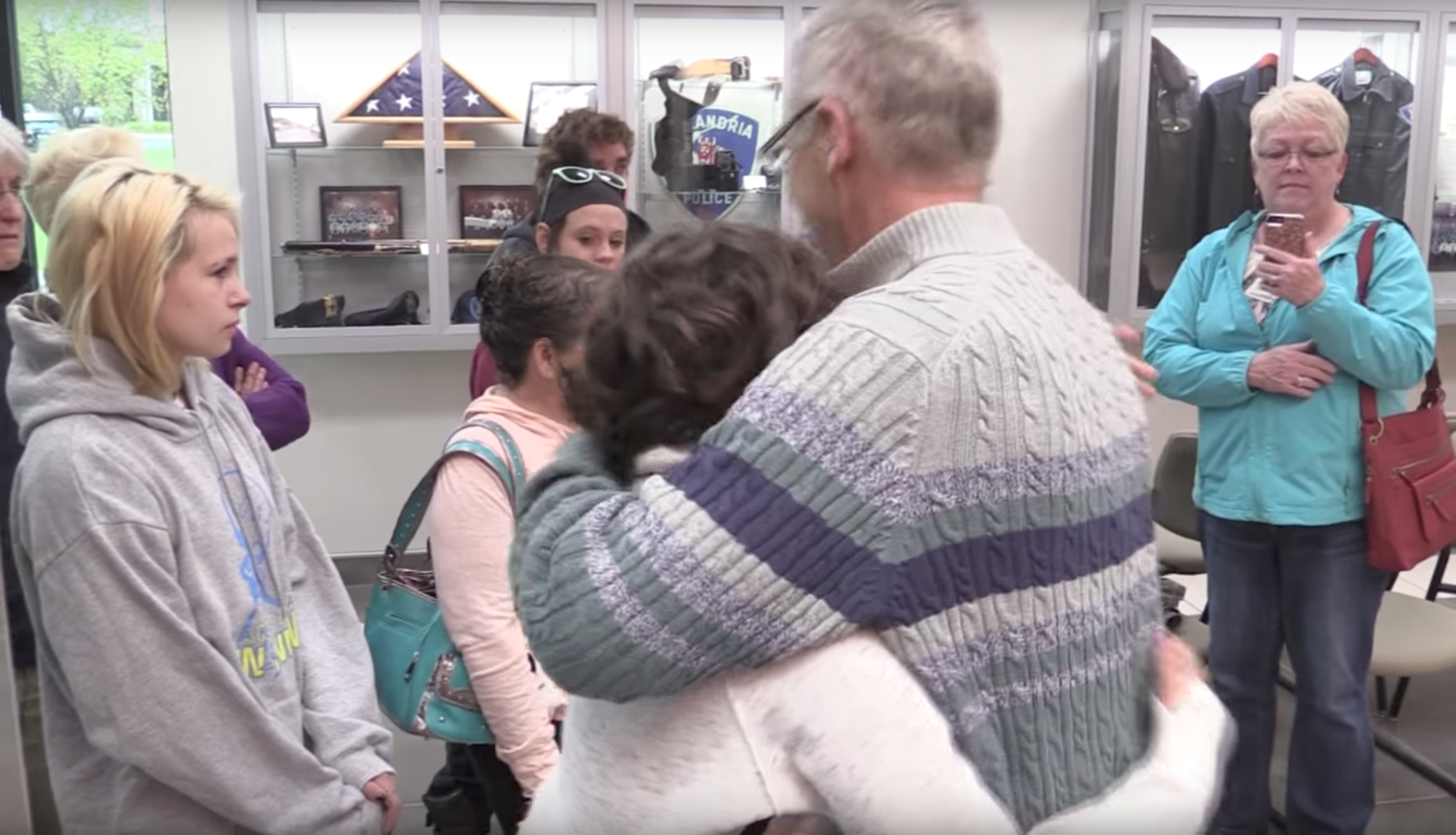 "What no one expected was the kindness and generosity that came straight from Earl's heart today," Wyffels said. "Thank you, Earl. It is people like you that make the world a better place."
The teen's mother, Sarah Block, called Melchert and his wife "amazing people" and said that she didn't think anybody else would have returned the reward money.
Block's family had contributed $2,000, while an anonymous donor had given $5,000 as a part of the reward sum.
Melchert told The Voice of Alexandria that the experience has made him look at things differently.
"I want to help people now," he said. "You get in a rut. You go to work, you get up, go to work, get up. You have fun once in a while. But this made me look at things a lot differently. There's other things I can do to help people, volunteer. That's the best thing you can do that makes you feel good when you help somebody out in a bad situation."
Wyffels called the 15-year-old an "unbelievable young woman" for escaping from her abductors after the "harrowing" 29 days she spent being beaten and sexually assaulted.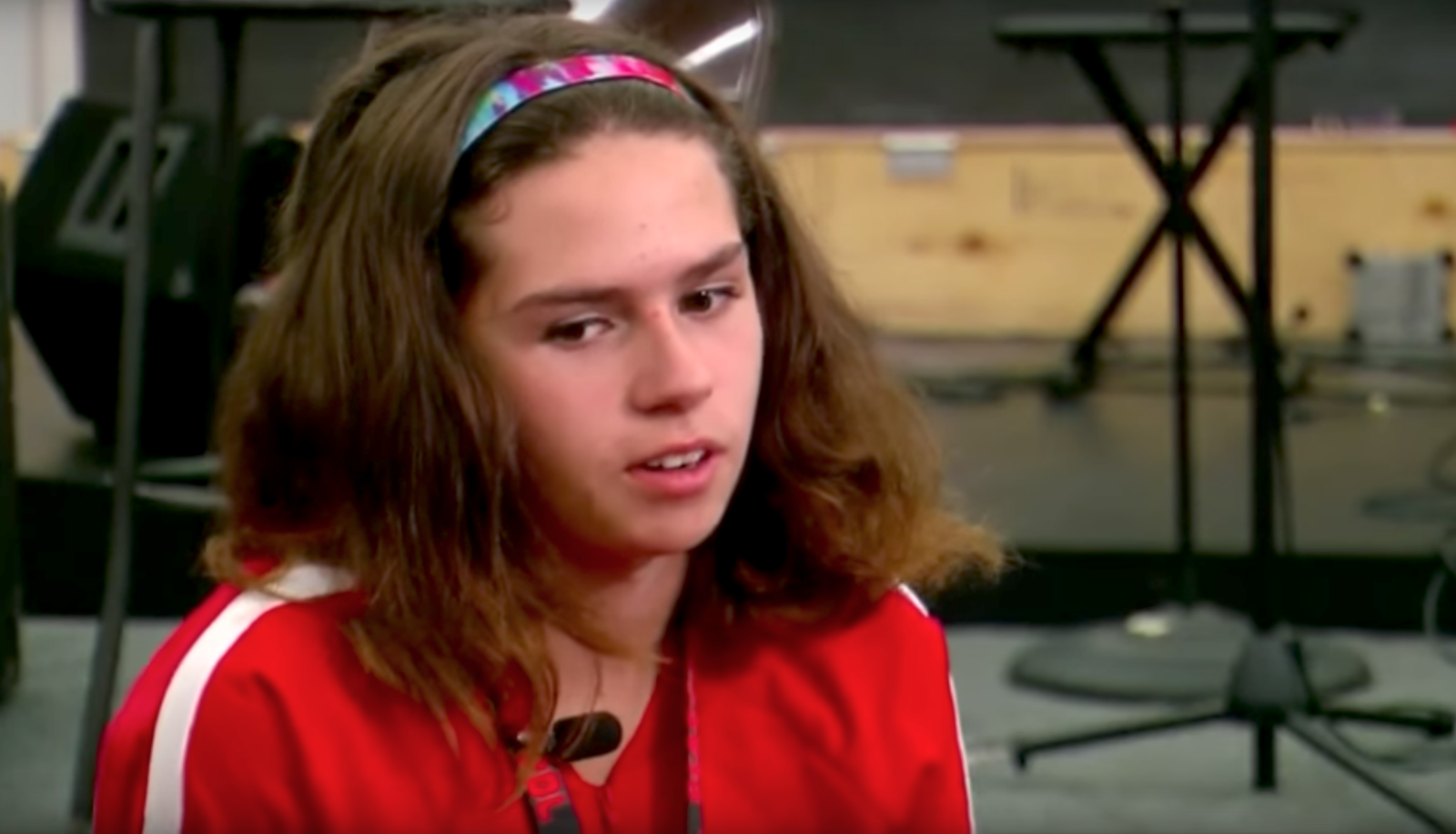 Police arrested Thomas Barker, 32, Steven Powers, 20, and Joshua Holby, 31, last month and detained them on charges of kidnapping, false imprisonment, and assault. Barker and Powers were also charged with criminal sexual conduct.
On the night of Aug. 8, Barker approached Block outside her house and lied to her about needing help with a family situation, police said. Block, who knew of Barker as a neighborhood acquaintance, agreed to help him and got into his car.
Barker drove her to his residence where he stayed with Holby. He restrained Block with zip ties, repeatedly assaulted her, and threatened her with weapons, police said.
The physical and sexual assaults — which Holby and Powers also allegedly engaged in — continued over several weeks, according to the police.
The three men then took Block from the house to different locations including a cornfield and a foreclosed property. On Sept. 5, they left her alone while they traveled to a nearby town for lunch.
It was then that she ran into "one awesome individual," Wyffels said.
Block told WCCO 4 News that she escaped when the men left because they told her it would be an hour before they returned. She added that she swam across the lake even though "I'm not a good swimmer."
Her older sister, Paige Block, said she looked up to Melchert as a hero. "There's good people in this world still," Paige told The Voice of Alexandria. "Not many, but there still is, and he's one of them."
Melchert told the New York Times that Block's family needed the money. "To me, yeah, that's a lot of money, but they need it way worse than I do," he said.