This photo of a refugee boy in Greece holding a sign that says "Sorry for Brussels" was widely shared in the aftermath of the deadly attacks on Tuesday that killed at least 31 people.
The boy held the placard expressing sympathy for the victims of the attacks during a protest by refugees at a makeshift camp near the village of Idomeni at the Greek-Macedonian border.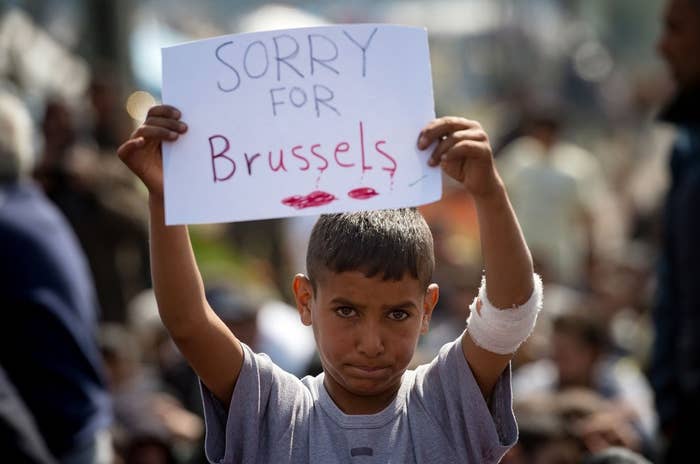 The boy is among 10,500 refugees at the Idomeni camp that is facing dire conditions with lack of basic services and where children are suffering from scabies, influenza and dysentery, according to the British Red Cross.
At the protest, refugees called for the opening of the Greek-Macedonian border after it was closed following the EU leaders' agreement to start sending refugees back to Turkey.
His sympathy for the victims of Brussels, in the face of refugees' hardships touched many people.