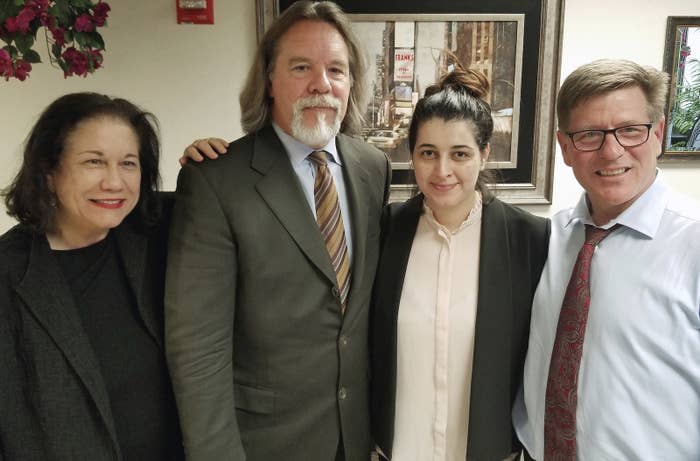 A Florida jury on Friday found Noor Salman, the wife of the Orlando nightclub shooter Omar Mateen, not guilty of helping to carry out one of the deadliest mass shootings in modern US history.

Forty-nine people were killed and 58 others were injured after Mateen, a 29-year-old US citizen, opened fire at Pulse, a gay nightclub in Orlando, Florida, on June 12, 2016. Mateen, who was armed with a handgun and AR-15-style rifle, was killed at the scene after a SWAT team stormed the club. He pledged his allegiance to ISIS during the shooting.
Salman, 31, faced two charges: aiding and abetting Mateen's efforts to provide material support to ISIS, and obstruction of justice for allegedly misleading authorities in their investigation of the massacre. She could have been sentenced to life imprisonment if convicted on all counts.
In a statement obtained by the Orlando Sentinel, the foreperson of the jury said jurors were "convinced" Salman knew what Mateen was planning to do, but it was not their job to determine if she was aware of a potential attack.

"She may not have known what day, or what location, but she knew," the foreperson said. "The bottom line is that, based on the letter of the law, and the detailed instructions provided by the court, we were presented with no option but to return a verdict of not guilty."
Prosecutors argued that Salman, who was arrested nearly seven months after the shooting, "didn't pull the trigger that night, but she did serve as a green light for her husband." Defense attorneys argued she was not aware of Mateen's plans and that the only mistake she made was that "she married a monster" who abused her and cheated on her.
Throughout the trial, Salman's supporters slammed the prosecution's disregard for "the history of domestic abuse, rape, and threats" she endured during her marriage to Mateen. More than 100 advocacy groups signed a letter calling for an end to the prosecution they said was "rooted in gendered Islamophobia and patriarchy."
"She is being prosecuted under the guise of guilt by association as a Muslim woman married to a Muslim man who committed mass violence," the letter stated.
After Friday's verdict, a representative for Salman's family told reporters that her family always believed Salman was Mateen's "first victim."

"On this Good Friday, the family wants to say we're very sorry for the family members and friends of the 49 victims of the Pulse nightclub shooting and also the survivors of that horrible attack," the representative said. "Really that is the top most important thing the family wants you all to know, regardless of their happiness today at the verdict."
"We knew from Day One she was innocent and thank god that came out," Salman's cousin, Susan Adieh, told reporters.

The family's representative said Salman will now go home to her son, Zach, and "try to pick up the pieces from two years in jail."
Salman's uncle, Al Salman, added that he would hire the "best therapist" for his niece.
"I don't know how she is going to make up for the last two years," he said.
Responding to the verdict, Orlando Police Chief John Mina thanked the jury for its "hard work and thoughtful deliberation."
"Nothing can erase the pain we all feel about the senseless and brutal murder of 49 of our neighbors, friends, family members and loved ones," he added in a statement.
The 12-person jury began their deliberations on Wednesday after three weeks of testimony. Salman did not testify in the trial.
Last week, the judge denied a defense motion to declare a mistrial based on the prosecution's delay in disclosing information that Mateen's father was an FBI informant between January 2005 and June 2016, and that he was under criminal investigation.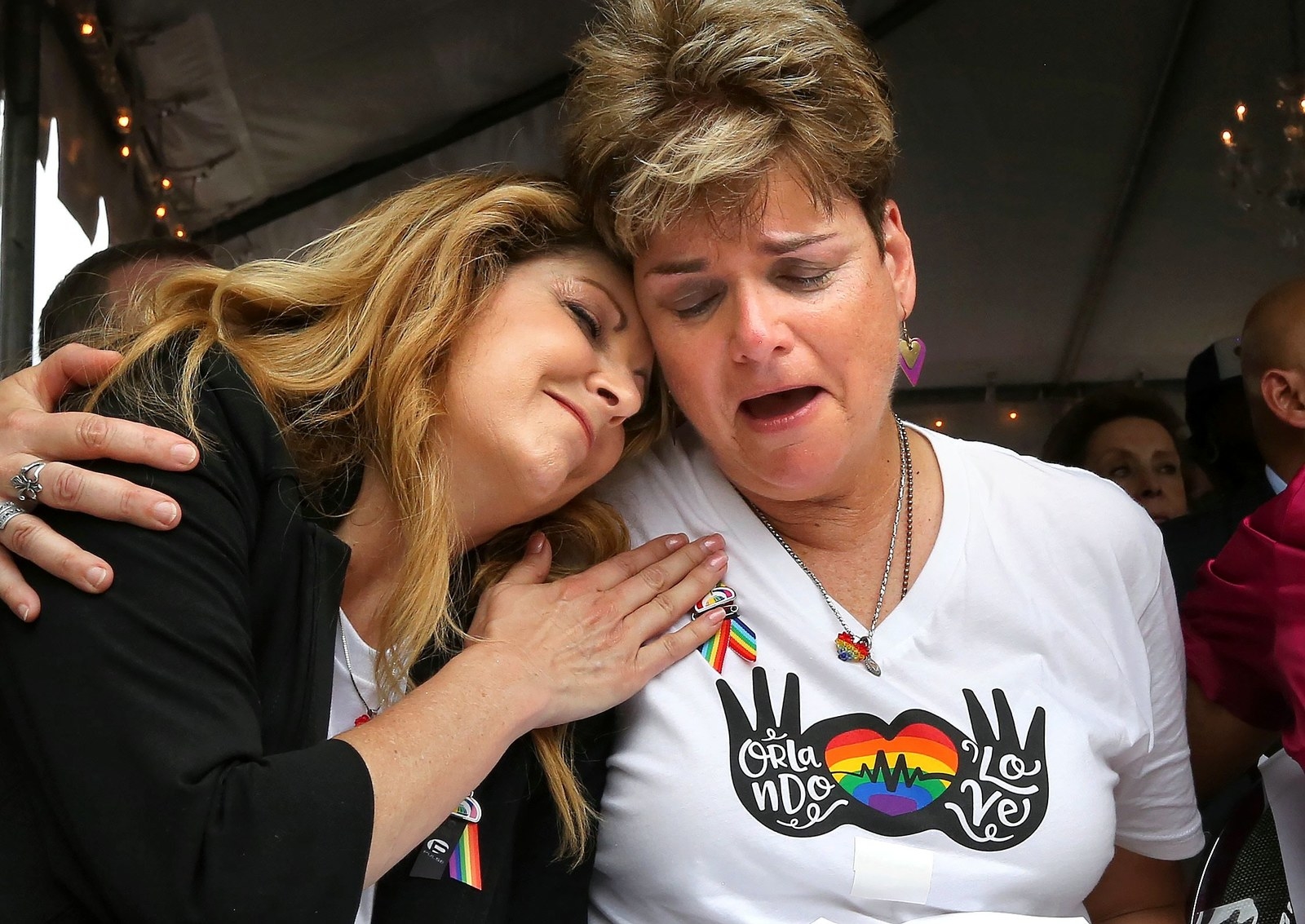 At the center of Salman's trial was the validity of claims contained in a statement that Noor submitted to the FBI after Mateen's arrest.

In the statement — written by an FBI agent — Salman said she would "often worry" that Mateen was going to "commit an act of violence or terrorism" because of his behavior over two years, which included watching a lot of "jihad videos on the computer" and talking about Muslims "not being able to retaliate against Americans."
Her statement also noted that she knew Mateen was going to attack Pulse, when he told her "this is my target" after she saw him looking at the club's website on his computer.
"I am sorry for what happened and I wish I'd go back and tell his family and the police what he was going to do," she wrote in the statement that was shown to the court.
However, her defense lawyers argued that the confession was coerced and that some of the claims contained in her statement were contradicted by evidence.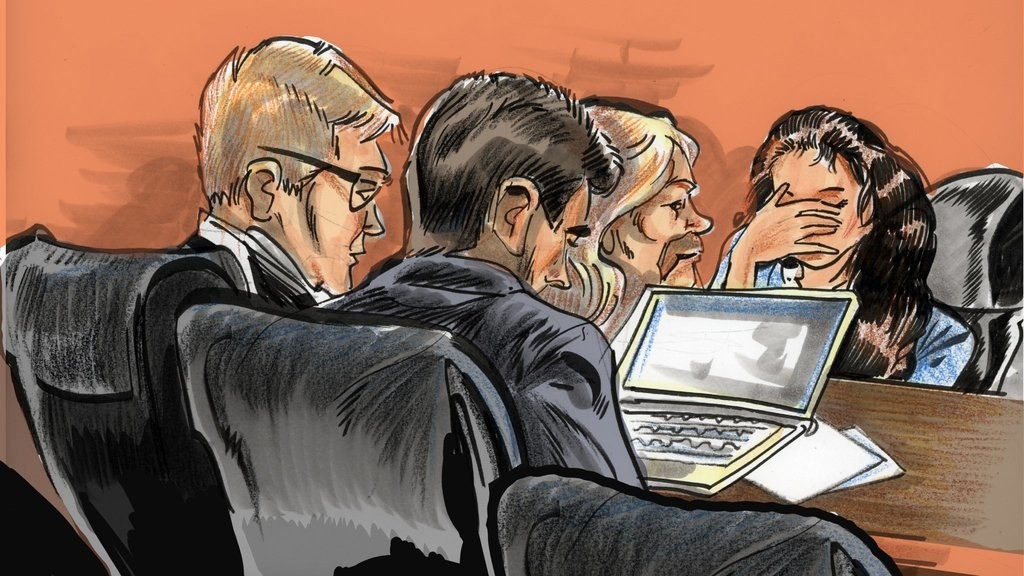 Bruce Frumkin, a forensic and clinical psychologist who evaluated Salman last year, testified on Tuesday that she is "really extreme, particularly under pressure, in yielding to misleading information," the Orlando Sentinel reported. He added that Salman was at a much higher risk to give a false confession than the average person because of her low average IQ of 84, and noted that sleep deprivation could also make a person more susceptible to giving a false confession.
"She's certainly not a really bright person," Frumkin told the court.
Salman's verdict is a rare loss for the Department of Justice, which prides itself on having obtained convictions against hundreds of defendants in terrorism or terrorism-related federal cases since 9/11. The DOJ's National Security Division reported a total of 627 public terrorism or terrorism-related convictions from Sept. 11, 2001 to Dec. 31, 2015.
Of the 162 federal prosecutions of ISIS-related cases in the US between March 2014 — when the first ISIS-related indictment was obtained — and March 15, 2018, 106 have resulted in convictions, according to the Center on National Security at Fordham University's School of Law. Of these, 15 were found guilty by trial, while 91 pleaded guilty.
As of July 2017, no one had been acquitted in an ISIS-related federal case, according to a report by the Center on National Security.
The federal government's "high conviction rate" for terrorism prosecutions since 9/11 was noted in a 2011 report by the New York University's Center of Law and Security. According to the report, 87% of several hundred resolved terrorism cases resulted in convictions, with the defendants receiving an average sentence of 14 years in prison.