A Princeton University group called Urban Congo was disbanded Monday after two videos of its performances allegedly mocking African culture surfaced over the weekend.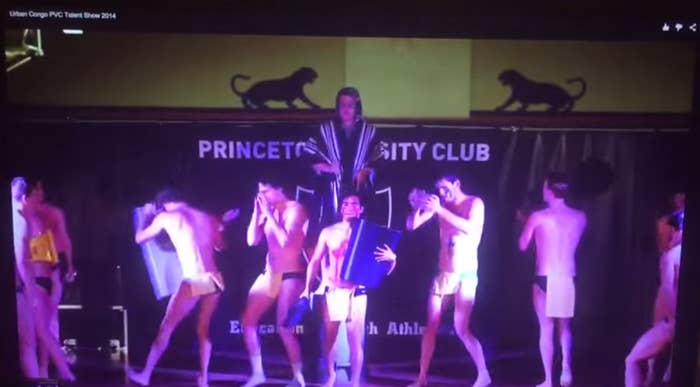 Urban Congo's president apologized on Sunday and announced he would disband on Monday amid criticism from other students and people on social media.
One of the videos, which was taken down by the group but recorded and reposted to YouTube, shows Urban Congo's members – most, if not all, of whom appear to be white males – with painted streaks on their faces and bodies, wearing loincloths, and banging on objects while chanting.
That video, which was from this past weekend, when the group performed the act as filler during the eXpressions dance show on Saturday night. The eXpressions Dance Company is Princeton's oldest student-run dance group and puts on two shows a year.
eXpressions apologized on Monday for the "offensive content of the Urban Congo filler in our recent show."
"We regret providing a platform for their performance and for the hurt it has caused," eXpressions said on its Facebook page.
The second, similar video that surfaced was from late 2014. The similar performance by Urban Congo was recorded during the annual Princeton Varsity Club "Tigers Got Talent" talent show in November, The Daily Princetonian reported.
In both videos, the audience can be heard laughing and cheering during Urban Congo's performance.
Urban Congo was recognized by the Office of the Dean of Undergraduate Students last May, a Princeton spokesperson told BuzzFeed News.
In the official student organization directory, Urban Congo says it "provides an opportunity for spontaneous percussion experimentation in communal settings."
The group's application was approved by the Student Recognition Committee of the undergraduate student government in May 2013 and the student senate, and was thereby recognized by the Office of the Dean of Undergraduate Students, the Acting Director of the Office of Communications, Daniel Day, told BuzzFeed News in an email. He said that the group was not funded by the office.
Some of the members of the group were on the Princeton Swimming and Diving team, Day said, but added that the group wasn't officially affiliated with Princeton athletics.
Urban Congo's Facebook page has been deleted.
Several Princeton students and others took to social media to express outrage over the performances, calling them racially and culturally insensitive.
The group's president, Michael Hauss, apologized on Facebook "for the offense any of our actions may have caused."
His post reads:
In light of recent issues concerning Princeton Urban Congo, I wanted to make a statement on behalf of the group:
We want to apologize for the offense any of our actions may have caused. We are working with the university to encourage open dialogue on this issue, and are listening to your concerns.
We recognize that nothing we can say or do will reverse our actions or the insult they have caused, but want you to know that we are actively working to address this problem. We wanted to first make sure we took down any and all offensive media.
We informally express our sincerest apologies, and will release a formal statement within the next few days.
-Michael Hauss – Current President
Hauss informed the Office of the Dean of Undergraduate Students on Monday that Urban Congo will disband and its members want to apologize in person to those offended.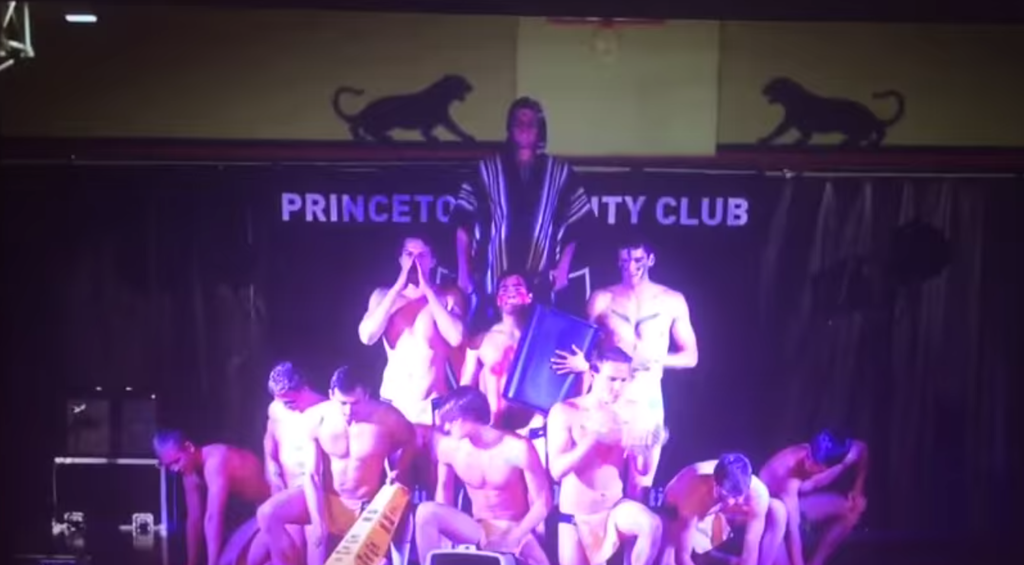 Hauss did not immediately respond to BuzzFeed News' request for further comment.
According to Day, the Princeton spokesman, Hauss told the office that the "members did not intend their performances to disrespect anyone or any group."
Day said that Hauss also said that "group members wish to apologize in person to those offended, and to listen to those students and learn from the experience."
Princeton said it will not take any action against the group's members.
Day told BuzzFeed News that university officials heard no objections to the group's previous performances and that complaints only surfaced after their Saturday night show.
However, Achille Tenkiang, a Princeton sophomore involved with the Black Mens Awareness Group and Black Leadership Coalition on campus, believes that the issue should not be put to rest "as it stems from a larger narrative of cultural insensitivity on our campus that alienates marginalized students."
In an email to BuzzFeed News, Tenkiang, an African student, said that he had never heard of the Urban Congo group before the videos surfaced and found it "hugely problematic" that it was a recognized student group on campus.
Tenkiang said he was in "total disbelief" while watching Urban Congo's performance which "seemed like a direct attack towards Congo (the country)." He said that one of his professors called the performance, "contemporary blackface."
"A group of men wearing loincloth, covered with "tribal markings" and shouting cacophonies is cultural appropriation at best," Tenkiang said. "Celebrating a culture and using it as a punchline are two totally different things."
While he acknowledged the group's apology to the African Students Association, Tenkiang felt that they shouldn't just apologize to African students; "viewing this as uniquely an African issue is problematic."
Tenkiang said that navigating Princeton's campus "can be nightmarish for students of color and other marginalized groups."
"I earnestly believe the show put on by Urban Congo stems from a continued tradition at our university to alienate marginalized students," he wrote. "Princeton can no longer use the ignorance of its students as an excuse."