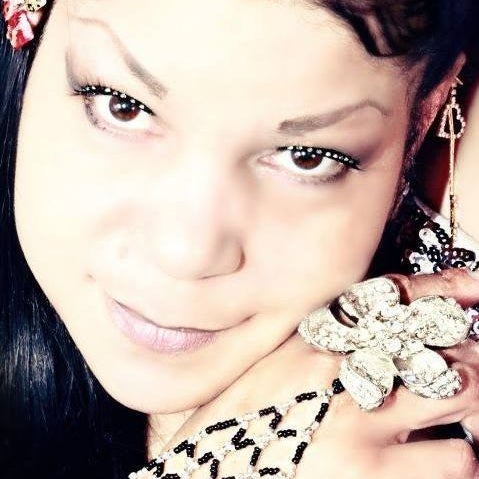 Prince's sister, Tyka Nelson, and Prince.
A district judge on Monday affirmed the appointment of a Minnesota-based financial corporation to oversee the settlement of Prince's multi-million dollar estate.
Carver County District Judge Kevin Eide confirmed Bremer Trust as special administrator for the estate after Prince's sister, Tyka Nelson, filed a petition last week saying that the iconic musician had no known will. She had also sought the appointment of an executor of the estate to protect "substantial assets" in the absence of a personal appointee.
Eide said the court had not yet determined that there was no will, but said that one hadn't been found yet.
An attorney for Bremer Trust told the court that the bank "continues to search" for a will.
Monday's 11-minute hearing was attended by Tyka Nelson, along with Prince's five other half-siblings who were on board with the appointment of Bremer Trust and agreed to have "regular" communication. The judge said that all known heirs of Prince were in agreement, except his half-brother John Nelson who was not present at the hearing.
"I do not know of the existence of a will," Tyka Nelson, 55, said in court documents.
Prince died on April 21 at the age of 57 at Paisley Park in Minnesota, where he lived, recorded music, and hosted parties.
"Immediate action and decisions need to be made to continue the ongoing management and supervision" of the late musician's business interests, Tyka Nelson said in her petition. The identities and addresses of Prince's heirs also need to be determined, according to the petition.
Nelson's attorneys refused to comment on the petition, citing "respect for Prince's family and attorney/client privilege."
Neil Meyer, a Minnesota attorney who specializes in estate planning, told BuzzFeed News that in the absence of a will, the state makes one.
"People who don't write wills, the state of Minnesota writes wills for them," Meyer said. "It's called the laws of intestate succession. It's not an unusual proceeding."
Prince was divorced from his first and second wives. His only child, with his first wife Mayte Garcia, died days after being born. His parents are also dead.
Nelson, a musician who has released several albums, is Prince's closest surviving biological sibling. She had battled with drug addiction and other issues before Prince helped her enter a rehab program in the 2000s.
Prince also has five living half-siblings — two from his mother, and three from his father.
Under Minnesota law, half-siblings are regarded the same as full siblings, so the estate will likely get divided equally among them all, Meyer said.
Prince's property is reportedly worth $27 million. While estimates vary, Celebrity Net Worth said the artist was worth $300 million.