Man Now Faces Death Penalty In Death Of UVA Student Hannah Graham
Prosecutors on Tuesday said new information warranted upgrading the charge against Jesse Matthew to capital murder in the 18-year-old's homicide and alleged abduction in September 2014.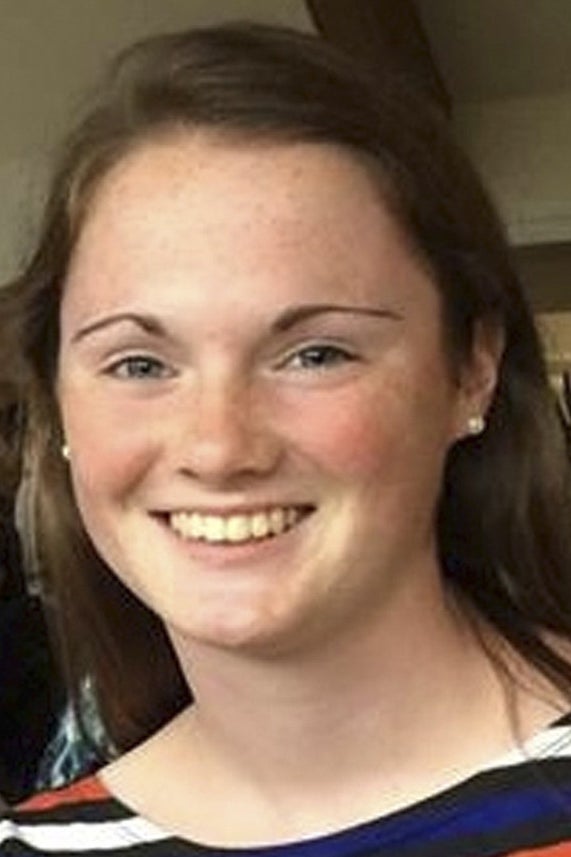 The man accused of abducting and killing University of Virginia freshman Hannah Graham is now eligible for the death penalty after prosecutors on Tuesday charged him with capital murder.
Citing conversations with Graham's family and other factors, Albemarle County Commonwealth's Attorney Denise Lunsford initially declined to charge 33-year-old Jesse Matthew with capital murder, instead charging him with first-degree murder and abduction with intent to defile.
But on Tuesday, she said her office had received additional information that, while not changing the basic facts of the case, warranted the upgraded charge. She did not immediately elaborate on what the information was.
Matthew was indicted in February on first-degree murder, abduction, and two counts of reckless driving in connection with Graham's death and disappearance.
Graham's remains were found in a rural area about 12 miles from UVA in October 2014 — about a month after she went missing.
The 18-year-old disappeared on Sept. 13 after an off-campus party with friends. She was seen on surveillance tape walking with a man, later identified as Matthew, a hospital worker, who was arrested on suspicion of kidnapping Graham.
Officials said Matthew was also forensically linked to the 2009 disappearance and death of Virginia Tech student Morgan Harrington, but he does not face charges in that case.
Harrington went missing after a UVA rock concert; her remains were found less than 6 miles from Graham's. Lunsford said in February that Harrington's family had been informed of Matthew's indictments in the Graham case.
In November 2014, Matthew pleaded not guilty to charges of abduction, sexual assault, and the attempted murder of a 26-year-old woman in Fairfax County, Virginia, in an unrelated 2005 case.