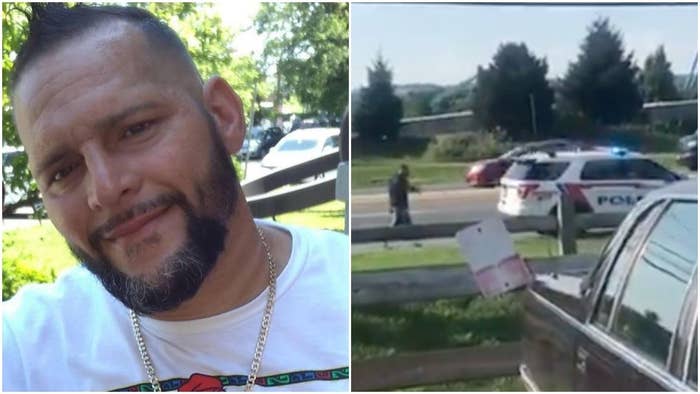 A police officer in Allentown, Pennsylvania, was charged with voluntary manslaughter Tuesday for the fatal shooting of a 44-year-old unarmed man.
South Whitehall Township Police Officer Jonathan Roselle shot at Joseph Santos five times during an encounter on July 28 in response to reports that a man was interfering with traffic. The shooting was captured on video by a witness and widely shared on social media, prompting local civil rights groups to rally in Santos' memory and call for an end to police brutality.
Roselle, 33, graduated from the the Allentown Police Academy in December 2017 and underwent 13 weeks of field training, authorities said. However, he been on patrol by himself for less than five months prior to the shooting.
"This was the action of a relatively inexperienced officer," Lehigh County District Attorney Jim Martin said a news conference Tuesday.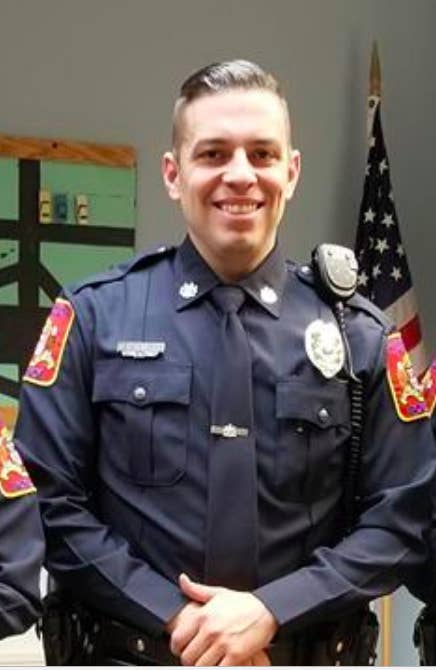 Martin dismissed allegations that Santos' death was caused by police brutality or racism.
"Officer Roselle killed under the unreasonable mistaken belief that he was justified in doing so," Martin said.

Roselle has not yet been terminated from the police department and continues to be on administrative leave, pending an ongoing personnel process, South Whitehall Police Chief Glen Dorney said Tuesday.
On July 28, Santos, a New Jersey native of Puerto Rican descent, suddenly went missing after a birthday celebration in a park with his fiancé, Juliana Valenzuela, her son Daniel, and other relatives.

Valenzuela became increasingly worried about Santos' disappearance and filed a missing persons report with park security, the Morning Call reported.

It wasn't until the next day when a coworker sent her the eyewitness video of the shooting that Valenzuela realized Santos had been killed the previous evening.
Roselle was in his marked police car that evening when a woman pulled up next to him and in a "hysterical or frantic manner" told him about a man who had tried to enter her car while she was driving, Martin said, recounting the details of the shooting on Tuesday.
Roselle then turned his car around and encountered Santos, who was bleeding. Santos then banged on the police cruiser's windows and windshield, and mounted the hood of the vehicle, Martin said.
Roselle radioed for help, indicating that Santos might have mental issues and that he would wait for backup to arrive.
Roselle — who was inside his car with his gun unholstered — issued "repeated verbal commands" to Santos to get away from his police vehicle, Martin said.
Santos walked less than 100 feet away from the car, but reversed course, and began walking back to the police vehicle, Martin added.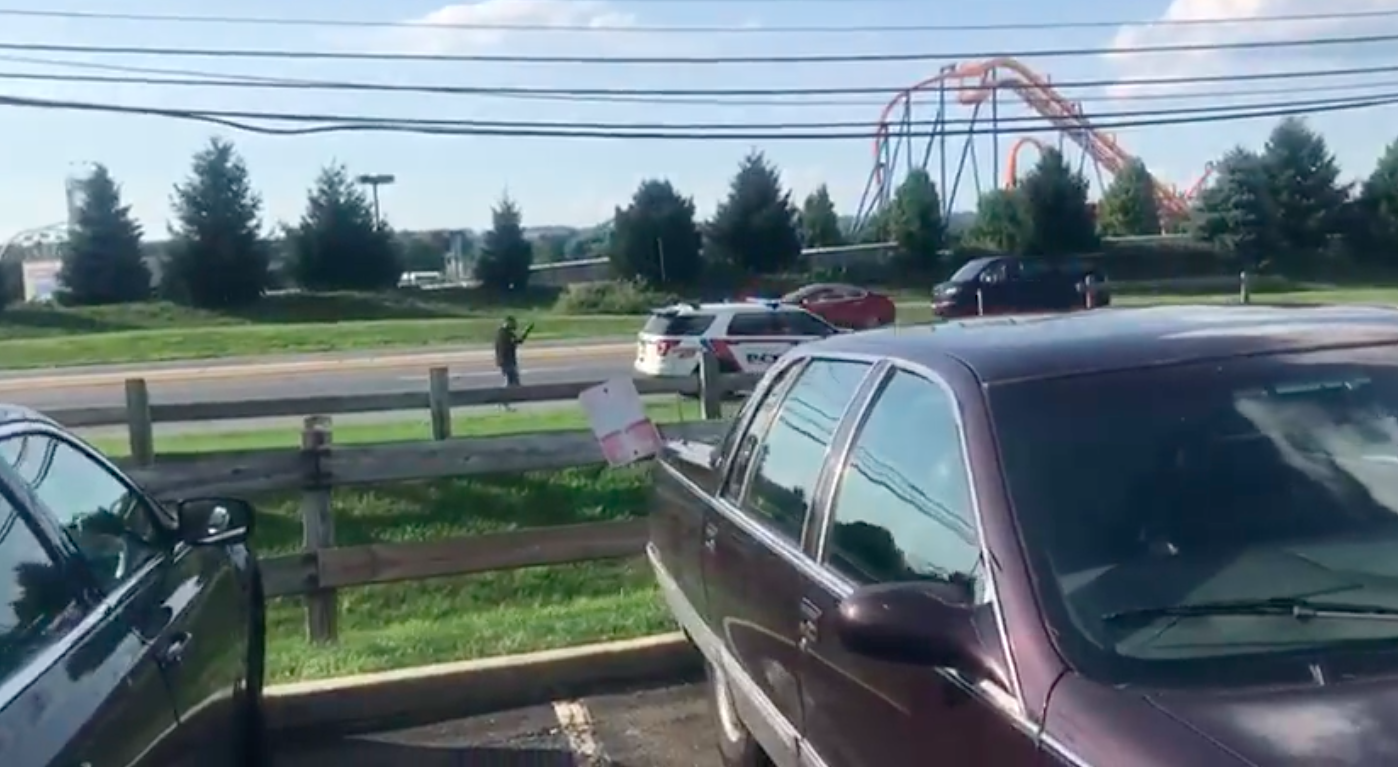 Roselle then got out of the car with his gun pointed at Santos and issued repeated verbal commands for him to get on the ground. However, Martin said Santos did not comply and continued to walk toward the officer.
Roselle then discharged his weapon five times, striking Santos, who fell to the ground.
Responding emergency crews performed CPR on Santos and transported him to the hospital where he was pronounced dead. The county coroner determined that the cause of death was multiple gunshot wounds.
Martin said that Santos clearly showed "somewhat bizarre behavior" by which Roselle could have "subjectively" felt that he might have been in danger. However, when Santos approached Roselle's vehicle, he was "walking, not running or rushing" and he did not have anything visible in his hand, Martin said.
"He was clearly not armed with any type of weapon," the prosecutor said, adding that even though Santos failed to comply with Roselle's demands, there was no evidence to show that the officer was in any imminent danger of bodily harm or death.
"[Santos] was not attempting to escape," Martin said. "He had no weapon."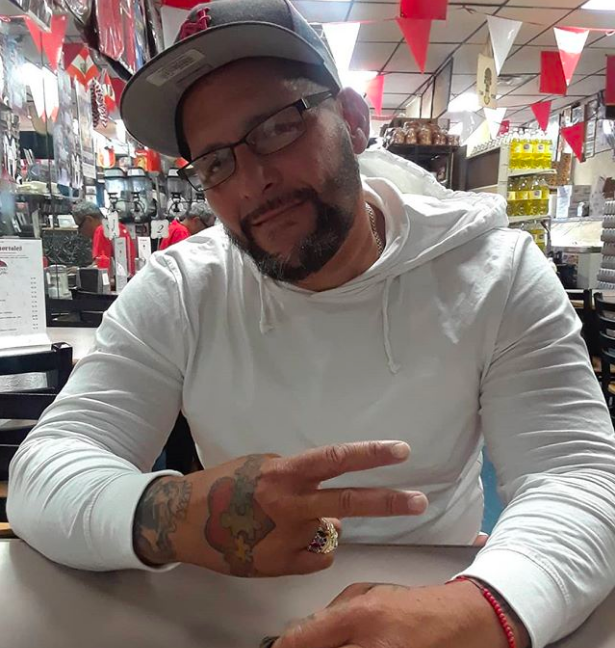 After the shooting, Roselle told the first responding officer that he thought he had "fucked up" and that he didn't know what to do because Santos kept coming at him, Martin said.
Rosselle also told a supervising officer that he thought he had "fucked up," Martin added.
Apart from his gun, Roselle was armed with an expandable baton, pepper spray, and a taser, all of which were functional, Martin said, adding that the officer also had the option to "engage Santos physically."
"He did not have to discharge his weapon," Martin said.
After Santos' death, activist groups, including the NAACP and Make the Road Pennsylvania, organized a vigil and protests to call for an end to police brutality while alleging systemic racism within the police force.
After the charges were announced, activists and Santos' family commended the district attorney's decision, but said they wanted to see a conviction.
"We welcome the DA's announcement of charge for officer, but know charges don't always lead to conviction," the director of Make the Road Pennsylvania, Adanjesús Marín, said at a news conference.
Arlene Figueroa, Santos' ex-wife, noted after the charges were announced that their little girl "doesn't have her father."
"That officer took him from us," she said.

Roselle, who served in the US Army and is a major in the National Guard, faces up to 20 years in prison if he's eventually convicted. He turned himself into authorities on Tuesday.