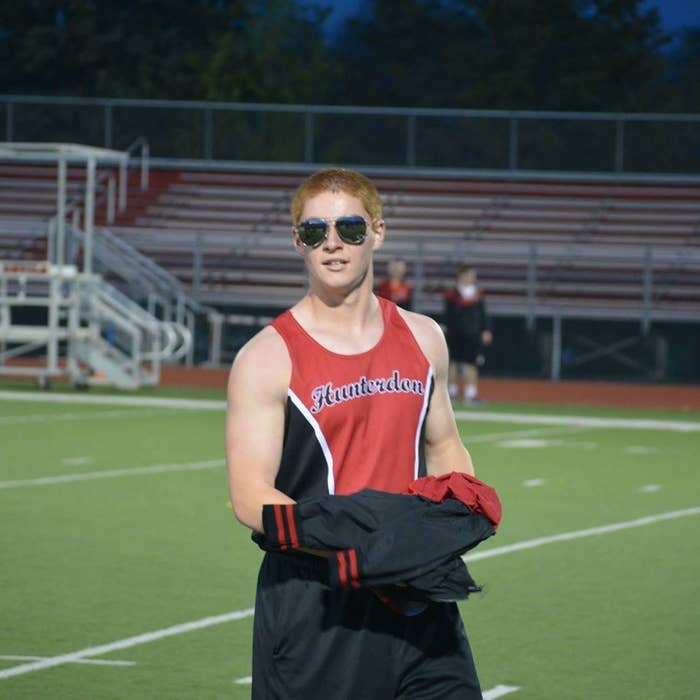 A group of Penn State fraternity brothers once again got a reprieve in court for their roles in the death of a 19-year-old sophomore following an alcohol-fueled pledging event last year.
A district judge in Pennsylvania on Wednesday dismissed charges of involuntary manslaughter, the most serious among the charges that 11 brothers of the Beta Theta Pi fraternity faced in connection to Timothy Piazza's death last February, PennLive.com reported.
During tense preliminary hearing proceedings last year, Judge Allen Sinclair had dismissed the most serious charges of aggravated assault and involuntary manslaughter against eight fraternity members, while allowing lesser charges, including reckless endangerment, hazing, tampering with evidence, and furnishing alcohol to minors, to go forward.
Then–Center County district attorney Stacy Parks Miller refiled several charges against the brothers and asked for a new judge to hear the case, saying Sinclair made an "error of law" in his judgement.
Her request for a new judge was denied, and Pennsylvania Attorney General Josh Shapiro took over the case this year, refiling the involuntary manslaughter charges against five of the members, a new charge of conspiracy to commit hazing against all of the 11 defendants, as well as a slew of lesser charges, PennLive.com reported.
After preliminary hearing proceedings over three days, Sinclair allowed fewer than 20 of the more than 300 refiled charges to stand, the Inquirer reported.
In a statement provided to BuzzFeed News, Shapiro said he was "disappointed" by Sinclair's decision and that the office was "assessing our legal options."
"My office is committed to seeking justice for Timothy Piazza and his family and holding responsible individuals accountable for their actions, consistent with the law and the evidence in this case," Shapiro said.
Piazza died the morning after Beta Theta Pi's pledging ceremony where he suffered a series of falls after being made to consume a "life-threatening amount of alcohol" during a hazing event called the "gauntlet," in which fraternity brothers made pledges have four to five drinks within a few minutes at a series of drinking stations. The fraternity chapter and 18 of its brothers originally faced more than 850 charges in connection with his death.

Last year, prosecutors had argued that each of the brothers had a role to play in Piazza's death by plying him with alcohol at the gauntlet and by waiting 12 hours to call for medical help after he first fell down a flight of stairs.
Prosecutors also accused the brothers of covering up their role in his death by deleting their online exchanges and clearing evidence of alcohol consumption at the fraternity house.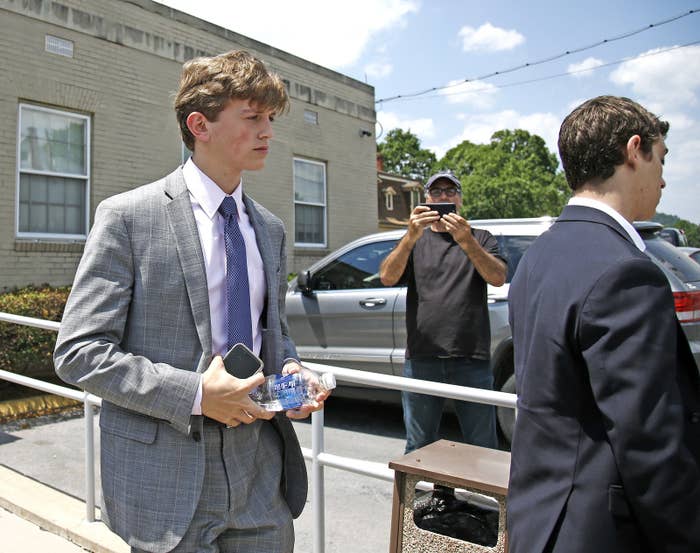 During the most recent preliminary hearing, the attorney general's team played newly recovered basement video showing the defendants giving alcohol to Piazza. Prosecutors argued that the brothers then had a legal duty of care to call for medical help because of their actions to get Piazza drunk.
As in last year's hearings, attorneys for the fraternity members argued that their clients were unlikely to understand the severity of Piazza's injuries and sought to minimize their roles in his death.
Piazza's death caught the nation's attention and highlighted the dangers of hazing in Greek life. Several universities have since banned Greek organizations on campus following a spate of fraternity deaths across the US.
In November, a 20-year-old sophomore at Texas State University was found dead at an off-campus fraternity event. And a 20-year-old Pi Kappa Phi pledge died at an off-campus fraternity event at Florida State University.

In October, 10 members of the Phi Delta Theta fraternity were arrested in connection with the alcohol-fueled hazing death of an 18-year-old Louisiana State University student at a pledging event.