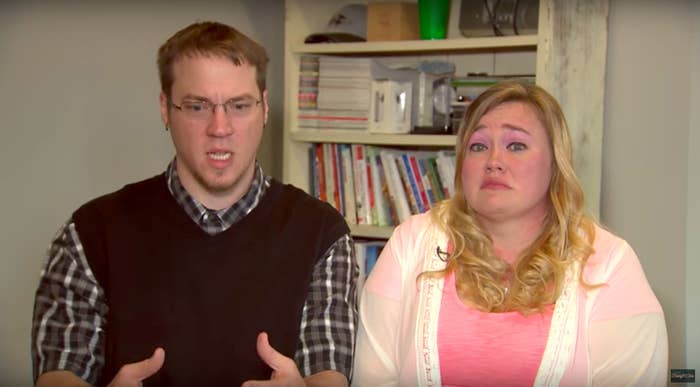 The Maryland couple behind the viral YouTube "prank" channel DaddyOFive were sentenced to five years of probation on charges of child neglect on Monday.

Michael and Heather Martin had been charged with two counts each of child neglect after their "kids prank" videos sparked outrage and allegations of child abuse.

Some of the videos depicted the Martins yelling at their children until they cried, screaming obscenities at their children, and — in one instance — shoving a child who then got a bloody nose.

According to a negotiated plea agreement between the couple's defense attorney and the Frederick County State's Attorney, the Martins entered Alford pleas — a special kind of guilty plea that means that while they are not necessarily admitting what they did was legally wrong, they agreed that the state has enough evidence to prove guilt going forward.

The Frederick County Sheriff's Office and Child Protective Services began investigating the Martins after several citizen complaints about the couple's YouTube videos that appeared to show their children in emotional distress.

After the Martins and their five children underwent psychological evaluations, it was found that two of the children, 10-year-old Cody and 11-year-old Emma, suffered "mental injury" as a result of the videos, Frederick County Assistant State's Attorney Lindy Angel told BuzzFeed News on Monday.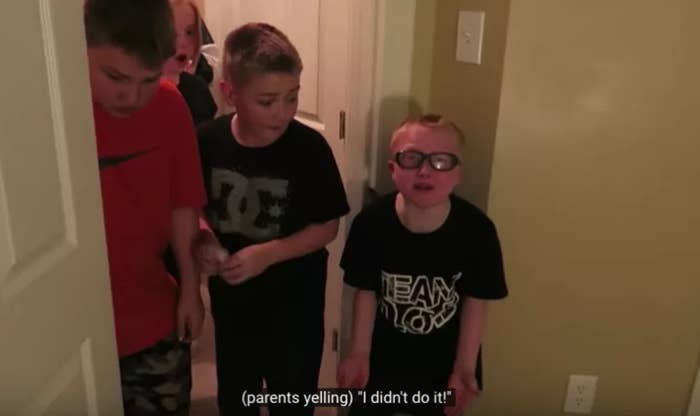 In May, the couple lost custody of Cody and Emma, who are Michael Martin's biological children and Heather Martin's stepchildren.

Under the terms of their probation, the Martins are not allowed to have contact with Cody and Emma, unless dictated by a judge in their ongoing custody case. They are also not allowed to post videos featuring Cody and Emma on social media.

Cody, the youngest child in the family, was a frequent target of his parents' recorded pranks and appeared to be the most resistant to them, according to popular YouTube commentator Philip DeFranco, who was among the first to suggest that DaddyOFive's videos amounted to possible child abuse.

In a now-deleted video, Cody was seen crying hysterically after Heather Martin falsely accused him of pouring ink on his bedroom carpet, called him a liar, and hurled obscenities at the 10-year-old.

In another video, Cody got a bloody nose after Michael Martin shoved him into a bookcase.

The three other children, who are Heather Martin's biological sons, were not subjects of the criminal case as the psychological evaluations found that they did not suffer from "mental injury" associated with the videos, Angel said.


Angel said that while she first thought the videos were "horrendous," she believed the sentence was in "the best interest of the children."

She said that the couple's psychological evaluations indicated they had "an extreme lapse in judgment," but that there was "no intention to injure the children."

"It was insensitive, cruel, bad decision-making," Angel said. "But there was no real intention behind it."

She said that since the allegations came to light, the Martins had complied with authorities by taking counseling and refraining from making and posting videos.

"The Martins are taking this very seriously," Angel said, adding that the prosecution did not want the children to go through a trial.

She said the probation sentence "serves everyone's interest."

Stephen Tully, lawyer for the Martins, told BuzzFeed News they were "fully satisfied" with the outcome of the case as it was a negotiated agreement.
In terms of learning a lesson from this, he said the Martins were "concerned about what took place and what effect it had on the children that they did not foresee."

He said that while the couple had agreed not to post social media videos with Cody and Emma, it was a "possibility" that they would continue to post videos of themselves and their three other children. "Just not in the same fashion as before," Tully said.