The parents of Timothy Piazza, a 19-year-old Penn State sophomore who died from his injuries after a hazing ritual at the Beta Theta Pi fraternity, said Monday that his fraternity brothers "killed him."
video-cdn.buzzfeed.com
The family spoke to both CNN and NBC morning shows.
The Beta Theta Pi fraternity and 18 of its brothers face more than 850 charges — including involuntary manslaughter — for Piazza's death during a pledging ceremony in February.
Piazza died from his injuries two days after he was forced to consume "a life-threatening amount of alcohol" and fell down repeatedly during the fraternity's hazing ritual, according to grand jury findings.
None of the brothers called for medical help for 12 hours after Piazza first fell — and attempted to cover up their role in his death by deleting their online exchanges, prosecutors said.
Piazza's father, Jim Piazza, said Monday that the fraternity brothers "killed" his son.
"They killed him," Jim Piazza told CNN. "They fed him lethal doses of alcohol and they killed him. And then they treated him like roadkill, like a rag doll. In my mind it was murder...they let him die a very slow death."
After Piazza fell down several times and drifted in and out of consciousness through the night, the brothers allegedly dumped water on his face, slapped his face multiple times, struck him on his bruised abdomen, and attached a backpack to him presumably to prevent him from rolling over.
"Nobody should consume that much alcohol,'' his mother, Evelyn Piazza, told NBC News' Today. "That's torture."
Jim Piazza said that the fraternity brothers knew his son was dying and even when they knew death was "imminent" the next morning they waited 42 minutes to call for help, according to surveillance footage cited in the grand jury findings.
"They told people to clean up, cover up the evidence, get rid of it," Jim Piazza said. "This wasn't boys being boys. This was criminal activity."
A fraternity member told police that they were concerned about calling 911 after Piazza's fall because they were "fearful the police would discover indications of hazing as well as minors under the influence of alcohol in their house."
Jim Piazza toldNBC News' Today that he asked the doctor if the outcome would have been different had Tim been brought to the hospital earlier. "The doctor said, 'Yeah."
"When I walked into the [hospital] room, he looked like he got hit by a car," Mike Piazza, Tim's brother, told CNN.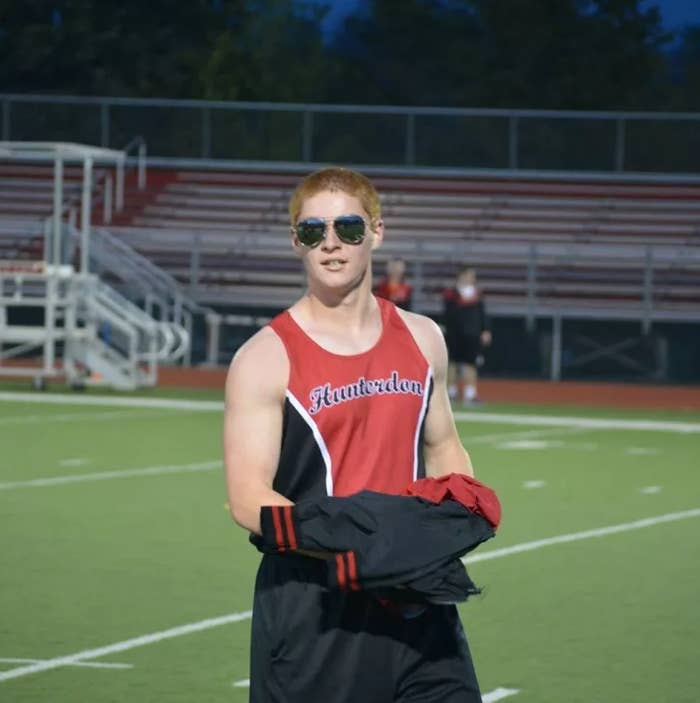 Tim Piazza's family said that no one from the fraternity or from Penn State came to their son's wake or funeral. Jim Piazza said the the university has been "fairly silent" about the incident. "I feel like they're covering their butt," he said.