Over 40 International Correspondents Demand The Release Of Journalists In Egypt
They sent a letter that asked for the release of three Al Jazeera America journalists who may face charges of belonging to a terrorist organization.
More than 40 international correspondents and editors from over 30 media organizations including the New York Times, the Guardian, BBC, BuzzFeed and Le Monde, signed a statement demanding the release of journalists detained in Egypt.
The letter specifically called for the release of three Al Jazeera journalists, Peter Greste, Mohamed Fadel Fahmy and Baher Mohamed, who have been arbitrarily imprisoned in Egypt since Dec. 29, 2013.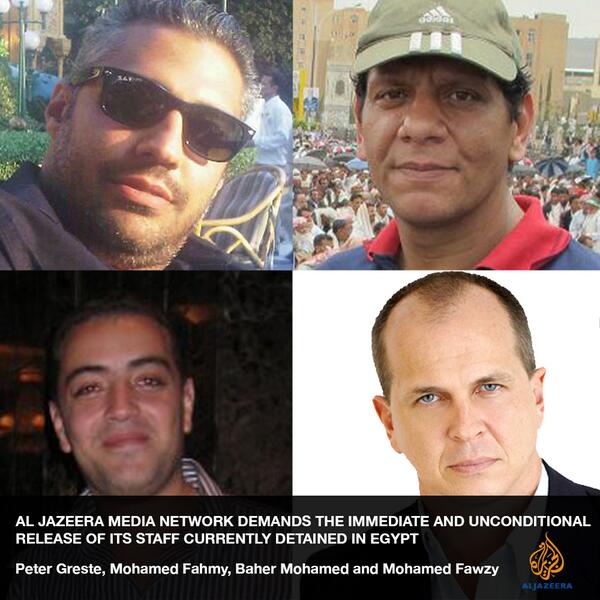 The letter expresses concern that the three "well respected journalists" could face charges of "belonging to a terrorist organization and spreading false news that could endanger national security."

The journalists also pointed out the impact of these arrests on the country's record of press freedom. Egypt was included in the top 10 list of worst jailers of journalists in 2013, according to a report by The Committee To Protect Journalists (CPJ).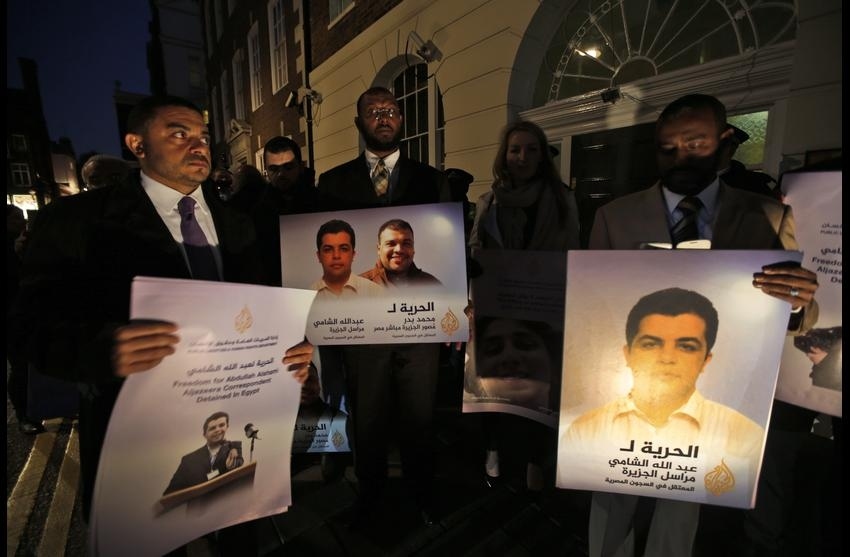 One of the detained journalists, Mohamed Fahmy, is being held in "a windowless room in Cairo's notorious Scorpion Prison" according to a CPJ letter written to the Egyptian president demanding the release of journalists.
Fahmy reportedly has a preexisting shoulder injury which was "exacerbated by his incarceration, but he has been refused medical assistance," CPJ stated in its letter.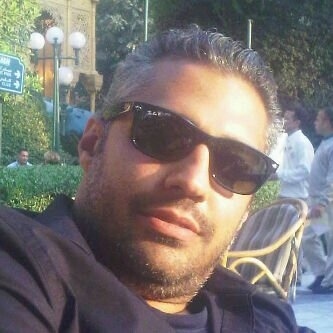 According to CPJ, at least 5 journalists have been killed in Egypt, and as many as 45 assaulted since July 2013.

Read the journalists' petition to release Al Jazeera's journalists here.
Read CPJ's letter demanding the release of all imprisoned journalists in Egypt here.