Oklahoma Court Refuses To Halt Execution Of Richard Glossip Amidst Claims He's Innocent
The Oklahoma Court of Criminal Appeals refused to grant a stay of execution for Glossip after considering "new evidence" of his innocence. Glossip claims he is innocent and has thousands of supporters, including Susan Sarandon and Richard Branson.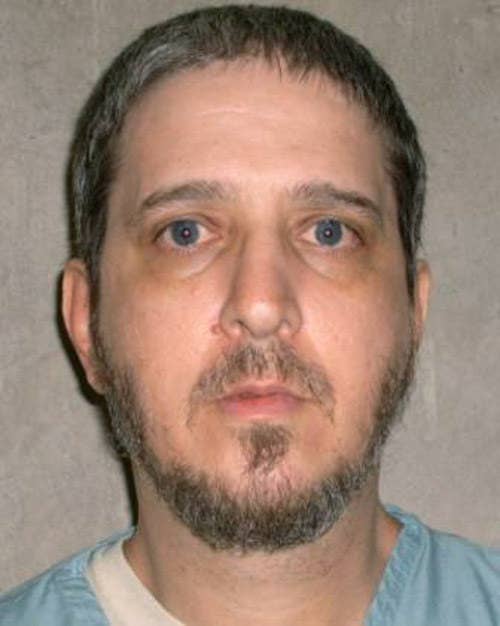 The Oklahoma Court of Criminal Appeals on Monday, Sept. 28, refused to grant a further stay of execution to Richard Glossip after reviewing "new evidence" that his lawyers claimed proved his innocence.
The court had granted Glossip a two-week reprieve on Sept. 16, hours before he was scheduled to be executed for masterminding the 1997 murder of his former boss.
His execution is set for Sept. 30.
In its ruling, the court said that Glossip's "new" evidence "merely expands on theories" that have been previously raised in his appeals and did not warrant an evidentiary hearing or a further stay of execution.
The court had granted the emergency stay of execution for two weeks to give "fair consideration" to the new evidence Glossip's lawyers have presented.
He was sentenced to death for the murder of Barry Van Treese, the owner of a motel at which he worked. Van Treese was found beaten to death with a baseball bat in a room of the Best Budget Inn in Oklahoma City.
Justin Sneed, a maintenance worker at the motel, confessed to killing Van Treese, but under police interrogation said that Glossip offered him money to carry out the murder.
In exchange for testifying against Glossip, Sneed is serving life in prison, while Glossip was sentenced to death for his role as the mastermind of the murder.
Glossip, 52, has maintained his innocence for more than 17 years on death row.
Thousands of people, led by actress Susan Sarandon and renowned anti-death penalty advocate Sister Helen Prejean, have signed petitions to stop Glossip from being executed.
The case has received more media attention than any of the other 20 executions in the United States this year.
Oklahoma Gov. Mary Fallin, who on Tuesday rejected Glossip's request for a 60-day stay of execution, responded to the court's decision saying, "My office will respect whatever decision the court makes."
In a statement, Attorney General Scott Pruitt said he was confident that the Court of Criminal Appeals "will conclude there is nothing worthy" in its review of the filings to overturn Glossip's guilty verdict.
"The family of Barry Van Treese has waited 18 agonizing years for justice to be realized for his brutal death," Pruitt said.
Oklahoma uses midazolam, a controversial drug that is at the center of problematic executions, as part of its three-drug lethal injection protocol. Unless the court intervenes, Glossip will be the first person to be executed since the significant Supreme Court decision in June which allowed the use of midazolam in executions.
His attorneys have argued that Glossip was convicted and sentenced based solely on Sneed's confession and testimony, both of which they say are unreliable. There was also no forensic or physical evidence tying Glossip to the murder.
His attorneys asked Fallin to grant a 60-day reprieve on the basis of "compelling new evidence of innocence." This included an expert's report which said that transcripts and tapes of Sneed's police interrogation showed the police used "personal and situational factors" to obtain false confessions from Sneed.
It also included an affidavit from a man who claimed to have overheard Sneed in prison saying that he intentionally set Glossip up. His attorneys said the evidence also points to how Sneed was a meth addict who frequently stole from cars and rooms at the motel in order to support his drug addiction.
Last year, Sneed's daughter wrote a letter to the Oklahoma Pardon and Parole Board requesting clemency for Glossip, stating that she "strongly believed is an innocent man sitting on death row" and that her father had talked to her about recanting his original testimony.
In her statement denying a temporary reprieve for Glossip, Gov. Fallin said the "new evidence" presented to her did not provide "credible evidence of Richard Glossip's innocence."
Describing Glossip's attorneys claims of having new evidece as "part of a larger publicity campaign opposing the death penalty," Fallin said she saw "no reason to cast doubt on the guilty verdict reached by the jury or to delay Glossip's sentence of death."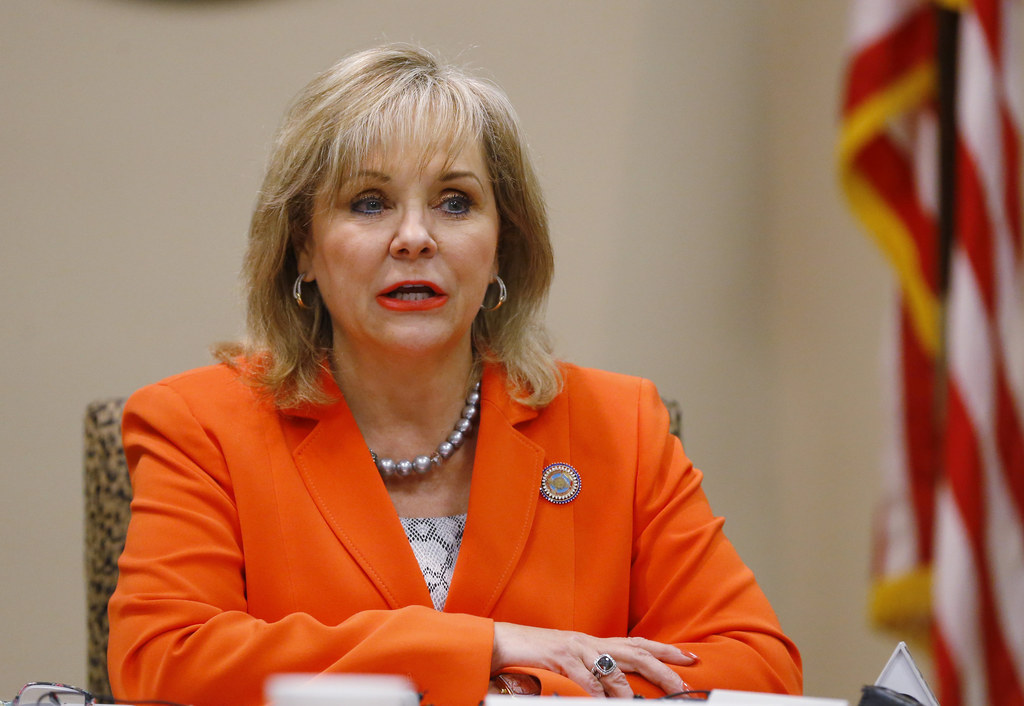 In 2001, a court granted Glossip a new trial because of ineffective counsel and noted there was no forensic evidence to implicate him in the crime and "no compelling evidence" to corroborate Sneed's testimony against him.
However, in the 2004 re-trial, Glossip was again convicted and sentenced to death.
The Supreme Court postponed Glossip's execution, originally scheduled for Jan. 29, until a legal challenge — brought by Glossip and other death row inmates — against Oklahoma's use of a controversial lethal injection drug was resolved.
In June, the Supreme Court ruled that the drug — midazolam — could be used in executions, allowing Oklahoma to reschedule Glossip's execution for Sept. 16.
In August, the Supreme Court rejected Glossip's request for a new hearing in the case concerning the lethal injection drug.
Glossip's case has received widespread attention primarily due to the support of several high-profile advocates against the death penalty.
On an Aug 31. episode of Dr. Phil — dedicated almost entirely to Glossip's case — a visibly emotional Susan Sarandon publicly appealed to Fallin to stop his execution.
"I believe the evidence shows Richard deserves a chance for this information to finally be heard by people," the actress said.
Sister Helen Prejean, whom Sarandon portrayed in Dead Man Walking, told BuzzFeed News that she was Glossip's "spiritual adviser" and was "personally summoned by him."
"This guy is so innocent," Prejean said.
Nearly 300,000 people have signed petitions asking Fallin to stop the execution.
Among his other supporters are British billionaire Richard Branson, as well as Oklahoma Sen. Tom Coburn and the Innocence Project's Barry Scheck, who wrote a letter to Fallin asking her not to make "a deadly mistake."
Read the court order granting a stay of execution here.
Download PDF