President Obama and Cuban President Raul Castro delivered statements to the press Monday, during Obama's historic three-day visit to Cuba.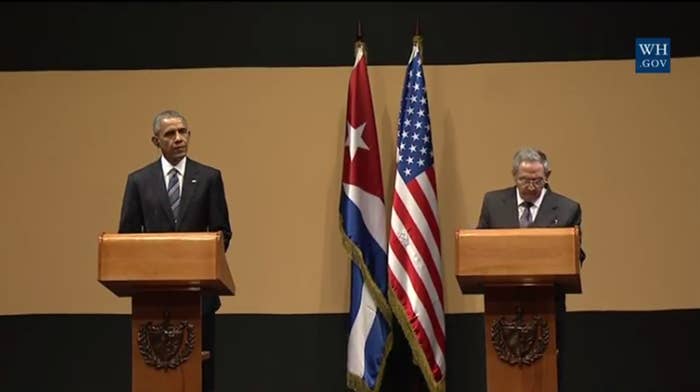 Things got a little awkward when the two presidents discussed human rights and democracy, with Obama calling Cuba's record a "powerful irritant" in the relationship between the two nations.
Castro also appeared irritable when asked by a reporter about Cuban political prisoners, and responded, "What political prisoners? Give me names. After this meeting, you can give me a list of political prisoners and they will be released."
But nothing, NOTHING prepared us for this awkward handshake which is likely to go down as the most awkward handshake in history.
This is not a bilateral handshake. It's not even a lateral handshake.
It is a wrist violation.