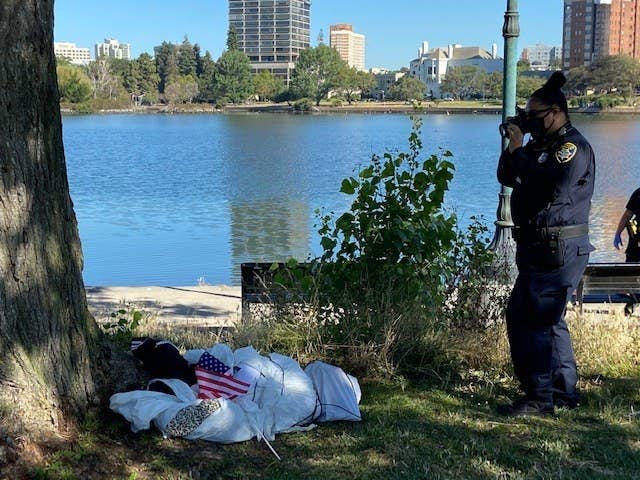 A human effigy was found hanging from a tree in Oakland, California, on Thursday morning — one day after nooses were discovered hanging from other vegetation nearby.
Oakland police said in a statement provided to BuzzFeed News that a community member called authorities around 8:20 a.m. local time to report a "fake body hanging from a noose" that they had removed from a tree next to Lake Merritt.

Officer Johnna Watson, a police public information officer, said they found "material stuffed in the shape of a human body with a rope tied around the torso and neck, laying on the ground next to a tree with an American flag lying next to it."
The incident comes one day after Oakland authorities announced they had discovered nooses at the same lake.
Marcia Quiñones, a 48-year-old Oakland resident, was on her daily morning walk at Lake Merritt a little before 9 a.m. on Thursday when she came across officers inspecting the effigy.
Quiñones, a Latina resident of the area for more than 20 years, told BuzzFeed News she interpreted the effigy and nooses as a "message" to the neighborhood's Black and brown community.
"It seems like it's not a coincidence that on the heels of the murders of George Floyd and others ... we see symbols like this," she said.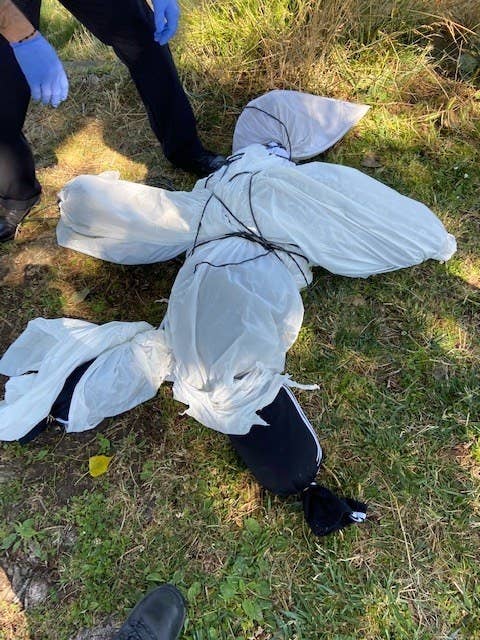 Oakland police also said they were aware of the symbolism of a noose hanging from a tree, which has long been used to intimidate the Black community by evoking lynchings.
"The Oakland Police Department and the City of Oakland understand the historical and harmful associations of ropes, nooses, and effigies attached to trees, limbs, or other objects that are often associated with hate crimes and racial violence," said Watson. "We recognize that especially at this time, any symbolic messages such as these incidents frighten and harm our communities."
Oakland Mayor Libby Schaaf said Wednesday that the Oakland Police Department had turned over approximately five nooses as evidence to the FBI. Addressing reports that the nooses were exercise ropes, Schaff said, "We have to start with the assumption that these are hate crimes. These symbols are symbols of racial violence."
Oakland police and the FBI are investigating both incidents, which have been classified as hate crimes.
"The Oakland Police Department wants to affirmatively state that our city will not tolerate any hate crime against a member or group within our community," said Watson.
Quiñones said she was disturbed by seeing the effigy on her morning walk.
"Someone had taken the time to create the appearance of a human body," she said.
"If it's not a message that's instilling fear and hate, then it's definitely a sign of somebody's woeful ignorance about the history of our folks," she said. "Both can be equally deadly."