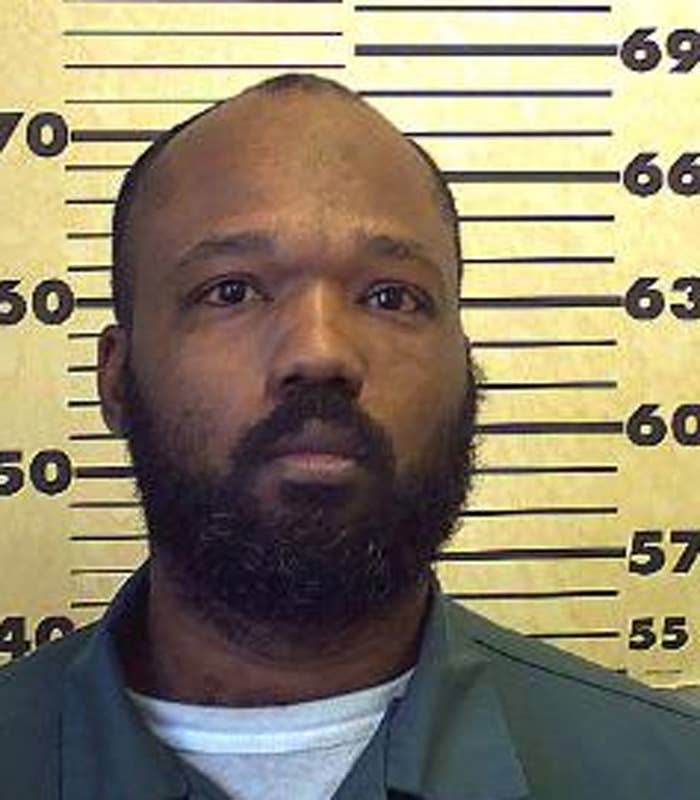 In 2013, Bradley Ballard, a paranoid schizophrenic Rikers Island inmate with diabetes, was found lying naked in his jail cell nearly seven days after he was locked up alone without medical supervision or care. He was covered in urine and feces with a piece of cloth tied around his severely infected genitals.
Hours later, he died after suffering three heart attacks in a hospital. His death was ruled a homicide by the medical examiner.
A report by the New York State Commission of Corrections, first reported by the Associated Press and obtained by BuzzFeed News, has called for the Department of Justice to launch a criminal investigation into Ballard's death. The DOJ told BuzzFeed News that it is reviewing the report.
The commission's review said that Ballard's treatment by Rikers Island officials was "so incompetent and inadequate as to shock the conscience."
The report implicated New York City and its medical provider Corizon Health in Ballard's death, saying their lapses violated state law.
From the report:
The medical and mental health care provided to Ballard by NYC contracted medical provider, Corizon Inc. during Ballard's course of incarceration, was so incompetent and inadequate as to shock the conscience as was his care, custody and safekeeping by NYC DOC uniformed staff, lapses that violated NYS Correction Law and were directly implicated in his death.

Had Ballard received adequate and appropriate medical and Rental health care and supervision and intervention when he became critically ill, his death would have been prevented.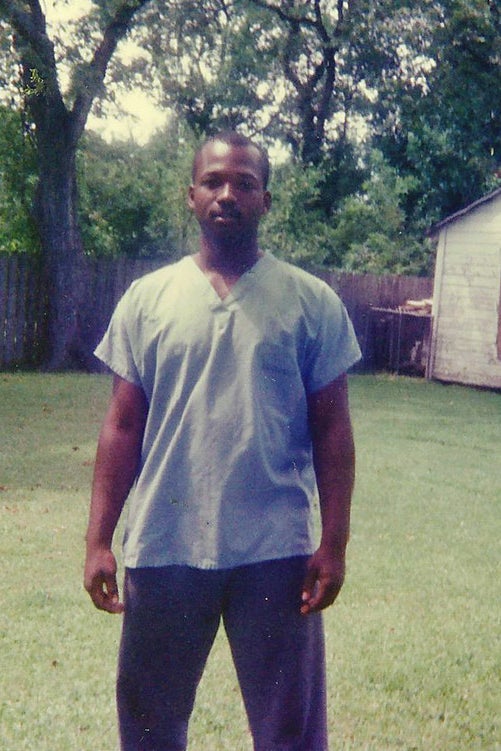 "Every day I'm thinking about him," Ballard's mother, Beverly Ann Griffin, told the Associated Press. "I'm so angry with what they did to him."
Griffin filed a wrongful death lawsuit against New York City in September 2014 saying her son was denied medication and neglected by prison officials and medical staff.
According to the report, Ballard was locked in his cell for six days and eight hours prior to his death for making a lewd gesture at a jail guard. He was denied access to his life-supporting prescribed medications, medical care, showers and exercise periods and running water for his cell.
Health workers visited Ballard only twice — for a minute — during this time. The correctional officers, supervisors and Corizon clinicians showed "deliberate indifference" to Ballard's medical needs, the report stated.
At least three high-ranking jail officials passed by his cell without calling for medical supervision. One official, Turhan Gumusdere, who was was seen on video outside Ballard's cell, is now the warden of the facility, the AP reported.
Nearly seven days after his cell was opened, Ballard told a doctor, "I need help." He was so weak he had to be lifted in a blanket and placed on the gurney. He died hours later at the hospital.
"When you took my son away from me, part of me died too," Griffin, 61, said at the news conference after filing her lawsuit. "I will never be the same again."
A spokesperson for Corizon, which provides health care for the city's jails, told the AP that Ballard's death was being internally investigated. An investigation by state prosecutors is ongoing.
The report recommended the U.S. Department of Justice open a criminal investigation into Ballard's death and called for a probe into Rikers Island as well as Corizon.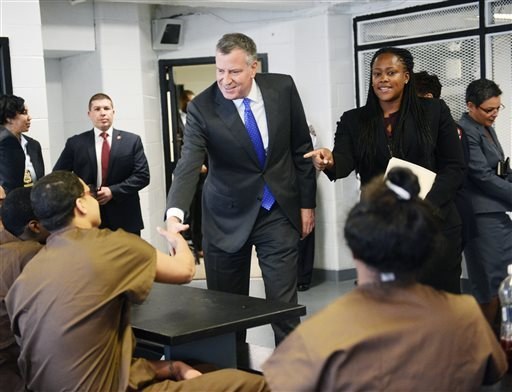 Last month, a Rikers Island prison guard was arrested in connection with the 2014 death of another mentally ill inmate. Five months after Ballard's death, Jerome Murdough, 56, died of hyperthermia after he was left unsupervised in his overheated 101-degree cell. A city official told the AP that Murdough "basically baked to death."
Mentally ill prisoners made up 38% of the city's jail population in 2014 compared with 29% in 2010. Of these, 7% had serious mental illnesses, including schizophrenia and bipolar disorder.
In December 2014, Mayor Bill de Blasio launched a $130 million plan to reduce the number of inmates with behavioral and mental health issues.
One of the task force's strategies included therapeutic treatment of mentally ill inmates through better officer and inmate safety, reducing solitary confinement and creating special units to provide care to inmates with mental health issues.