The video was shot by Joya Cummings, one of the passengers sitting directly behind the man, David Dao.
Dao told WLKY that "everything" was injured following the incident, in which his face was bloodied during his forced removal from the aircraft Sunday evening.
Dao was on a flight from Chicago to Louisville when he and his wife were told they would need to give up their seats to make room for United staff who needed to board the flight to Kentucky.
The new video was posted to Facebook on Tuesday night by Cummings' friend and shows what happened before security officials dragged Dao down the aisle after he refused to give up his seat.
The video shows Dao telling the officials, "I won't go. I'm a physician, have to work tomorrow. Eight o'clock."
He is also seen talking on the phone to someone during the confrontation.
In the video, Dao is also heard threatening to file a lawsuit against United if he is forced to get off the flight.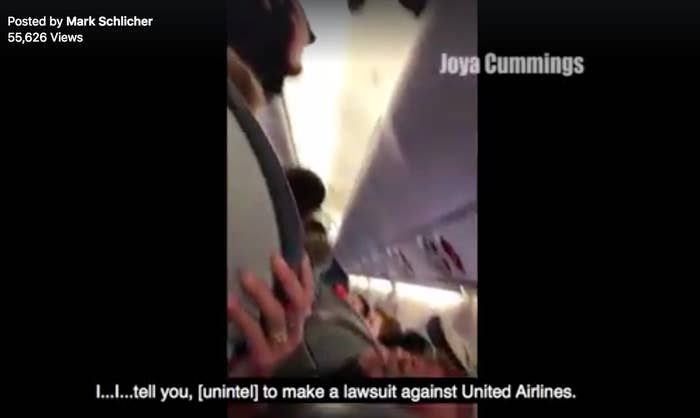 Dao's attorneys filed a petition with the Cook County Circuit Court Wednesday requesting to preserve all potential evidence from the flight, including surveillance video recordings showing passengers boarding the plane. The attorneys also want United's protocol for the removal of passengers, as well as the personnel files of the officers from the Chicago Department of Aviation who removed Dao from the plane.
A spokeswoman for Dao's attorneys told BuzzFeed News it was "premature" to discuss anything about a potential lawsuit, but added that his lawyers would talk about the case during a news conference scheduled for Thursday morning.
In the video, security officials appear to warn Dao that they will have to drag him off the flight, to which he replies: "Well, you can then drag me...I'm not going. I'm staying right there."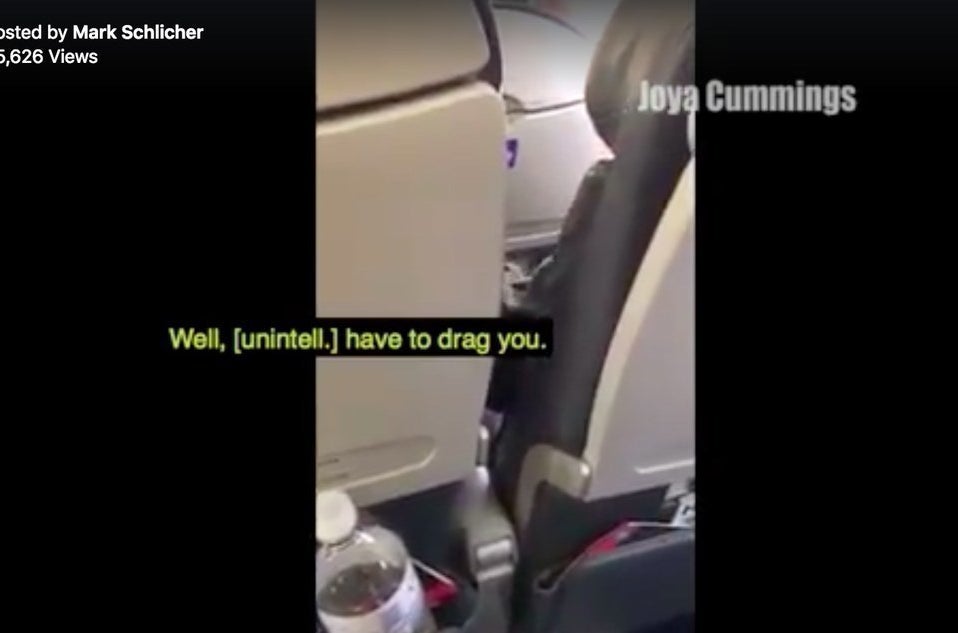 Dao can be heard telling someone, "They're trying to use force."
He also tells the officials that he'd "rather go to jail" than leave the plane.
He is later heard yelling, "I have to go home."
In a Facebook post on Tuesday, Cummings, the passenger who shot the video, wrote that Dao "was no more 'irate or belligerent' than any weary passenger after a long day of travel would be," referring to how police and United's CEO described Dao's behavior.
Cummings said Dao "just wanted go home, had to work the next day and did not feel it was right to have to give up his seat, a seat he was already sitting in upon the plane."
She said the airline was unable to get him home until after 2 p.m. the next day.
Cummings added that she became concerned for her and her toddler's safety after police were called aboard to remove Dao.
"I was worried about what a physical altercation would entail with us sitting directly behind him and if the officers were armed in a tiny, confined space," she said.
Cummings also called media reports on Dao's "troubled past" as a Kentucky doctor a "character assassination" to "excuse the airline's treatment of him."
On Monday night, Cummings said he got a call from a United representative who offered an apology and a full refund for her tickets.
"This is a small gesture for the horror that everyone experienced on that plane and what the world is experiencing now at this injustice," she wrote.