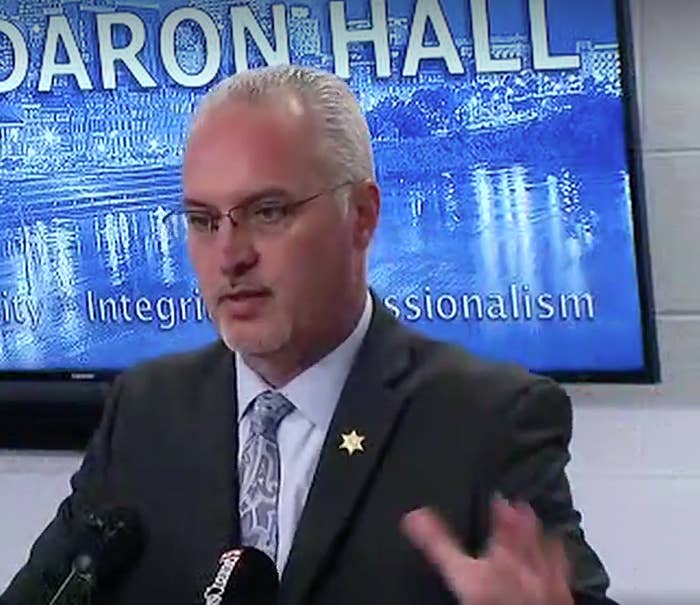 Davidson County Sheriff Daron Hall expressed frustration about the number of guns and the criminal justice system's handling of people with mental illnesses while talking about the man accused of murdering four people and injuring several others at a Waffle House in Antioch, Tennessee, on Sunday.
Travis Reinking, 29, was booked on murder charges Monday night and is being held at the Maximum Correctional Center in South Nashville. A Nashville judge on Tuesday issued an order revoking his $2 million bond.
Reinking is being housed alone in the facility while he is under a 72-hour medical observation, Hall said during a press conference Tuesday, which suggested that the suspect was under suicide watch.
Hall said Reinking would be monitored every 15 minutes by medical staff and corrections officers.
Reinking was "alert and compliant" and cooperating with medical and mental health staff, according to Hall.
He described the suspect as having a "decent" demeanor and being "fairly normal."
"We've had zero problems with him," Hall said.
Given the nature of the case, Hall suggested Reinking is at a higher risk of harming himself. During the 72-hour medical observation period, he will only be clothed in an anti-suicide smock, Hall said.
The sheriff then expressed his frustration with the criminal justice system, saying, "It cannot solve the mental health problem."
He said that the deadly Waffle House shooting was "evidence that we have too many guns and too many mentally ill people."
"When mental illness and access to guns collide, we often see tragedy unfold," he later said in a tweet.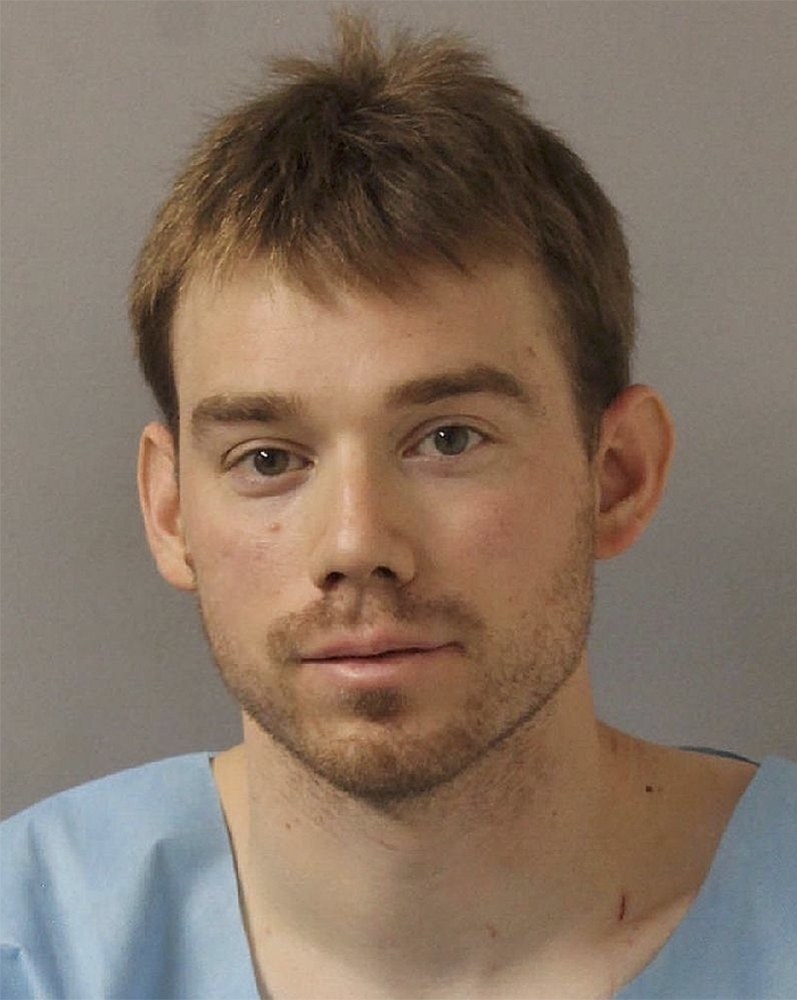 Reinking allegedly fatally shot four people at the Waffle House using an AR-15 rifle that had been confiscated by authorities last year after run-ins with the law.
However, Reinking's father, Jeffrey Reinking, requested to keep his son's weapons under state laws. Despite promising authorities he would keep the weapons away from his son, he returned them to him, officials said. Federal authorities are investigating the father for "any potential violation of federal crime laws or the homicide that was committed."
Previous police reports have described Reinking as a distressed, anxious, and volatile man.
"The police reports speak for themselves. I think anyone can conclude after reading them that there's evidence [Reinking] has mental health issues," Tazewell County Sheriff Bob Huston told reporters after the shooting.

Hall said that 40% of inmates housed in the same maximum corrections facility as Reinking "don't belong here."
He called on mental health to be treated as "a health issue instead of hidden in jails and prisons."
"I went to school about a mile away from where this event occurred and from where [Reinking] was eventually captured," Hall said. "I'm frustrated. I'm confused as a person. I'm angry."
He said the job of his officers was to protect the community from Reinking and also protect him from the community as "tensions are high."
"We have to protect other inmates from him. We have to protect him from other inmates. We owe that to him. We have to protect him from himself," Hall said.
After the end of the 72-hour medical observation, Hall said officials would determine if Reinking should be placed into a restrictive housing unit in the facility where he would stay for the duration of the case.
Reinking is expected in court on Wednesday.