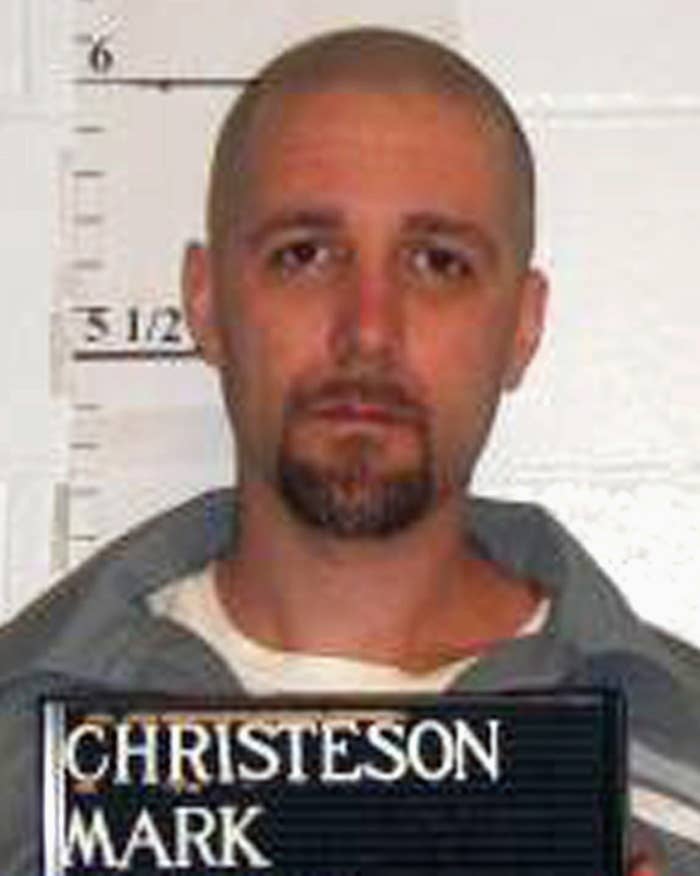 Mark Christeson was executed in Missouri on Tuesday for a 1998 triple murder. Christeson, 37, was sentenced to die for killing Susan Brouk; her 12-year-old daughter, Adrian; and her 9-year-old son, Kyle.
In February 1998, Christeson and his 17-year-old accomplice, Jesse Carter, broke into Susan Brouk's home where she lived with her two young children. During the home invasion, the two bound her children, and Christeson raped Brouk at gunpoint, according to court documents. After being recognized by one of the children, Christeson told Carter, "we got to get rid of them."

They forced Brouk and her children into Brouk's car along with items they stole from her house and drove to a pond. According to court records, Christeson stood on Brouk and slit her throat. He cut 9-year-old Kyle's throat twice and drowned him in the pond. Christenson then suffocated 12-year-old Adrian to death and threw Brouk — who was still alive — into the pond along with her dead children.
Christeson's lawyers had appealed to the US Supreme Court on Monday to stop his execution on the grounds that his trial lawyers missed the one-year deadline for filing a federal court appeal — a standard procedure to grant death row inmates a post-conviction review of their death sentence.
The Supreme Court denied the request, although Justice Ruth Bader Ginsburg noted that she would have granted the stay. Missouri Gov. Eric Greitens denied Christeson's request for clemency as well.

The attorneys also argued that Christeson had an IQ of 74 and that his "severe cognitive disabilities" may have prevented him from understanding his legal rights and relying entirely on his attorneys.

This argument was also the focus of Christeson's 2014 appeal to the Supreme Court which halted his execution hours before he was set to die, the Associated Press reported.

In its response to Christeson's Supreme Court appeal, Missouri said that his trial attorneys' miscalculation of the filing deadline was "not sufficient" to warrant a stay of execution.

The state last executed an inmate in May 2016, which was its only execution last year.