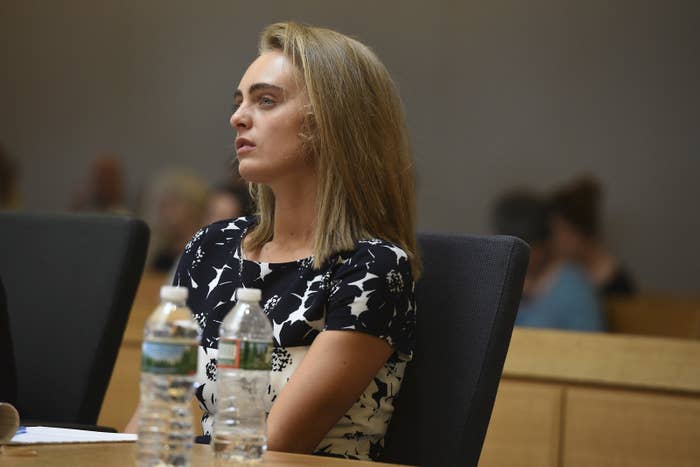 Michelle Carter "desperately" wanted to help keep her 18-year-old depressed and suicidal boyfriend alive, but less than 10 days before he killed himself in 2014, she underwent a "transformation" because of antidepressants, a psychiatrist testified in her defense in a Massachusetts court on Monday.
Carter, then 17, was "involuntarily intoxicated" by antidepressants at the time she sent numerous text messages to Conrad Roy encouraging him to kill himself, and chastising him when he delayed his suicide attempts, Dr. Peter Breggin testified on the sixth day of Carter's trial at the Taunton District Court.
As one of the defense's prime witnesses, Breggin testified that the use of antidepressants led Carter to become "grandiose" and "delusional" where she decided the only way to help Roy was to help him kill himself and help him go to heaven, as the two had discussed over text messages.
Breggin also said that the antidepressants made Carter irritable and angry causing her to "get mad" with Roy when he delayed taking his own life.
Prosecutors say Carter pressured Roy — through text messages — to kill himself and then used his suicide to gain the attention and sympathy from her peers that she craved.

Roy — who had a history of mental illness and had previously attempted suicide — killed himself on July 12, 2014, by inhaling carbon monoxide produced by a water pump in his truck. At one point, he got out of his truck because he said he was "scared" the poison was working, but Carter texted him to "get back in," according to text messages.

Carter, now 20, is charged with involuntary manslaughter, which carries up to 20 years in state prison if she's found guilty by a judge. In addition to arguing Carter's behavior was adversely affected by antidepressants, her lawyers contend that Roy's suicide was his own choice.
BuzzFeed News' reporting of the case is based on a livestream of the trial and court documents.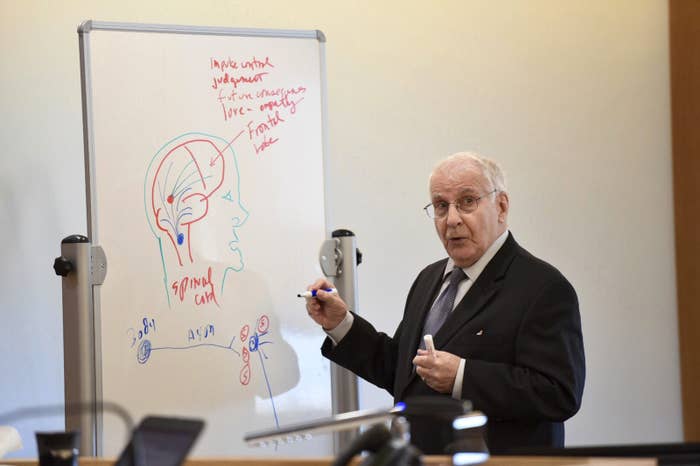 Breggin, known for his controversial criticism of psychiatric drugs, has testified in courts around 90 times since 1984, he said on Monday. However, several courts have either excluded his testimony or dismissed its credibility.

In a 1995 case, a judge ruled to exclude Breggin's testimony, saying, "the court believes not only is this gentleman unqualified to render the opinions that he did, I believe that his bias in this case is blinding." During a 1997 case, a judge noted that Breggin's observations were "totally without credibility" and called him a "fraud" and "untrained."

Breggin was also forced to appear before a Maryland medical disciplinary board in 1987 on charges that he acted irresponsibly during an appearance on the Oprah Winfrey Show where he suggested that psychiatric patients should refuse to take medication, according to a 1987 New York Times report. He was later cleared in the case.
Breggin on Monday described Carter as a "loving" but "vulnerable" teen who was a "helper" all her life. He said that she suffered from eating disorders and also cut herself. However, he could not provide any medical evidence of her cutting, apart from text messages she sent her friends about it.

Breggin read out dozens of text messages between Carter and Roy in the month before he killed himself, where he talked about wanting to take his own life.

According to Breggin, Carter wanted to "help him desperately" and was "very vulnerable" to Roy.

When Roy first told Carter about his suicide attempt in Oct. 2012, Breggin said he put her in "an intolerable position" for someone who "wants to help everybody."

"She's been confronted by somebody who she loves very much," Breggin said. "She's a helper. Her whole life is helping. This boy she loves...tells her he is going to kill himself and it's going to happen tonight... That's an intolerable position for her to be in. What does the person who wants to help everybody do?"

Breggin also read out text messages where Carter asked Roy to seek "professional help together" and urged him to find a new psychiatrist as he thought his current one hated him.

Breggin said that while Carter expressed her desire to date Roy, to live closer to him, and to marry him, Roy was "very negative" towards her.

"She is just compulsively attached to saving him, to helping him, to do everything she can for him but he is giving very little in return to sustain her," Breggin said.

Roy was "battering her with his negativity," he said.

Breggin maintained that Carter continued "to be Michelle," a girl who would "do anything to keep him safe" in the weeks leading up to his death.

"She's constantly cheering him up in any way she can and she feels deeply responsible for him," Breggin said, adding that she also emailed him links of articles on overcoming anxiety and social phobia.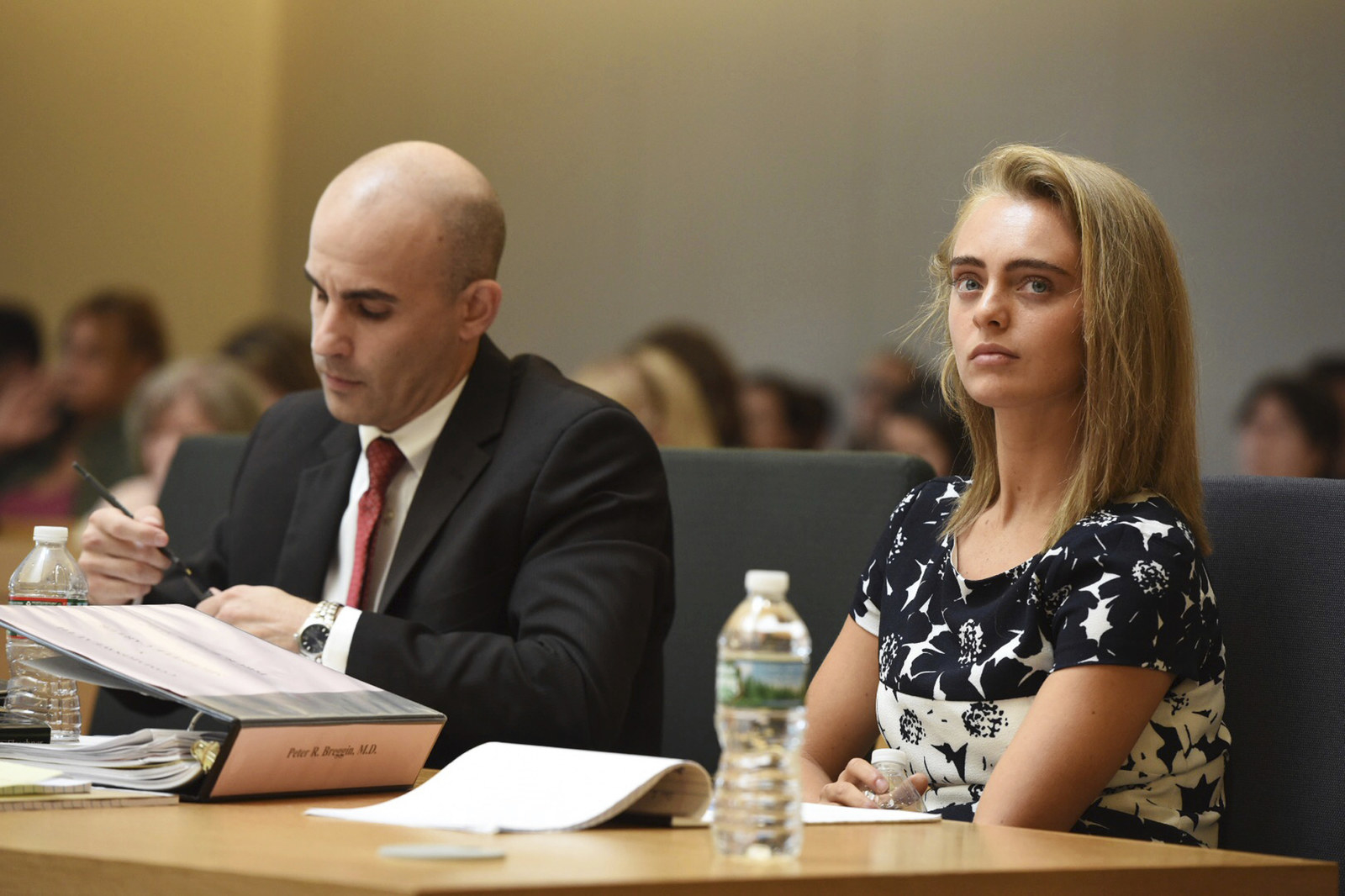 However, on July 2, 2014, nine days before Roy killed himself, Carter abruptly "transformed into somebody who looks horrible," Breggin said, attributing her swift transformation to the antidepressants she was on at the time.

According to Breggin, Carter was on and off prozac between 2011 and 2013 and was switched to Celexa in 2014.
He said that she became "involuntarily intoxicated" due to the antidepressants which caused her to become "grandiose." He could not determine why the antidepressants began to affect her on July 2, 2014.

The "grandiosity" led Cater to decide that she could help Roy die as painlessly as possible, that she would help him go to heaven, and help his family through his death, according to Breggin.

"She's found the way to use her unique power to help her boyfriend," Breggin said. "She's going ahead and going to help him do it better...and to reassure him that he was going to heaven."

He also said that the antidepressants caused her to become "irritable" and "hostile" when Roy delayed taking his own life.

In one text message, Carter told Roy: "Well I guess [that I am frustrated] just because you always say you're gonna do it but you don't, but last night I know you really wanted to do it and I'm not mad. Well, I mean kind of, I guess, just because you always say you're going to do it…"

"You're not joking about this or bullshitting right?" she asked him in another text message. "I just want to make sure you're being serious…I just want to make sure tonight is the real thing."

Breggin said that Carter was not capable of forming a "criminal intent" when she encouraged Roy to kill himself.

Describing her as "psychotic, delusional, and disturbed," Breggin said that Carter thought she was doing a "good thing to help him die."

He said that Carter continued to send text messages to Roy even after his death, showing the extent of her "involuntary intoxication."

"She knows he's dead but it's as if she can communicate with him in heaven directly by texting," Breggin said. "She's happily texting him and does not expect him to be angry at her...She imagines him looking down on her."

He said that by organizing a softball tournament in his honor, she was not being selfish but was doing it for Roy. "It's all about her and him. It's not about impressing somebody else," Breggin said.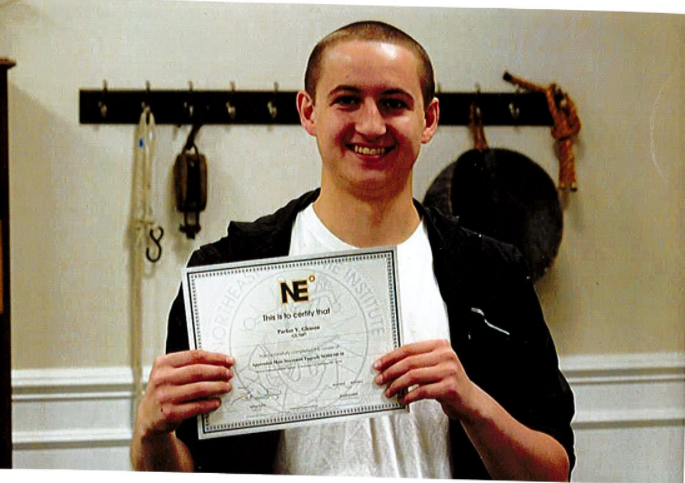 Prosecutors have argued that Carter used Roy as a "pawn in her sick game of life and death" and used his death to get noticed among friends as the "grieving girlfriend." She depicted herself as a social outcast, a troubled teen with an eating disorder, who was never invited to parties and stayed at home crying on Friday nights, according to numerous and often lengthy texts she sent to some of her high school classmates.

During Breggin's cross-examination, he admitted that "involuntary intoxication" was his "legal term" for Carter's behavior and was not listed as a medical condition in the Diagnostic and Statistical Manual of Mental Disorders (DSM), the professional standard for classifying mental illness.
Breggin said that she had a "drug intoxication, which I believe, is involuntary."

"Technically it was a substance-induced mood disorder with manic features and irritability," Breggin said.

For his report on Carter, Breggin only interviewed six people who knew her, most of whom had not had any contact with her at the time of Roy's death. He also did not have any medical reports from the six or seven therapists that he said Carter visited over the years.

Breggin said there were "many" other factors that led to Roy's decision to kill himself, including his history of suicidal thoughts, and the severity of his previous suicide attempts. Breggin also said that his parents' contentious divorce caused him to be depressed, as did his father's violent behavior towards him.

"[Carter] was pretty much the most loved person everyone knew," Breggin said. "She still is."