Miami Man Who Confessed To Killing His Wife On Facebook Claims Self-Defense
He told the police his wife was attacking him with objects like mascara and towels.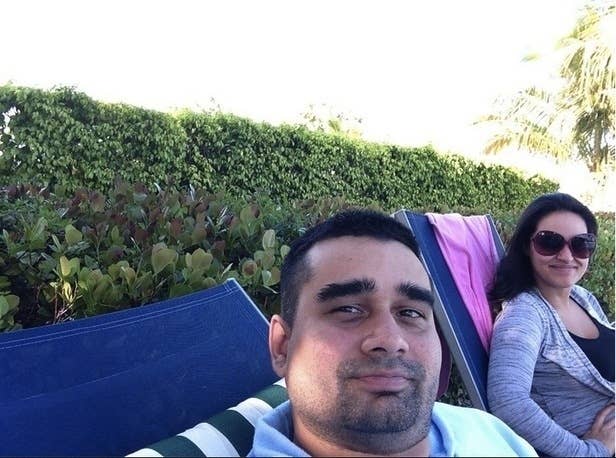 Derek Medina, 31, who posted an alleged confession to killing his wife on Facebook, now claims it was an act of self-defense. In a video released by prosecutors on Friday, Medina said he was arguing with his wife, Jennifer Alfonso, 26, when "she started throwing stuff, objects, towards me." These objects included towels, mascara, creams, boxes, and shoes. He said he was hit in the face a few times.
Medina, who pleaded not guilty to a second-degree murder charge, sounded calm and polite when he was interrogated by detectives, nine hours after he allegedly killed his wife.
In the video, Medina told detectives why he turned himself in to the police after allegedly shooting his wife to death: "'Cause I'm not a killer. It was self-defense and I honor my country, I honor my state, and I honor the city of South Miami."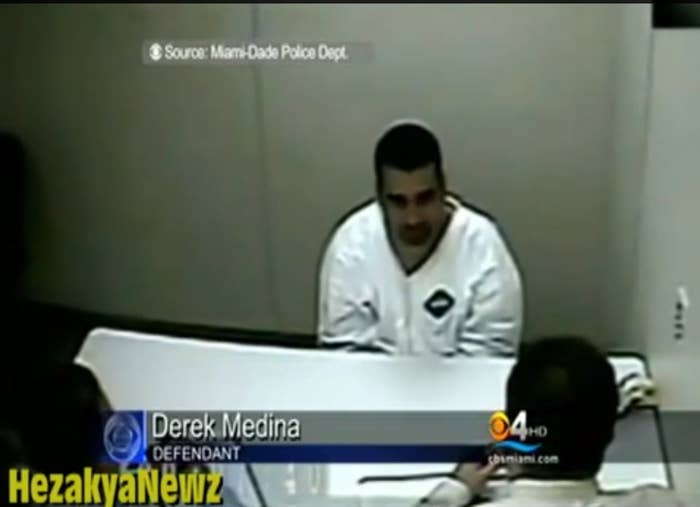 He said that during the altercation with Alfonso, she had a knife in her hand, which he grabbed and put back in the drawer. "She kept on punching me like crazy again and then I fired," he said in the video.
He said he pulled his gun out when Alfonso was "punching and attacking" him. According to his statement, when he pointed the gun at his wife, she told him, "You're not gonna kill me," and he responded, "Of course not, the safety is on."
He told detectives that she continued to punch him and "agitate" him. He also said she called him a "pussy" when he was armed with his gun and told him she would have someone kill him. As the argument continued, he said, he shot her "six to eight" times.