MH17 Crash Site Finally Reached By Investigators, Efforts Begin For Recovering Human Remains
Dutch and Australian investigators set up base at the crash site hours after 13 Ukrainian soldiers died in an ambush by pro-Russian rebels nearby.
Dozens of international investigators arrived in eastern Ukraine on Friday to recover the remains of as many as 80 victims at the crash site of Malaysia Airlines flight MH17, the Associated Press reported.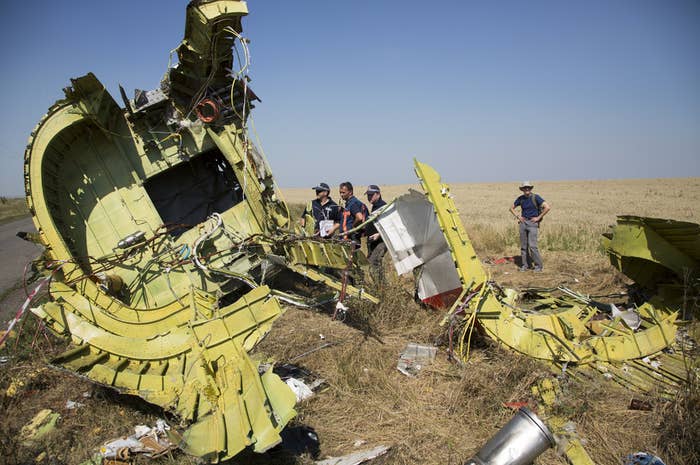 The investigators' priority is to recover the remains of passengers' bodies and their belongings. The human remains are said to have been rotting in 90-degree heat since the crash on July 17.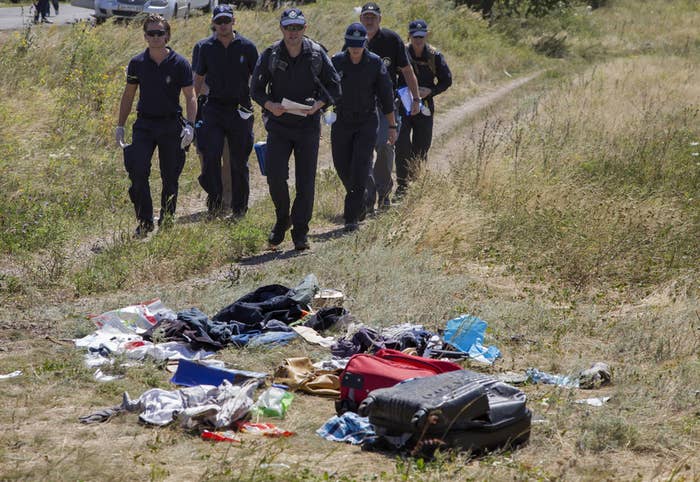 An Associated Press reporter heard artillery fire as the investigators prepared their search equipment.