Merriam-Webster's 2016 word of the year was "surreal" after it became the most common lookup following major world events including the Brussels terror attack, the coup attempt in Turkey, the Nice terrorist attack and the US election.
The largest spike in lookups for "surreal" came after Donald Trump's win in the US election in November, the dictionary said.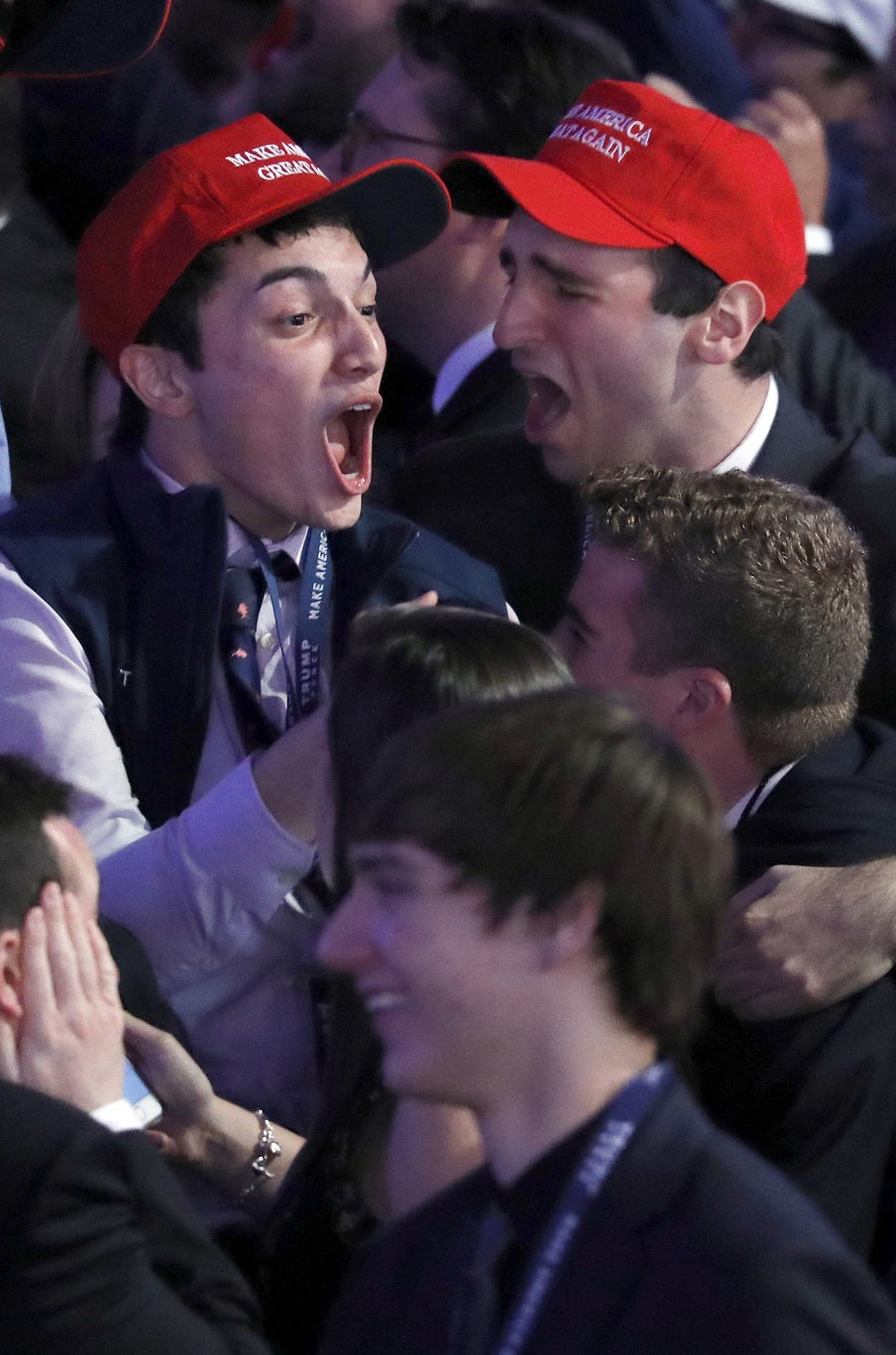 "Surreal is often looked up spontaneously in moments of both tragedy and surprise, whether or not it is used in speech or writing," the dictionary said in a statement. "This is not surprising: we often search for just the right word to help us bring order to abstract thoughts, emotions, or reactions. Surreal seems to be, for 2016, such a word."
And most people agreed that 2016 was definitely "surreal."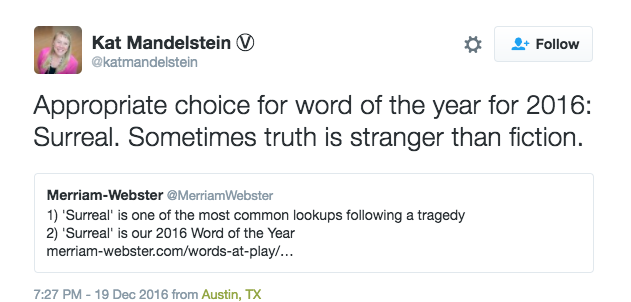 The other top words of the year included:
Revenant
Icon
In Omnia Paratus
Bigly
Deplorable
Irregardless
Assumpsit
Faute de Mieux
Feckless
Merriam-Webster had appealed to users to look up other words after "fascism" was its top lookup in November.
And some people still wondered why "fascism" didn't end up being the word of the year.

"Bigly" was the most looked-up word "that was never actually used," according to Merriam-Webster.
In pop culture, the Gilmore Girls revival prompted people to look up the Latin phrase "in omnia paratus" which means ready for all things, according to Merriam-Webster.