Mentally Ill Inmate Allegedly Hangs Himself After Rikers Island Jail Officials Ignore Suicide Watch
The inmate, who was supposed to be on suicide watch which wasn't implemented, reportedly killed himself on New Year's Day.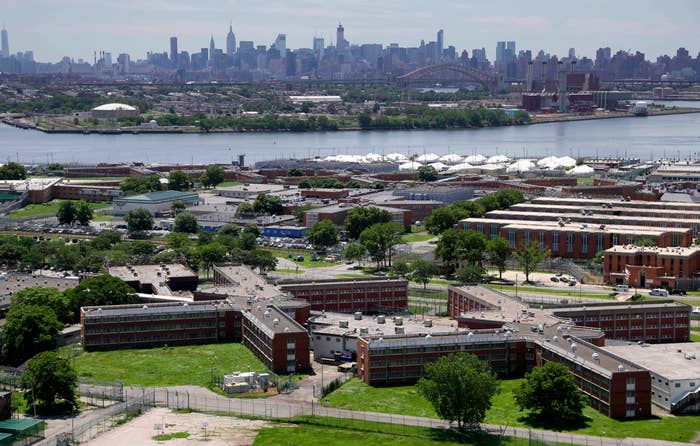 Fabian Cruz, 35, a mentally ill inmate at New York's Rikers Island Jail allegedly hung himself Thursday evening after correctional officers failed to implement a suicide watch, city officials told the Associated Press. His death is being investigated as a possible suicide.
Cruz was to be sentenced on Jan 15. after he pleaded guilty to burglary and sexual abuse of his girlfriend's teenage daughter.
A prison psychiatrist, who checked Cruz at a clinic on Wednesday, had ordered that he should be transferred to a special observation unit at a different facility and placed under constant suicide watch.
However, Cruz was transferred back to his own cell after he told a guard at the clinic that he didn't want to go, which was a violation of protocol, according to one of the officials.
The guard, who had never worked with mentally ill inmates, also failed to contact a supervising captain to implement the suicide watch, the AP reported. She was placed on modified duty.
The incident occurred two weeks after a federal lawsuit was filed against New York City for alleged civil rights violations and excessive violence against young inmates at Rikers Island Jail.
City officials said in October that they had invested $400,000 in a three-year project to prevent suicides and self-harm in jails. More than 2,500 Rikers Island inmates hurt themselves between 2006 and 2011 and eight had committed suicide during this time.
An AP investigation in June found that protocols to prevent vulnerable inmates from self-harm in nine of 11 inmate suicides since 2009 were not followed.