Medical Examiner Rules Death Of Asthmatic Man In NYPD Chokehold Was Homicide
Eric Garner's death following an altercation with New York City police officers was due to the excessive force by officers, according to the New York City Medical Examiner.
The New York City Medical Examiner on Friday ruled that the death of Eric Garner was a homicide, caused by the aggressive tactics used by the New York Police Department, the Associated Press reported.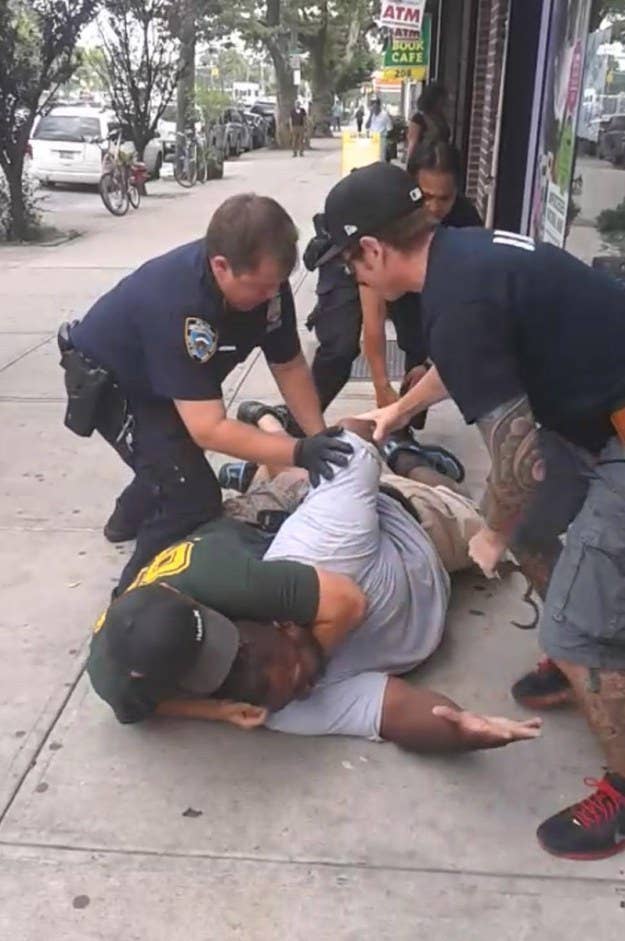 Medical Examiner Spokesperson Julie Bolcer said Garner's death was caused "the compression of his chest and prone positioning during physical restraint by police."
Garner, a 43-year-old Staten Island resident who was a father of six, also suffered from asthma and heart disease which were contributing factors to his death, Bolcer said.
The video of the NYPD officer putting Garner in a chokehold and slamming him to the ground caused outrage against the excessive use of force by police officials. Garner had been arrested for selling untaxed cigarettes.