Massive Fire Breaks Out At GE Plant In Kentucky
Around 200 firefighters are battling a giant six-alarm fire at GE's Appliance Park. No injuries have been reported.
A massive fire broke out at GE's Appliance Park in Louisville, KY. on Friday morning at around 7 a.m.
Around 200 firefighters are battling the six-alarm fire, Louisville Mayor Greg Fischer said at a press conference.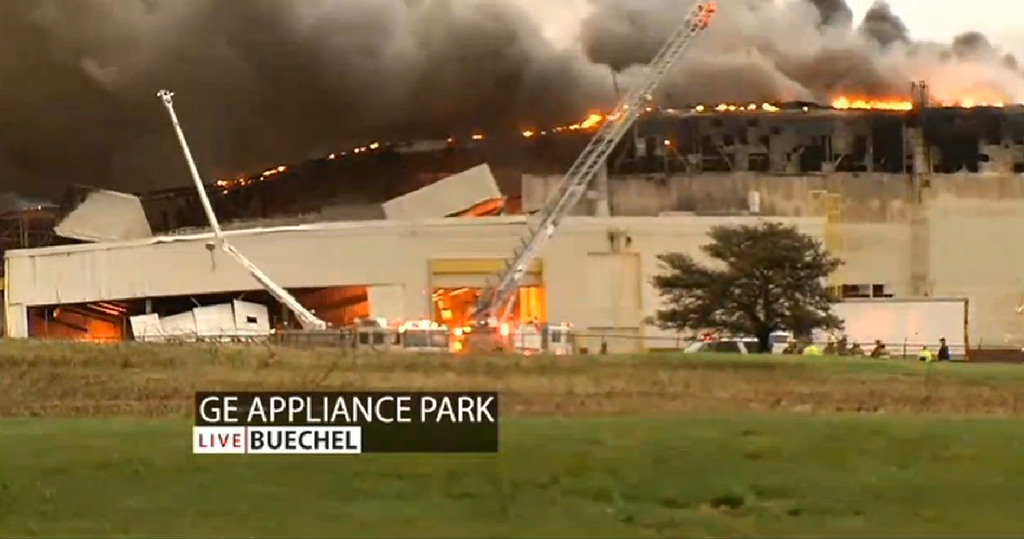 The fire broke out in one of the buildings at the GE plant that was used as a storage warehouse for plastic materials. It is unclear what the cause of the fire is.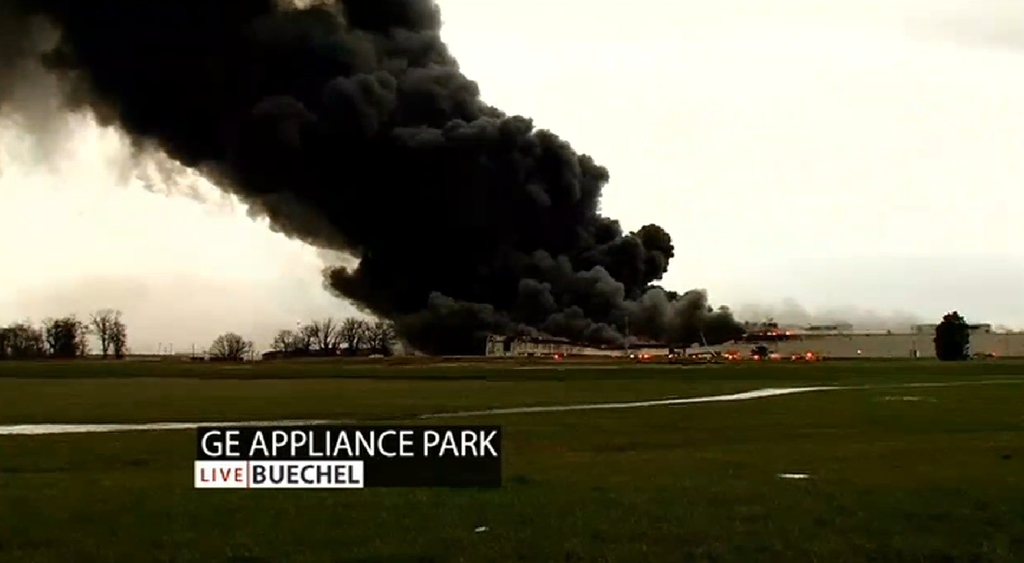 The fire is confined to this building but is not yet under control, officials said at the news conference.
The building and the park were evacuated and no injuries have been reported so far.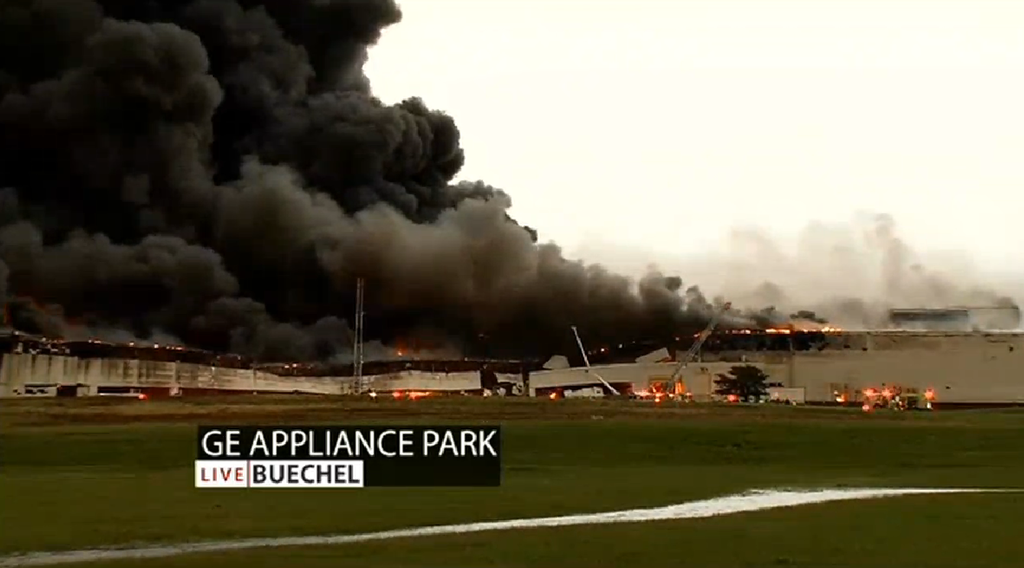 There is a shelter in place for a half mile radius around the park, the mayor said.
The building usually has 30 to 50 employees but was empty on account of a company holiday, an unidentified employee told Wave3 News.
Large pieces of ash rained down from the blaze.
NBC has a live feed of the blaze: