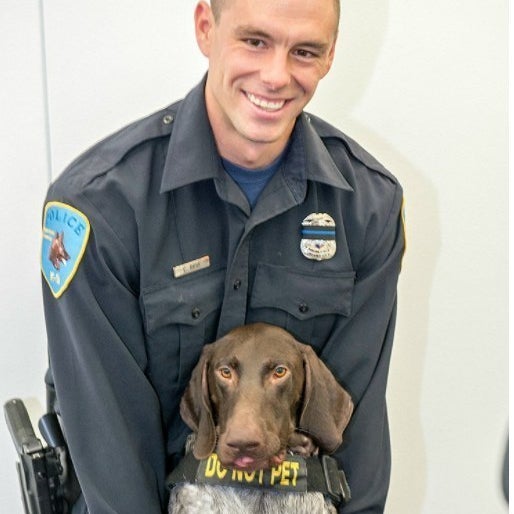 A man was charged with first-degree murder on Thursday in connection with the fatal shooting of Wayne State University police officer Collin Rose in Detroit, officials announced.
DeAngelo Lamar Davis, 31, was also charged with felony firearm, murder of a police officer, and being a felon in possession of a firearm, Wayne County Prosecutor Kym Worthy announced.
On Tuesday evening, Rose, a five-year veteran with Wayne State Police, was conducting a traffic investigation of Davis who was on a bicycle. Rose, 28, called for backup while attempting to take Davis into custody, the prosecutor said, but Davis allegedly shot Rose in the head and fled on foot from the scene.
Rose was transported to hospital in critical condition where he died on Wednesday. Davis was apprehended and taken into custody.
Rose, a member of the canine unit, was engaged to be married, Wayne State University President M. Roy Wilson said in a statement. He is the first Wayne State officer to die in the line of duty, according to Wilson.
"This is a tragedy felt by all of us — Collin and his family and friends, his fiancée, and our campus and community," Wilson said.
The shooting followed ambush-style attacks last weekend on police officers in Texas, where the officer died, and in Missouri, where an officer was wounded. However, Detroit authorities said that Rose did not appear to be ambushed.
"Universally, Officer Rose was respected, admired, and one that had an excellent work ethic," prosecutor Kym Worthy said in a statement. "This case strongly illustrates the dangers that police officers face every minute of every day."
Davis was arraigned and remanded to jail on Friday. His probable cause hearing is scheduled for Dec. 9.