This Guy Feeding Another Guy A Chip Behind Donald Trump Is A Thing Of Beauty
"Makes Snacks Great Again."
On Saturday, Donald Trump held a rally in Orlando.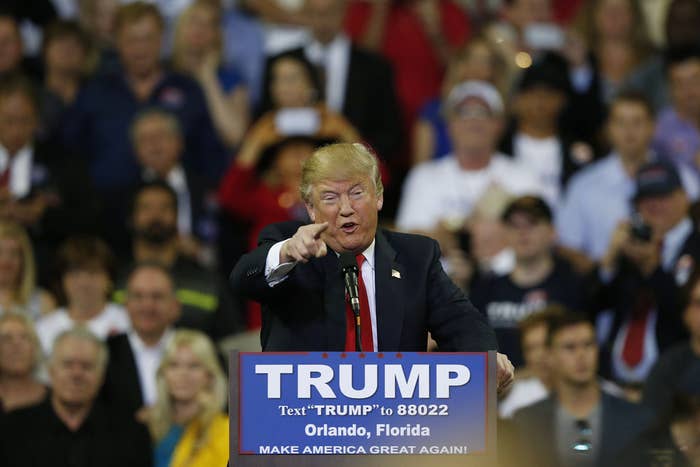 It was beautiful to watch.
Some people had questions about this.
Fan fiction was written.
Glorious puns were made.
The jokes were...crisp.
These two men ignited political...flavor.