And on April 15, 2016, it seemed like America had been blessed again. A local NBC affiliate reported that two llamas, including a baby llama, were on the run in Midlothian, Virginia.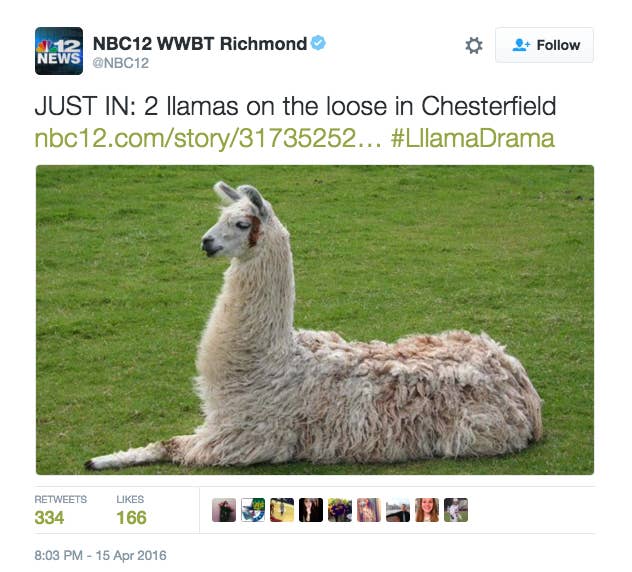 And all hell broke loose.
People lost their goddamn minds.
They demanded a live stream of the llamas running towards freedom.
Llamas > Municipal Budget
Calls went out for Chesterfield residents to live stream those llamas.
People were getting desperate.
Some even blamed the llamas for bad timing.
Others cheered them on.
It had been a week of animals escaping from the clutches of mankind.
People fondly remembered the Great Llama Escape of 2015.
People were really rooting for them.
"We are not actively searching for any llamas," Chesterfield police told BuzzFeed News.
Police said they received a call at 9:30 a.m. local time about a "possible sighting" of two llamas on the loose. When police responded, "we did not find anything," a spokeswoman said. "The call was closed."
People were devastated.
SO CLOSE.