Baylor University in Texas is investigating a "Mexican-themed" party thrown by the Kappa Sigma fraternity where people showed up in sombreros, ponchos, and as construction workers, according to partygoers.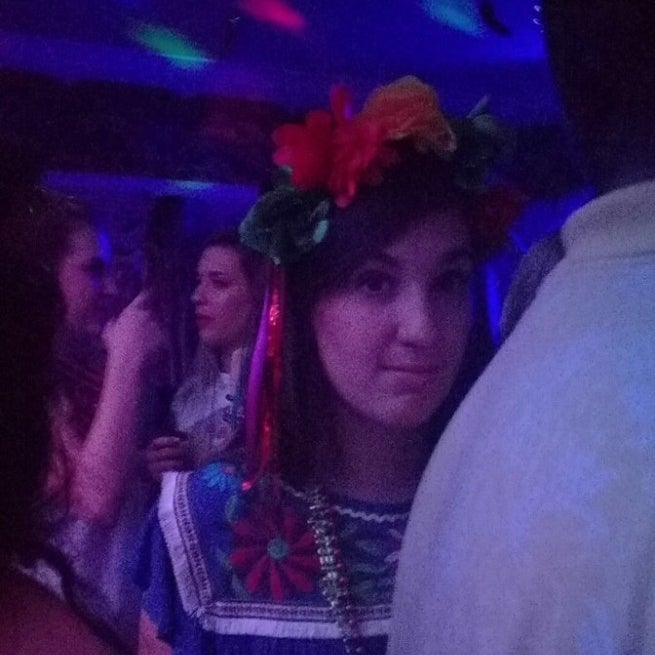 Skye Thomas, a freshman at Baylor who attended the party on Saturday, told BuzzFeed News that a majority of the people there "were dressed in sombreros, Mexican dresses, and flower crowns."

Thomas told BuzzFeed News that she saw one bartender in brownface as well as "multiple guys who were dancing on the table inside who were dressed in bright orange and green construction vests."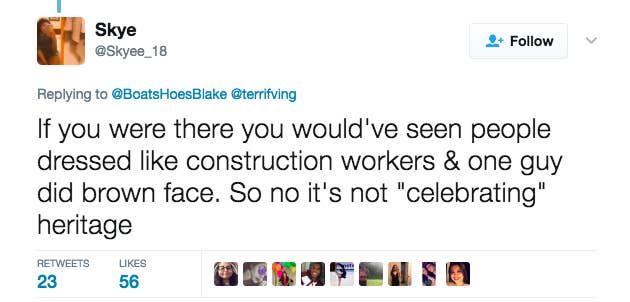 Photos that appear to be from the party spread on social media, where many Baylor students expressed outrage.
Baylor officials said they were investigating the "racially insensitive" off-campus event.
Halley Yzquierdo, a Baylor student who slammed the party as "ignorant" on Twitter, shared a tweet by a male student who told her, "Party still going, feel free to join the house cleaners."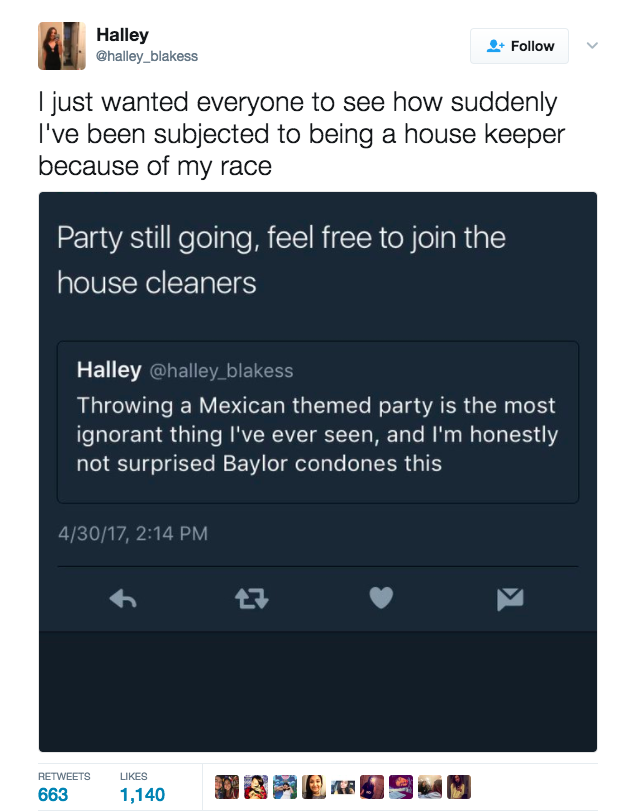 "I understand that this party may not have been thrown with the intent of marginalizing a specific group, but with the recent election, I feel it is crucial that we do not proliferate discrimination based on societal misconceptions," Yzquierdo wrote in a letter to the university.
Some Baylor students defended the fraternity, saying, "All people did was dress up. For a cinco de mayo party."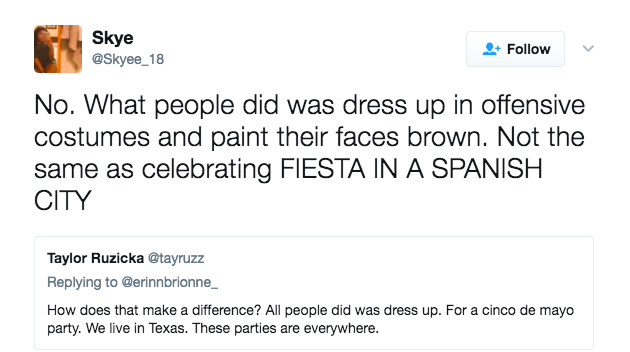 One person demanded to know why "people advocating for equal treatment" did not complain about "white trash themed" parties.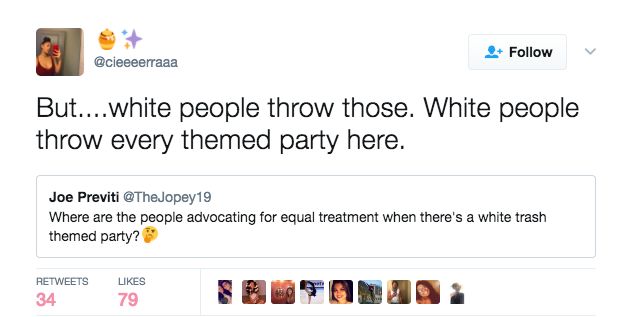 However, most thought the party was offensive. "White people dressing up as maids and construction workers to celebrate their holiday is not [cool]," one Baylor student said.
People criticized the fraternity using the hashtag #DearKappaSig.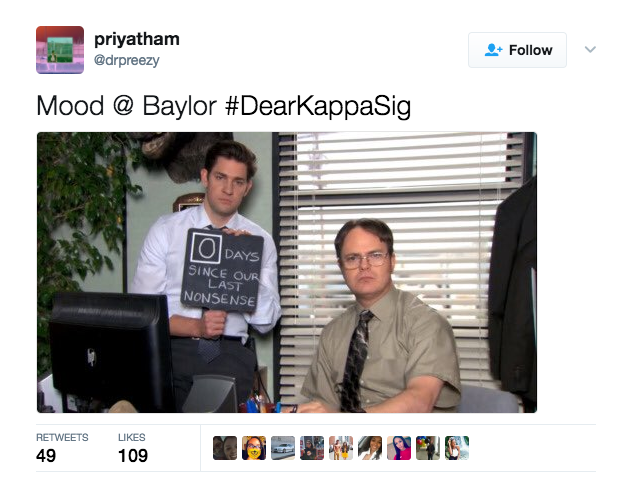 "#DearKappaSig one man's culture is not another one's costume," this person said.

One person mocked Kappa Sigma members, offering them free "multicultural tutoring" on "why dressing up as a housekeeper is offensive."
Others warned people not be "annoying and racist" as Cinco de Mayo is coming up on May 5.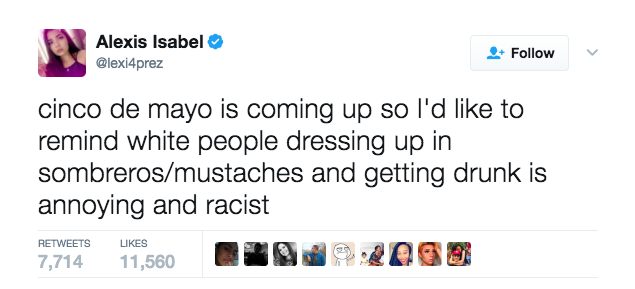 Several students also criticized Baylor for the incident.

The university was scrutinized for its response to racism a day after Donald Trump won the election, when a black student said that a male student shoved her and said, "No niggers allowed on the sidewalk."

Baylor students organized a meeting Sunday night to discuss the incident and to give the partygoers and those affected by the party a platform to express their concerns, KWTX reported.