Judge Extends Temporary Halt To Ohio Executions As Debate Over New Drug Combination Continues
The moratorium, which was supposed to end this week, has been extended to Jan. 15.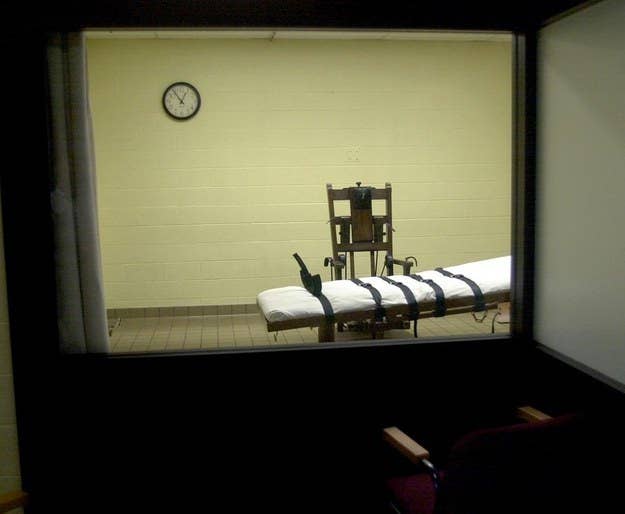 A federal judge has extended a months-long halt on executions in Ohio into 2015 as debate over the state's new two-drug protocol in lethal injections continued.
The two-and-a-half month moratorium issued by federal judge Gregory Frost in May was to end this week. But in an order issued Friday, Frost extended the temporary halt on executions to Jan. 15.
This will delay four executions in Ohio scheduled in September, October, November, and early January. The news was first reported Monday morning by the Associated Press.
The moratorium was issued to allow time for the state's and inmates' lawyers to address any questions about or challenges to the state's lethal injection protocol, which was revised after Dennis McGuire's prolonged execution in January.
According to witnesses, McGuire gasped, choked, and said his whole body was burning after being injected with an untested two-drug cocktail of midazolam and hyrdropmorphone. He died after 26 minutes.
After his family sued the state, the Department of Corrections announced April it would use the same two-drug protocol but increase the doses of the sedative and painkiller. This prompted Frost to issue the moratorium so attorneys of inmates could argue against the state's decision.
In Frost's order, dated Aug. 8, he wrote that he was extending the stay because "the continuing need for discovery and necessary preparations related to the adoption and implementation of the new execution protocol that became effective April 28."
In July, an Arizona inmate took nearly two hours to die after witnesses described him as repeatedly gasping and snorting. Arizona and Ohio use the same two-drug protocol of midazolam and hydropmorphone.
In this case, the inmate was injected with 15 separate doses of the drug combination resulting in what his attorneys called "the most prolonged execution in recent memory."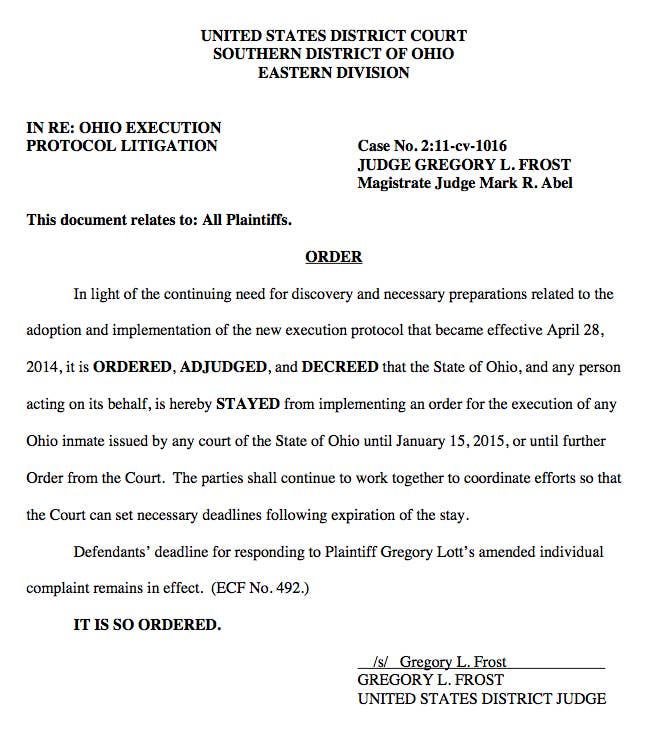 Legal editor Chris Geidner contributed to this report.