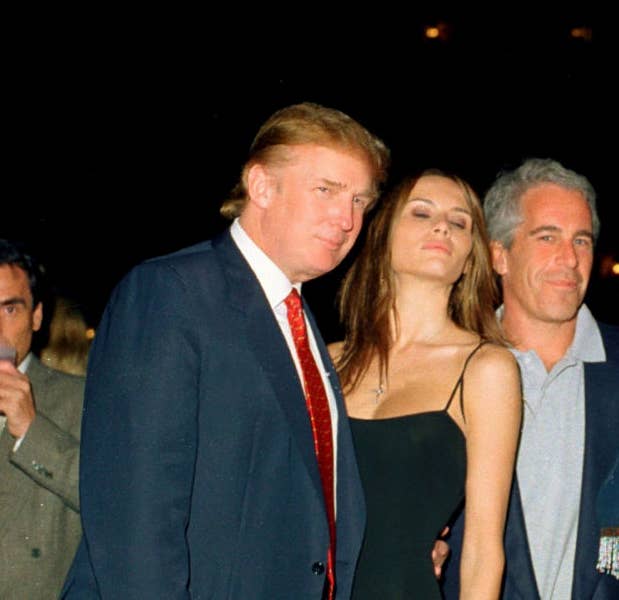 Jeffrey Epstein, a New York billionaire financier, whose friends include President Trump, Prince Andrew, and Bill Clinton, has been accused of running a sex trafficking operation in which he allegedly sexually abused dozens of underage girls, some as young as 14, in his New York and Florida homes between 2002 and 2005.
The underage girls were usually recruited by Epstein's employees and by fellow victims, prosecutors said.

Epstein was arrested Saturday after authorities raided his Manhattan townhouse, where they said they seized "a vast trove of lewd photographs" of nude and partially nude young women — some of whom appeared to be underage girls, according to court documents.
"Epstein incentivized his victims to become recruiters by paying these victim recruiters hundreds of dollars for each girl that they brought," a federal indictment unsealed Monday read. "In so doing, Epstein maintained a steady supply of new victims to exploit."
The 66-year-old former hedge fund manager created an "ever-expanding web of new victims" to sexually abuse and exploit in New York and Palm Beach, Florida, Geoffrey Berman, the US Attorney for the Southern District of New York, said at a press conference Monday.
Epstein "knew that many of his New York victims were underage, including because certain victims told him their age," the indictment said. Many of the underage girls "were particularly vulnerable to exploitation," Berman said.

Epstein was charged with one count of sex trafficking of minors and one count of conspiracy to engage in sex trafficking of minors. He was arrested Saturday evening at New Jersey's Teterboro Airport after returning from Paris on a private flight. The Daily Beast first reported the indictment.
He could face a maximum of 45 years in prison.

Epstein pleaded not guilty to the charges at a federal court in New York on Monday. He will remain in jail until a bail hearing scheduled for July 15. Federal prosecutors are seeking his detention pending a trial.
"To us, this indictment is essentially a do-over," Esptein's attorney, Rein Weingarten, said in court on Monday. "This is the very stuff that was investigated by the feds in Florida," Weingarten said.
Weingarten did not immediately respond to a request for comment.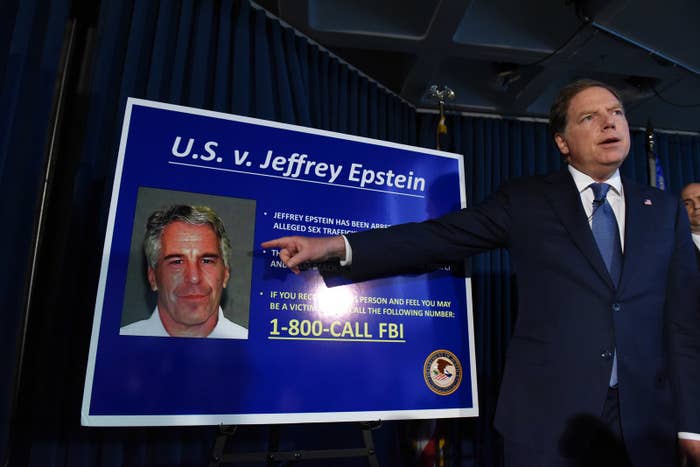 The indictment alleges that Epstein paid hundreds of dollars in cash to dozens of underage girls, including some as young as 14, for giving him "massages," which would be performed nude or partially nude. He used those encounters to sexually abuse and exploit the girls at his Upper East Side mansion and his Palm Beach estate.

His alleged conduct during the "massages" involved groping and touching the girls' genitals with his hands and sex toys. He would also have the girls touch him while he masturbated.
Some of Epstein's victims were abused on multiple occasions once they were recruited.
Epstein ran and maintained this vast network of underage girls by paying some of his victims to recruit more, enabling him to sexually exploit a steady stream of minors at both his homes, the indictment alleges. He allegedly paid both the victim-recruiters and the new victims hundreds of dollars in cash.
While the exact number of Epstein's alleged victims is unclear, the FBI said there were "dozens in New York and dozens in Florida."

While Epstein sometimes personally contacted victims to schedule their visits to his homes, his employees and associates also facilitated his alleged behavior by contacting victims to arrange their visits to his houses, the indictment said.

Epstein, who was frequently in New York, would also arrange for his employees to contact victims by phone to ensure that his Florida appointments were scheduled for when he arrived at his Palm Beach residence.
Epstein intentionally sought minor girls and knew that many of his victims were under the age of 18, including in cases where they told him their age.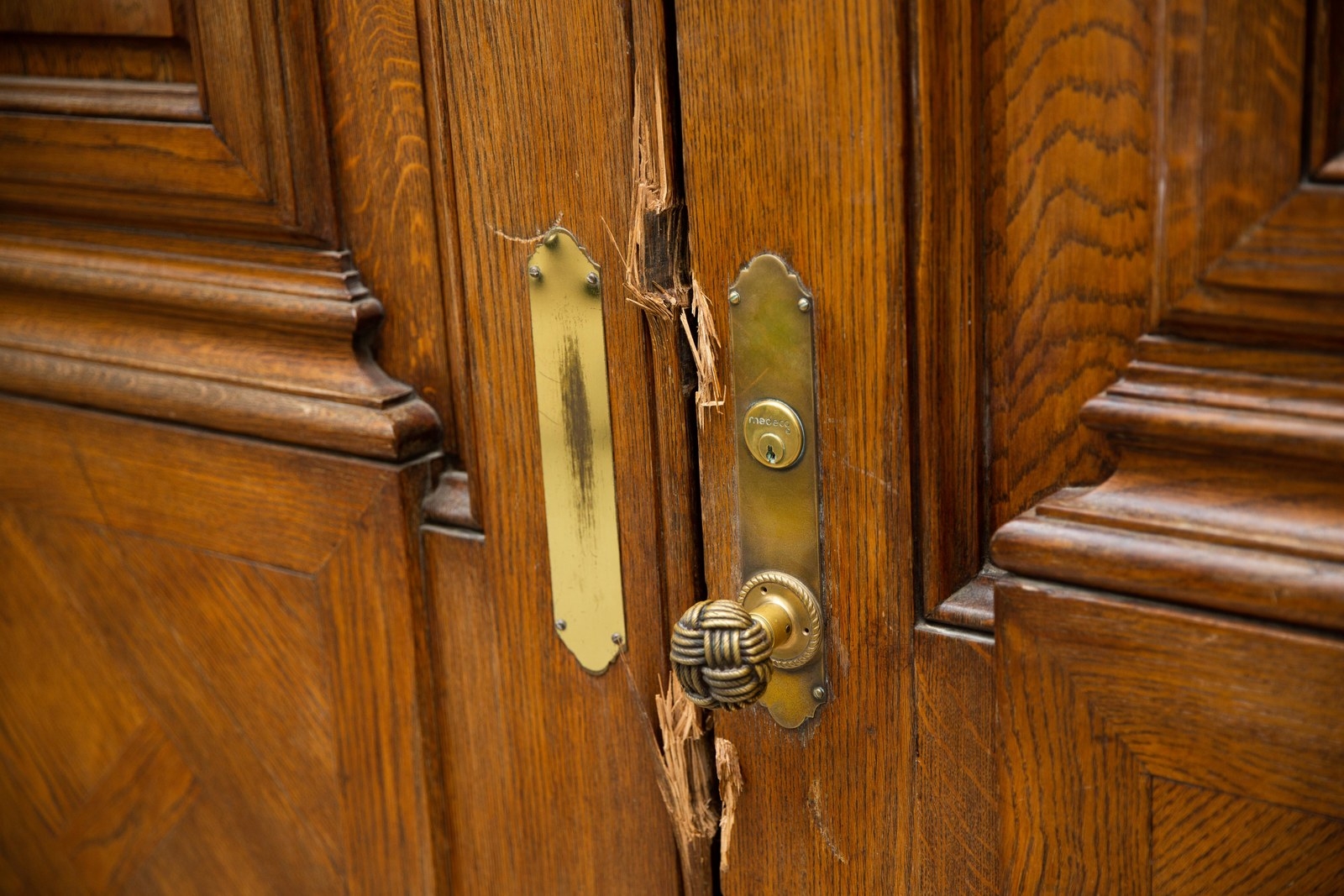 Federal agents searching Epstein's New York City mansion Saturday discovered "at least hundreds — and perhaps thousands — of sexually suggestive photographs of fully- or partially nude females," according to a letter prosecutors sent a federal magistrate judge requesting Epstein to be detained until his trial.
Some of those photos appeared to be of underage girls, with one girl's counsel confirming that she was underage at the time the photo was taken, prosecutors said.
Some of the photos were discovered in a locked safe at his home where agents also found compact discs with handwritten labels, including "Young [Name] + [Name]," "Misc nudes 1," and "Girl pics nude," according to prosecutors.
Other evidence found at his Manhattan home also included notes and messages that contained the names and contacts of certain victims and call records showing Epstein and his associates were repeatedly in contact with certain victims.
In urging for his detainment until trial, prosecutors in New York alleged that Epstein was an alleged "serial sexual predator" who had attempted to obstruct the previous federal investigation into him in Florida by harassing witnesses, including one instance in which he allegedly hired private investigators who "forc[ed] off the road" the father of an individual connected to the investigation.
Prosecutors said that unless Epstein was detained until trial, they were concerned that he "could attempt to pressure and intimidate" witnesses, victims, and their families. They said that given his "exorbitant wealth, his ownership of and access to private planes capable of international travel, and his significant international ties," Epstein was an extreme flight risk.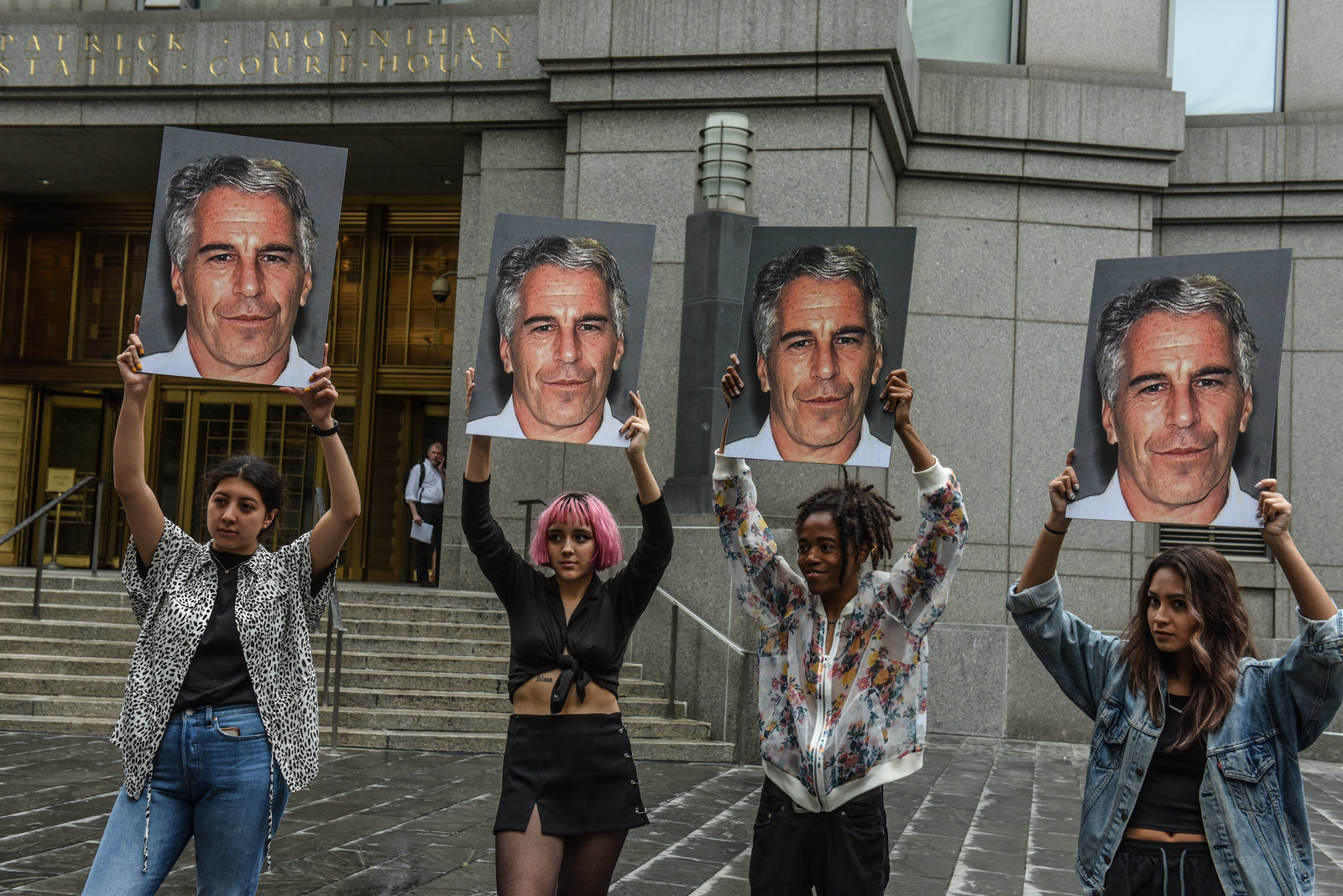 Prosecutors and the FBI on Monday urged any other possible victims and witnesses of Epstein's conduct to come forward.

The extent of Epstein's alleged crimes "shocks the conscience," Berman said at Monday's press conference. He said that the charges brought against Epstein are "profoundly important to the many alleged victims who are now young women."
"They deserve their day in court," Berman said.
Epstein had faced similar charges in Florida more than a decade ago but barely faced any jail time, owing to a widely criticized plea deal in 2008 that federal prosecutors — led at the time by Trump's current Secretary of Labor Alexander Acosta — offered him. An investigation by the Miami Herald identified more than 60 of Epstein's victims, a number that may have entered the hundreds, according to the New York Times.
Epstein's lenient plea deal at the time allowed him to avoid federal charges and the prospect of facing life in prison. He pleaded guilty to state charges of soliciting a minor for prostitution. Epstein served 13 months in jail, during which he was allowed to leave the facility six days a week for 12 hours daily to work at a nearby office, where a private driver dropped him off.